Fourth of July Events—Finger Lakes
You're invited to the Finger Lakes this 4th of July to celebrate our country's independence. While we often associate the 4th of July with the fireworks displays, there's a whole lot more celebrating during the day, too. It's guaranteed good old-fashioned family fun.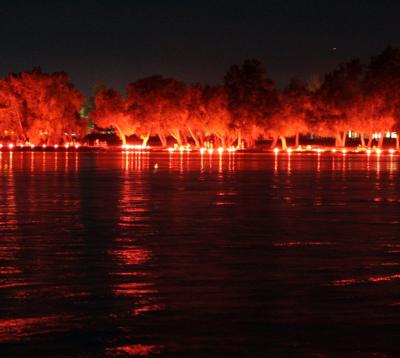 Nothing says celebration quite like live music, so, get out there and dance! Farmington, Geneva, and Canandaigua all host live bands preceding the fireworks. Of course, you can just sit and tap your feet in appreciation of the music, too. Watch the Fourth of July parade in Canandaigua or Honeoye during the day and later head to Geneva to take in the carnival where there will be plenty of food, games, and rides.
Conesus and Honeoye lakes bring the festivities to light – literally – when they illuminate the night with a spectacular ring of fire. Residents along the lakes ignite fires and flares that make it look like the lake shores are on fire. This tradition started with Labor Day weekend, but now is often enjoyed in July too. 
Since some towns celebrate on July 3rd and some on July 4th, you could spend two full days celebrating and ending your day with fireworks. Farmington, Geneva, Canandaigua, and Honeoye all end their celebrations with fantastic fireworks shows.