Historic Mormon Sites
The Church of Jesus Christ of Latter-day Saints has deep roots in the Finger Lakes. The Church's founder, Joseph Smith, was living here with his family when he experienced personal revelations that led him to start a new religious ideology. Ontario, Wayne, and Seneca counties have several venues that allow you to retrace the early steps of Smith and other early Mormon leaders.
A good place to start is the Hill Cumorah Visitors Center in Manchester, which walks visitors through exhibits with interactive audio and video explaining the events that led to the Church's beginnings.
From the Visitors Center you can walk or drive to the top of the Hill Cumorah to see the statue of Moroni, the angel that followers believe told Smith where to find the golden tablets that he later transcribed into the Book of Mormon.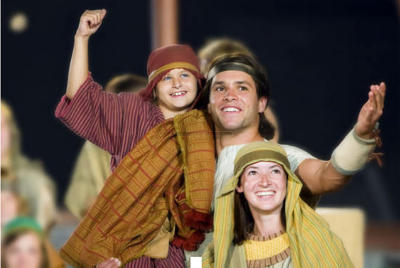 The grounds next to the Visitors Center is where the annual Hill Cumorah Pageant, takes place every July. The outdoor theatrical production is presented on an enormous 10-level stage with Hollywood special effects and a costumed cast of hundreds provide a truly spectacular show.
 
The Joseph Smith Farm Welcome Center in nearby Palmyra showcases Smith's family history. Visitors are offered a guided tour through the two homes where the Smith family lived during Joseph's formative years, and are able to take a self-guided walk through the Sacred Grove, where Mormons believe Smith discovered the gold plates.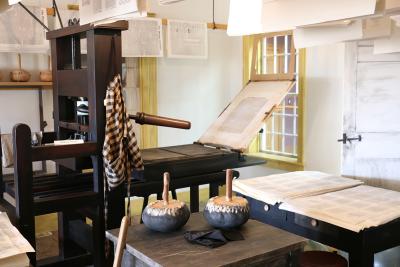 In downtown Palmyra, be sure to visit the Grandin Printing Shop, where the Book of Mormon was originally published in the late 1820s. A Mormon guide leads visitors through the historic building to see the printing press, the bindery and into the shop where the Book of Mormon was first sold.
Thirty minutes away in Waterloo, you'll find the Peter Whitmer Farm and the log home where the Joseph Smith and five other men formally organized The Church of Jesus Christ of Latter-day Saints.