Richmond, Honeoye and Canadice
The western-most Finger Lakes --- Conesus, Hemlock, Canadice, and Honeoye (from west to east) --- are often referred to as the "Little Lakes," as they are dwarfed in size compared to Keuka, Canandaigua, Seneca, and Cayuga. Yet the lakes themselves and the land around them contain some of the region's "hidden treasures," which are sometimes overlooked and underrated.
Jump to:
Looking at the southwestern corner of Ontario County, three of the four "Little Lakes" touch or are within our borders: Hemlock, Canadice and Honeoye. These lakes are anchored by the the town of Richmond and its cultural heart, the hamlet of Honeoye, located at the north end of Honeoye Lake; as well as the even more sparsely populated town of Canadice, which wraps around Canadice Lake and borders both Hemlock Lake and the southern end of Honeoye Lake. In fact, Canadice is the only town in the Finger Lakes to have three lakes within its borders. 
Historically speaking, this hilly, rugged region of Richmond and Canadice was covered in dense forest. In the 19th century, timber from this area helped build the state's major western cities: Syracuse, Rochester and Buffalo.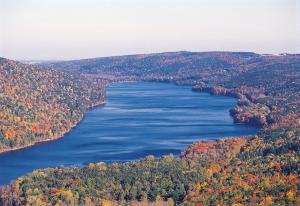 Deforestation led to the decline of the lumber mills around the late 1800s. But by the 1920s, as roads improved, Rochesterians started coming to build summer cottages along Honeoye Lake, which is less than 30 miles from the city. The relatively shallow lake, 4.5 miles long, provided recreational swimming and fishing for urban dwellers, and by the 1950s, the lake's shoreline was dotted with summer cottages.
In the language of the Iroquois, Honeoye comes from the word "ha-ne-a-yeh," which means "lying finger." But residents also know it as "the working man's lake," as blue collar workers and their families could afford to set up tents, rent cottages or even build their own summer getaways here. Some of these cottage dwellers have since chosen to retire around Honeoye Lake.
Fishing in particular is a big draw, as Honeoye Lake is teaming with bluegill, pumpkinseed, yellow perch, walleye, largemouth and smallmouth bass and other species. Winter ice fishing is also popular. You can also enjoy the lake by swimming in it at Sandy Bottom Beach, a park situated at the north end of the lake.
Near Honeoye Lake's southern end is Muller Field Station, a hands-on nature laboratory and environmental field-based classroom for students of Finger Lakes Community College.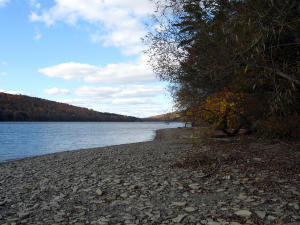 Canadice Lake, which is about 3 miles long, followed a different path. It, along with Hemlock Lake, have supplied the city of Rochester with drinking water for more than a century, and as such, the land surrounding these lakes has remained undeveloped. The Hemlock-Canadice State Forest protects these lakes and more than 6,600 acres of land surrounding them. If you hike in this forest, you may find remnants of old cottages and homes that were moved once Hemlock and Canadice Lakes were designated drinking water sources.
While Hemlock and Canadice Lakes are off limits to swimmers, kayaks, canoes and other small watercraft are allowed, and both lakes are good for fishing (especially lake trout, brown trout, rainbow trout, largemouth and smallmouth bass, perch and pumpkinseed).Bald eagles nest in the trees surrounding these lakes, so bring your binoculars.  Some areas of these lakes are restricted. 
The Harriet Hollister Spencer State Recreation Area in Canadice is an outdoor recreation playground, with trails for hiking, mountain biking, cross-country skiing and snowmobiles. The park has a spectacular view of Honeoye Lake.
Hunting (deer in the fall, turkey in the spring) and year-round fishing (including winter ice fishing) are popular past-times of locals and visitors alike in Canadice. 
If you love to bicycle and relish the challenge of hills, try the 36-mile figure eight around Canadice and Honeoye lakes. A gentler ride is the 18-mile loop around Honeoye Lake. Winter enthusiasts can enjoy the scenery via snowmobile; Honeoye is the home of the Hill and Valley Riders Snowmobile Club.
Given the abundance of natural beauty, it is fitting that many artists live in both Richmond and Canadice. The hamlet of Honeoye is the home studio of sculptor Philippe Faraut, whose work can be seen around town and inside the Mill Creek Café. Meanwhile Honeoye's Cornerstone Market, a shop catering to locally grown and produced foods, also sells ceramic art and jewelry by local artists. The Fuzzy Bunny is another great source for handmade gifts. 
Fast facts about Honeoye, Richmond, and Canadice
History
The town of Richmond was first established as Pittstown in 1796, changing its name to Honeoye, and then, in 1815, to Richmond. Canadice was a part of that municipality, but separated and incorporated as the town of Canadice in 1830.
Population
Hamlet of Honeoye: 579 (2010 Census)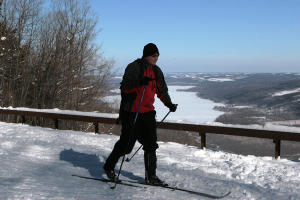 Town of Richmond: 3,361 (2010 Census)
Town of Canadice: 1,664 (2010 Census)
Size
Town of Richmond: 43.3 square miles (1.9 square miles is water)
Town of Canadice: 32.5 square miles (2.4 square miles is water)
Location
The towns of Richmond and Canadice are located in western Ontario County, next to Livingston County. Most of Honeoye Lake lies within Richmond's borders, and Route 20A is the main thoroughfare.  The town of Canadice sits south of Richmond. Candice Lake is the center of the town, while Hemlock Lake defines the western border and Honeoye Lake part of the eastern border. Route 15A is the main north-south arterial.
Terrain
The terrain in the south of the town of Richmond can be described as rolling hills, with steep hills leading away from parts of Honeoye Lake. The north is largely flat. The town of Canadice has much more rugged hills throughout the town, much of it forested.
Key industries
Agriculture: Hay, field crops, dairy, hops.
Manufacturing: CY Plastics makes injection molding of custom-made parts. The Coal Shop at Quality Lawn & Landscape provide coal to residential and commercial customers and sells stoves, boilers and furnaces.
Retail: Groceries, restaurants.
Education
Students in the towns of Richmond and Canadice can attend the Honeoye Central School District, which offers small class sizes and high-quality facilities.
Key landmarks and attractions
Harriet Hollister Spencer State Recreation Area: Located in the town of Canadice, this 1,550-acre park offers hiking, mountain biking, snowmobiling, cross-country skiing and snowshoeing, hunting and a stunning view of Honeoye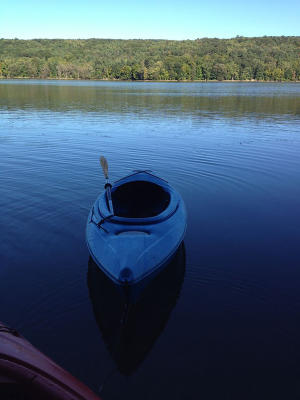 Lake and the Rochester skyline. 
Hemlock-Canadice State Forest: Within almost 7,000 acres of protected state land that surrounds Hemlock and Canadice lakes (which provide drinking water for the city of Rochester), there are 14 miles of marked hiking trails, three boat launches and a canoe launch, and untold opportunities to see wildlife. 
Sandy Bottom Park: Located at the north end of Honeoye Lake, this park has picnic pavilion that is available to rent, boardwalk, playgrounds, softball field and offers fishing and swimming.  Nature lovers can park at the north end of East Lake Road and walk across open grassland that connects to Sandy Bottom Park.
585-330-7066
Wesley Hill Nature Preserve: Managed by the Finger Lakes Land Trust, this 390-acre preserve in includes the immense Briggs Gully, one of the largest gorges in the Finger Lakes. The preserve has 5.6 miles of hiking trails. 
Trident Marine: Located on the east side of Honeoye Lake, this marine rents fishing, pontoon and power boats.
Pitts Mansion: Along Honeoye's West Main Street is the childhood home of suffragist and abolitionist Helen Pitts Douglass, who was the second wife of freed slave Frederick Douglass. The house was a stop on the Underground Railroad. It is now a private home.
Honeoye Community Gazebo: The Honeoye Public Library hosts free Friday night concerts at this community gathering place.
Little Red Schoolhouse (in front of Richmond Town Hall in Honeoye): This schoolhouse was moved to this location and now houses a small agricultural museum.
The Historical Museum at Richmond Town Hall is open Saturday mornings during the summer. 
Muller Field Station at the southern end of Honeoye Lake provides students at Finger Lakes Community College with field-based environmental education opportunities.
Canadice United Methodist Church: First incorporated in the 1820s, this historic church welcomes residents and visitors. Since the late 1870s, it has been hosting an annual strawberry festival each June.
Key Events
Ring of Fire: The residents of Honeoye Lake light flares to celebrate the Fourth of July as well as on the Saturday before Labor Day to celebrate the end of summer.
Community Resources
Town of Richmond: http://townofrichmond.org/content
Town of Canadice: http://www.canadice.org/
Honeoye Lake Area Visitor Center/Outdoor Adventures: https://www.facebook.com/Honeoye-Lake-Area-Visitor-Center-Outdoor-Adventures-220175421507671/