Town of Victor and Village of Victor
---
What was a major Seneca Indian village of the 17th century is now the fastest-growing community in Ontario County. Located 20 minutes from downtown Rochester and 10 minutes from Canandaigua, the town of Victor and the village within it have gone through many transformations over the past three and a half centuries.
Interested in Farmington instead?  Learn about the community by clicking here. 
Jump to:
Before European settlers came to the area, its inhabitants were part of the Seneca Nation of the Iroquois Confederacy. In 1687, their village was attacked by French traders from Canada who wanted to control the fur trade. The Seneca dispersed, leaving the land largely unoccupied until 100 years later, when, following the Phelps and Gorham Purchase of 1788, settlers from New England came to the area and started growing potatoes.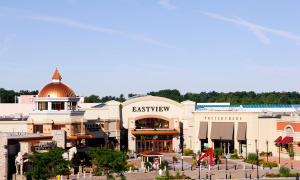 Agriculture is still a visible component of the landscape. But Victor is also fertile ground for a diversified business environment, with many high tech and manufacturing firms located here. Victor is also home to Eastview Mall, a super-regional retail mecca, and headquarters for the world's largest wine company, Constellation Brands. By contrast, Victor also has a couple of small microbreweries and a hard cidery that runs its tasting room out of an old train caboose.
Victor Insulators, founded in 1893 by Fred Locke, is still a major employer in Victor. In addition to making the country's first porcelain insulator, the company is noted in the history books for manufacturing the chunky, indestructible white Victor mug, an icon of mid-20th century diner culture.
As more companies take root here, so too do residents who want quality of life. Victor is teaming with hiking and biking trails and parks with nature preserves and sports fields. In 2016, it celebrated the grand opening of Pinnacle Athletic Campus, an indoor sports complex catering to specialized sports training, tournaments, clinics and fitness.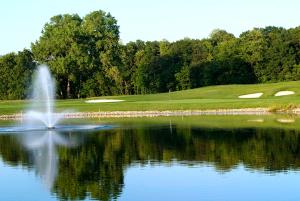 Victor is also golf-friendly. Ravenwood Golf Course was named Fifth Best New Golf Course by Golf Digest in 2003, while Victor Hills Golf Club boasts and accredited footgolf course.
As Victor grows, it is also mindful of historic preservation. The site of the long-gone Seneca village is now Ganondagan State Historic Site, the only Native American historic site of its kind in New York State. The Victor Historical Society makes its home in Valentown Hall, the town's first "shopping mall," built in 1879, which is now a museum.
Fast Facts About Victor
Population
Town of Victor: 14,275 (2010 Census)
Village of Victor:  2,696 (2010 Census)
History
The Senecas were the first people to live in the region we now call Victor, and had a major village on Boughton Hill, which was destroyed by French traders in 1687 so they could control the fur trade. The town of Victor was formally established in 1812. The village of Victor was incorporated in 1879. The town and village are named after Claudius Victor Boughton, a hero of the War of 1812.
Size
Town of Victor: 36 square miles (.01 square miles is water).
Village of Victor: 1.4 square miles
Location
The town and village of Victor are located in the northwest corner of Ontario County, next to Monroe County, and about 20 miles from the city of Rochester. It serves as an onramp for the New York State Thruway, and is also a connection point for Interstate 490. Route 96 runs through downtown Victor.
Terrain
Drumlins and kettles define the landscape.
Key Industries
Manufacturing and high-tech firms: Broad business base includes companies. Victor Insulators makes high-voltage insulators; Danforth Advance Technology is a mechanical contractor focusing on heating, AC, ventilation; Gorbel Inc. manufactures cranes and lifting devices.
Beverages: Constellation Brands whose portfolio runs the gamut from Robert Mondavi to Black Velvet Canadian Whiskey, is headquartered in Victor.
Retail: Eastview Mall, opened in 1971, has about 180 stores and services. In recent years, additional retail has sprouted up around the mall, making Route 96 a major retail corridor. The Village of Victor retail offerings have changed with the times. Today, there are several dining options, banking, and small businesses ranging from power equipment to hobby shops and screen printers.
Education
The Victor Central School District is located on a large central campus in the village of Victor. In 2013, the state education department cited the junior and senior high schools as "reward schools" in the high performance category.
Finger Lakes Community College's Victor Campus Center specializes in high-tech, career-focused programs.
Key Landmarks and Attractions
Eastview Mall: 180-plus-store mall owned by Wilmorite Management Co.
Ganondagan State Historic Site: Ganondagan has a replica of a Seneca bark longhouse, several hiking trails with ethnobotanical markers and the Seneca Art & Culture Center, where visitors can experience 2,000 years of art, artifacts and interactive exhibits showcasing Seneca and Haudenosaunee culture.
Valentown Museum: The 19th century general store and multi-use building is now the home of the Victor Historical Society.
Dryer Road Park: Athletic fields and a box rink for lacrosse, soccer and in-line hockey and 15 miles of trails for mountain biking, hiking, snowshoeing and cross-country skiing. Trails connect to Ganondagan State Historic Site.
Victor Municipal Park: Playground, lodge, fitness stations, stocked fishing pond and trails. Bandshell and amphitheater hosts outdoor events and concerts.
Fishers Park: Located in hamlet of Fishers, this park has 5 miles of trails for hiking and winter activities and plenty of opportunities to observe wildlife along wooded ridges, wetlands and the banks of Irondequoit Creek.
MaryFrances Bluebird Haven: A one-mile trail lets visitors see the New York State bird in its natural habitat.
Lehigh Crossing Park: This park is where the Auburn Trail, Lehigh Valley Trail and Trolley Trail converge. Good birdwatching thanks to wetlands, pond and large open field. Three miles of trails
Pabos Burial Site: A cobblestone pyramid commemorates a man known only as Pabos, who may have been the first European buried in New York.
Centennial Boulder: This boulder commemorates the Seneca-Denonville Campaign of 1687.
Victor Hiking Trails: More than 30 miles of multi-use trails throughout the town of Victor. Trails include woodland rambles, stream side walks, longer distance cross-town hiking trails and connected multi-use trails suitable for hiking, biking and cross-country skiing. 
Key Events
Hang Around Victor Day: One Saturday every September, Victor celebrates everything that is great about Victor. 
Community Resources
Town of Victor: http://www.victorny.org/
Village of Victor: http://www.victorny.org/index.aspx?NID=92
Victor Historical Society: http://www.valentown.org/
Victor Chamber of Commerce: http://www.victorchamber.com/
Victor Local Development Corp.: http://www.victorldc.org/
Town of Farmington
The town of Farmington has the best of both worlds. It has seen steady increase in population over the past three decades, and the commercial corridor that runs along major roadways (routes 96 and 332) is populated with prosperous high-tech businesses. Even with this growth, much of the town has retained its agricultural roots. Gentle rolling drumlins and eskers define the landscape, especially to the north, bordering Wayne County.
Jump to: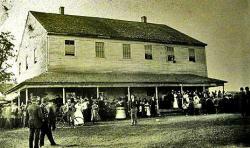 Many of the early settlers were Quakers from New England. In 1816 they built a meetinghouse that became a gathering place for a diverse cross-section of people who advocated for social equality for women, Native Americans and African Americans, and participated in the Underground Railroad.This 1816 Farmington Quaker Meetinghouse is undergoing renovations today.
In the early 1960s, thoroughbred racing came to Farmington, and as a result, equine farming and hay production has flourished in the region. Today, Finger Lakes Gaming & Racetrack (FLGRT) is not only the largest employer in Farmington, but also in all of Ontario County. In addition to video gaming machines and more than 160 days a year of racing, FLGRT offers restaurants, bars, live music concerts and other events. The award-winning Purple Haze Center at FLGRT runs an adoption program for thoroughbred horses when their racing careers are over.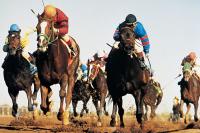 Farmington's industrial  corridor has several innovative businesses, such as New Energy Works and its sister company, Pioneer Millworks, which designs and builds timber frames using reclaimed wood, and TCS, a contract electronics manufacturer of print circuit boards. FedEx also operates a ground distribution center in Farmington. 
Farmington residents enjoy several parks with various amenities. The not-for-profit Cobblestone Arts Center offers programs in music, theater, dance and visual arts to children and adults as well as those living with disabilities.
There are several hamlets in the town, including Farmington, Mertensia, Pumpkin Hook and New Salem. Town of Farmington residents can also have one of three area codes: 585, 315 and 680.
Visitors have several affordable options for accommodations, from hotels and motels to a KOA Campground.
Fast Facts about Farmington
History
Farmington was organized in 1789, the same year as Ontario County. It was named after Farmington, Connecticut.
Population
Town of Farmington: 11,825 (2010 Census)
Size
39.4 square miles
Location
The Town of Farmington is in the northern part of  Ontario County. The town of Victor is to the west, the town of Manchester is to the east, and the town of Macedon in Wayne County is to the north. It is about 25 miles from the city of Rochester. The New York State Thruway runs through Farmington, as does State Routes 96 and 332.
Terrain
The gentle rolling terrain is comprised of drumlins and eskers.
Key Industries
Entertainment: Finger Lakes Gaming & Racetrack is the largest employer in Farmington and all of Ontario County.
Agriculture: Horse farming, hay and grains (to support thoroughbred racing at the Racetrack), organic and specialty farms, hopyards. 
Manufacturing: Timber framing, reclaimed wood products, contract electronic manufacturing, replacement parts for boilers and combustion systems, construction equipment.
Education
Farmington children have four school districts available to them: Canandaigua City School District, Victor Central School District, Manchester-Shortsville Central School District (also known as Red Jacket), and Palmyra-Macedon Central School District.
Key Landmarks and Attractions
1816 Farmington Quaker Meetinghouse: This historic building served as a place of worship and meeting place for progressive ideas and movements in the 19th century.
Finger Lakes Gaming & Racetrack: Video gaming, thoroughbred racing, restaurants and other events.
Mertensia Park: Community park has playgrounds, open fields and courts for family-friendly outdoor activities. There is also a lodge for day rentals, and the Auburn Trail is located on site. 
Canandaigua KOA Kampground and Kabins: Site for tent, RVs and 50-amp big rig sites; cottges and cabins available. Amenities include heated pool, climbing wall, movie theater, hiking trails, fishing pond, game room, mini-golf.
Key Events
Independence Day Fireworks: The town of Farmington hosts fireworks at Town Park.
Pumpkin Hook Carnival: The Farmington Fire Department holds an annual carnival in August.
Buckskin Drive Holiday Lights Display: The residents of Buckskin Drive have a choreographed holiday light show that draws thousands to drive through the neighborhood every Christmas season.
Community Resources
Town of Farmington: www.townoffarmingtonny.com