You may have heard that we fired up the snow guns on Friday night and we anticipate making snow all this week as conditions permit. Stay tuned for more information about our opening day announcement!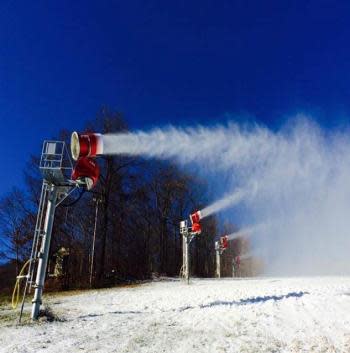 Some housekeeping items you may want to take care of before the season starts:
Sign-up your kids for Snowsports Clubs this week. Contact your school snowsports advisor for more information. 
Pick up your season pass. Guest Services will be open weekends from 12pm-4pm until our regular season hours begin. 
Purchase your 2014-2015 Season Cards and Gift Cards 
KEEP THINKING SNOW!
Please contact Guest Services at 585-374-6000 if you have any questions.