It's March, folks. That means 2018 has come and if you haven't already, it's time to crumple that old crinkled list of last year's to-dos, skyhook it straight to the trash and trade it in for this brand-new, shiny list for a whopping price of $Free.99! That's right, it's 2018 (aka TwentyGreatTeen) and adventure is out there. It's time to giddy-up and go. Here are 18 things to do in 2018.
#1. Get lost in the woods
"If a tree falls in the forest …" is so 2017. Ditch the traditional wooded jaunt and give shinrin-yoku forest therapy, aka forest bathing, a shot. Finger Lakes Forest Therapy will have you immersed in the wisdom of the forest in no time. It is only by getting lost that we truly find ourselves … or something like that.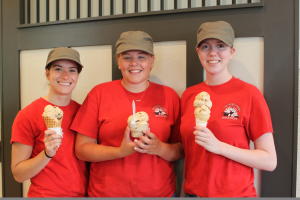 ​#2. Attempt to eat a GIGANTIC ice cream cone
These ain't your grandpa's fist-sized frozen delights. We're talking a creamy concoction so huge it makes your eyes wide and jaw drop. A's Sweets -n- Treats and Cheshire Farms Creamery in Canandaigua, and Lynnie Lou's in Naples, all construct cones of monstrous proportions. Hit up the creamery year-round. But you'll have to wait for A's and Lynnie Lou's to open for the season!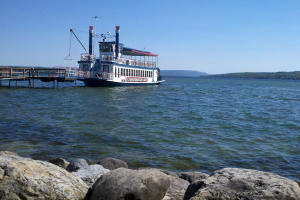 #3. Jet down the waterways
Feeling nautical? Get splish-splashy and ride the waves with a boat rental from Sutter's Marina in Canandaigua. Prefer a hint of history with your water ride? Try out the 19th century replica double-decker paddlewheel boat, the Canandaigua Lady, for a tour or dinner cruise.
#4. Dance dance dance dance dance
You know that feeling when the rhythm is about to get you and the boogie-down dance floor is calling? FLX Live! in Geneva is the spot to rock and roll to some funk and soul and everything in between. Grab a drink and a bite to eat and show the people how to groove.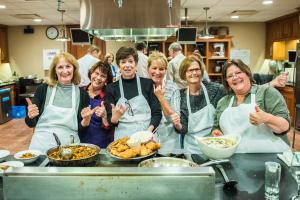 #5. Impress your friends with a new skill
Put on your chef's hat, tap into your culinary side, and learn to make some new mouthwatering creations with a lesson in the hands-on kitchen at the New York Kitchen in Canandaigua. Feed your friends, impress your friends, show off those sparkling new skills.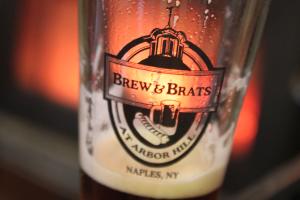 #6. Join the band
It's time to live out the dream. Warm up your vocal chords and get rock-star ready for Open Mic Nights at Brews and Brats in Naples. Go on and prove once and for all that you can hit that high note.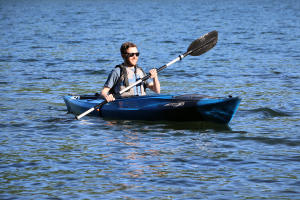 #7. Catch a sweet ride
We're going to let you in on a secret. Sweet rides don't always come with four wheels. Kayaks and canoes are the name of the game. Canadice Lake Outfitters offers up spectacular and serene views you don't see from the streets. Hint: For maximum wow factor, the fall leaves are second to none.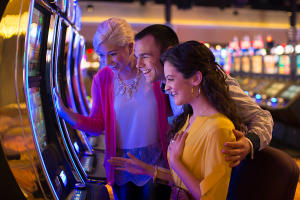 #8. Get gaming ASAP
Games? How about 1,500 of 'em with some horseracing to boot? Finger Lakes Gaming & Racetrack in Farmington is your one-stop shop for excitement, entertainment and big money, big money, big money!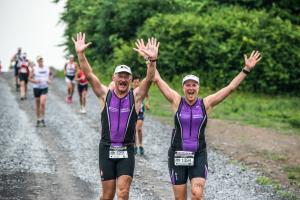 #9. Run 50 miles … or 3
Competitors from around the world come to swim, bike and run in the Musselman Triathlon in Geneva every July. We'll let you in on a secret, though … some say it's just as fun to watch, cheerfully chanting as the athletes pass by.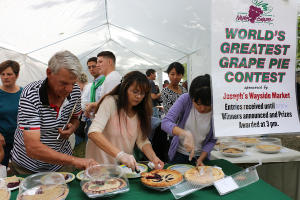 # 10. Meet 100 of your newest friends
Variety is the spice of life, and there's no better place to meet a new face (or a hundred) than at the Naples Grape Festival in September. Celebrate the harvest season and high-five a smiling stranger while competing for the World's Best Grape Pie.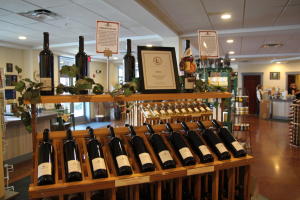 #11. Expand your palate and sip some bubbles
What's cooler than sipping a newfound fine wine? Sipping a newfound fine wine in a castle. Boom. Grab a glass of Isabella Sparkling wine to sample some bubbles from Belhurst Estate Winery overlooking Seneca Lake in Geneva.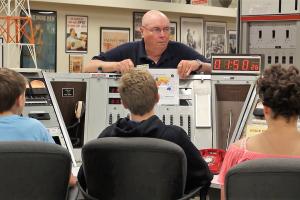 #12. Expect the unexpected
It's time to go back in time. Take yourself from the present to the past in the Antique Wireless Association Museum in Bloomfield and expand your brain by touring the fascinating world of communication technology.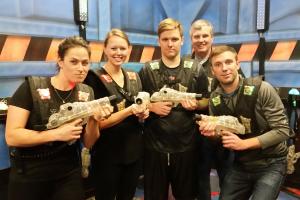 #13. Get up close and personal with lasers
*PEW!*ZAP!*ZOOM!* Nothing says AH YEAH! like nailing someone with a laser beam right in the target at Roseland Bowl Family Fun Center in Canandaigua. To be the best, you have to beat the best … at laser tag.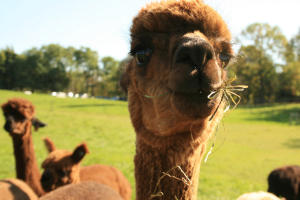 #14. Plan world domination with a newly found furry friend
Conquering the world is a tag-team effort. The key is finding the right partner. Fortunately, we've found exactly who you need to lead you to victory. They're passionate, they're fierce, they're incredibly fluffy: alpacas. Meet more than 75 of these cuddle warriors at Lazy Acre Alpacas in Bloomfield.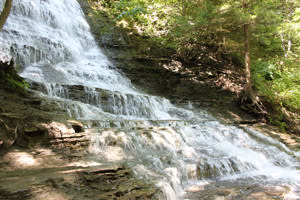 #15. Become a trailblazer
We don't stick to the time-honored paths of progress around these parts. We blaze our own trail. Check out the waterfalls at Grimes Glen Park in Naples. Hike through a forever-wild piece of paradise at Wesley Hill Nature Preserve in South Bristol or wind your way through 30+ miles of the Victor hiking trails. Where we're going, we don't need roads.
#16. Go to the same place … like 50 times
There's something to be said for an old trustee. Such is the case with Bristol Valley Theater in Naples, where there's a new show every two weeks during the June-September season. It's top-notch talent with small-town charm.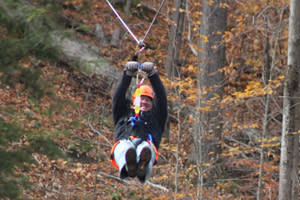 #17. Take risks
Rope ladders and bridges and zip lines, OH MY! Bristol Mountain Aerial Adventure Park will get your heart pumping with some high-rise (safe) risk. "Do one thing every day that scares you." You got it, Eleanor Roosevelt.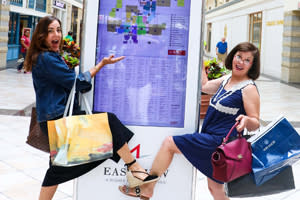 #18. Fashion show, fashion show, fashion show at lunch!
Spruce up the wardrobe and strut your stuff with a visit to one of the 170+ stores at Eastview Mall in Victor. If you're yearning for a more personalized experience, look no further than Divine Designs Boutique in Naples for a sophisticated, charming feel.