Roses are red. 
Violets are blue. 
2019  
IS THE YEAR FOR YOU!  
And if that formulaic quatrain hasn't got you amped-up, there's plenty more in store to get you hyped higher than a kangaroo on Mountain Dew. We've hiked, biked and researched our way to the greatest our region has to offer and now it's time to saddle up for the ride! Here are 19 things to do in 2019. 

#1. Go all natural. It's 2019, and that means all natural is the name of the game. And what's more natural than nature itself? But this time, the hikes are going on hiatus thanks to Shinrin-Yoku forest therapy, aka forest bathing. Finger Lakes Forest Immersion will have you contemplating time and space in a way that is sure to soothe the soul.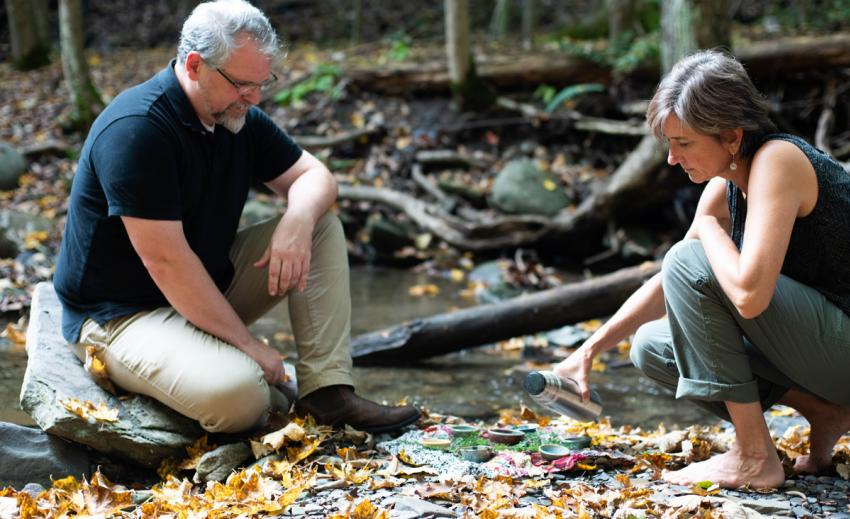 #2. Assemble your ice cream team. It's an American tradition as sweet as the treats themselves—grabbing ice cream with your friends on a hot summer night. Assemble your team and get out to Bloomfield's Shark's Ice Cream or Lynnie Lou's in Naples for the sugar rush you deserve. If you're up for it, go for the grand slam by adding A's Sweets & Treats in Cheshire and Papa Jack's in Victor. But if you're like me and can't wait for summer for delicious homemade ice cream, Cheshire Farms Creamery in Canandaigua is your place—it's open nearly year-round! (They take a well-deserved break during January.)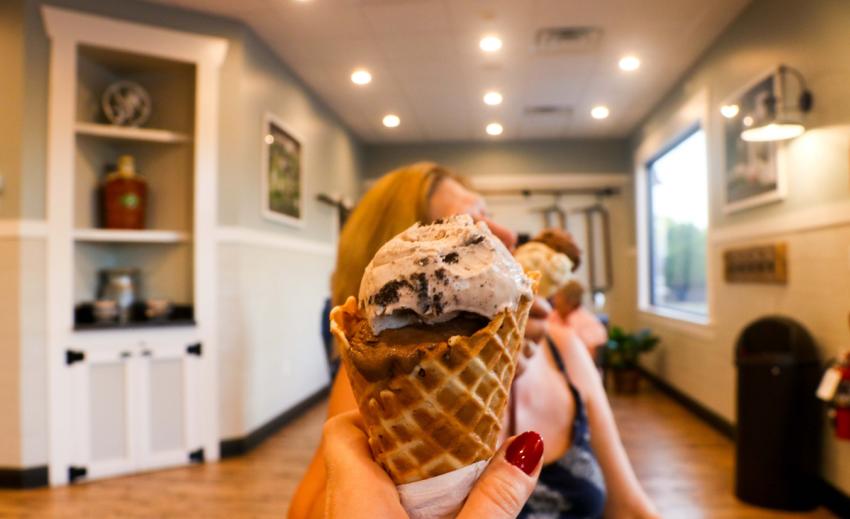 #3. Ride the waves in style. One if by land, two if by … lake? Well then, it's time to let down your hair, because we're hitting the water. Want to maximize your adventurous side? Try grabbing a kayak, canoe, stand-up paddle board or bike from Canadice Lake Outfitters. If boats are more your thing, look no further than Sutter's Marina in Canandaigua. However, if you want to get downright historical, check out the Canandaigua Lady, a 19th century replica double-decker paddle wheel boat, for a tour or dinner cruise.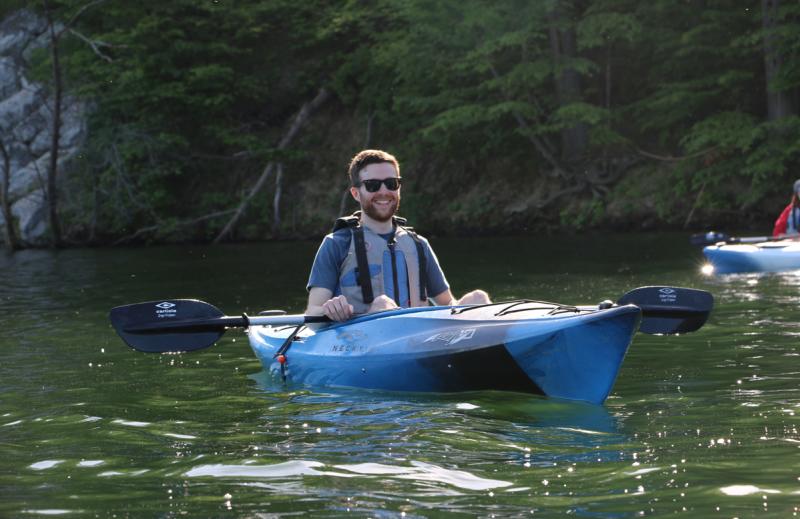 #4. Dust off those dancing shoes. When the beat drops and the rhythm kicks in, it's time to bust out the skills that (don't quite) pay the bills. Cut a rug, storm the floor or just get down with your dancin' self by catching a show at CMAC, where the likes of Hootie & the Blowfish, the Goo Goo Dolls, Train and more will be performing this year.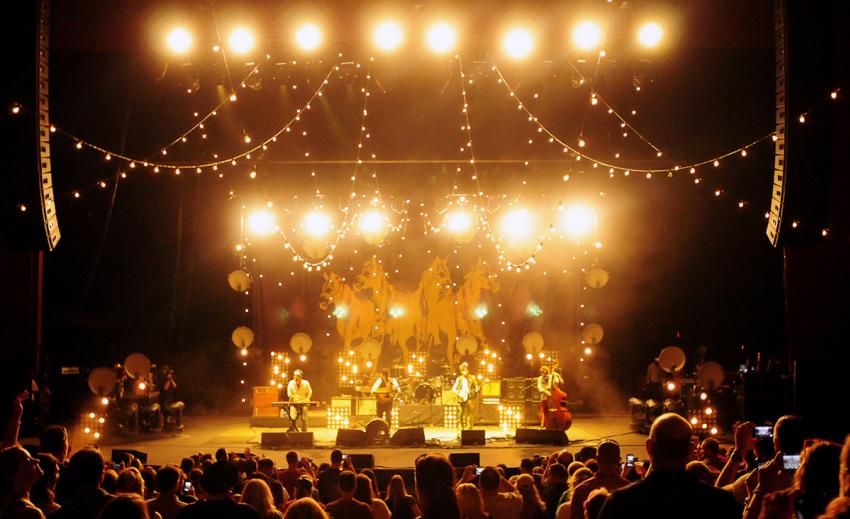 #5. Create a classic in the kitchen. Nothing says mmm-mmm good like some home cookin'. Spice up your tasty creations with a lesson in the hands-on kitchen or a class in the demonstration theater at New York Kitchen in Canandaigua. Your friends and family will thank you later.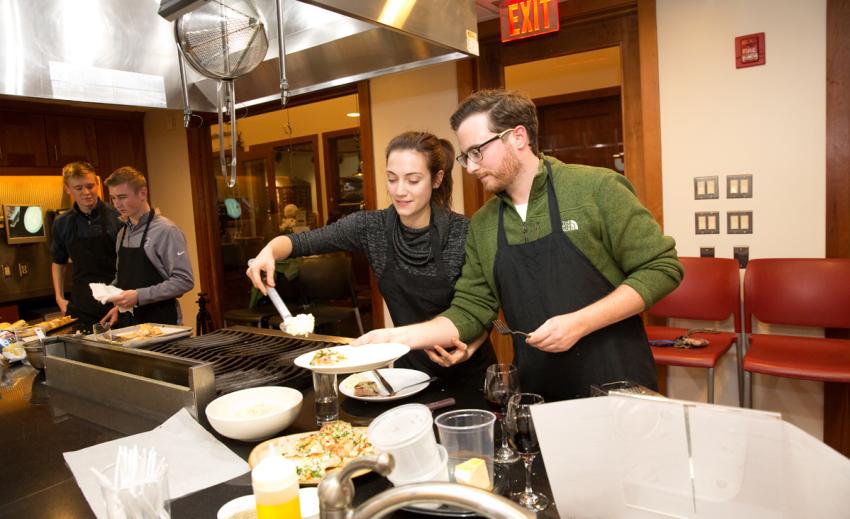 #6. Become a rock star. It doesn't take the glitz and glamour of an arena tour to prove you can rock with the best of them. A bit of confidence and a power ballad at Open Mic Night at Brews and Brats in Naples is enough to make you a star (or at least feel like one).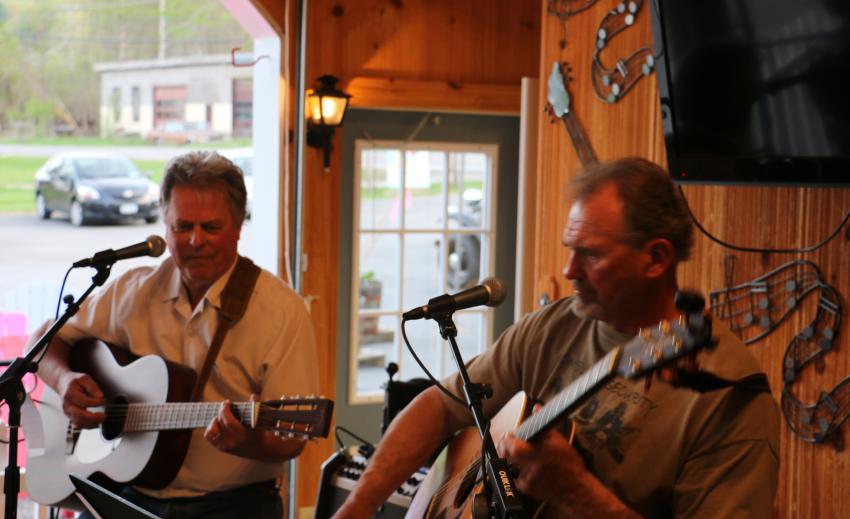 #7. Game night! It's time to ditch the Monopoly and toss the Uno deck back on the shelf because this is game night reimagined. With almost 1,500 gaming options Finger Lakes Gaming & Racetrack in Farmington is the site of your new and improved evening of fun. Factor in some horse racing and that's what we call a full-blown Yahtzee!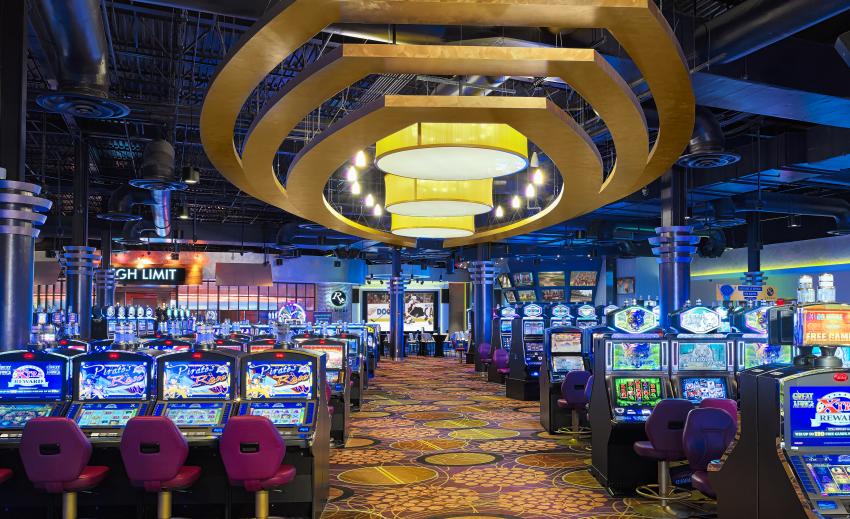 #8. Savor the flavor of grape. The Naples Grape Festival in September is a celebration of all things great, grand and grape. Naples is the self-proclaimed Grape Pie Capital of the World and home of the World's Greatest Grape Pie Contest, so prepare yourself for a tasty time by checking out these 8 Great Naples Grape Festival To-Dos.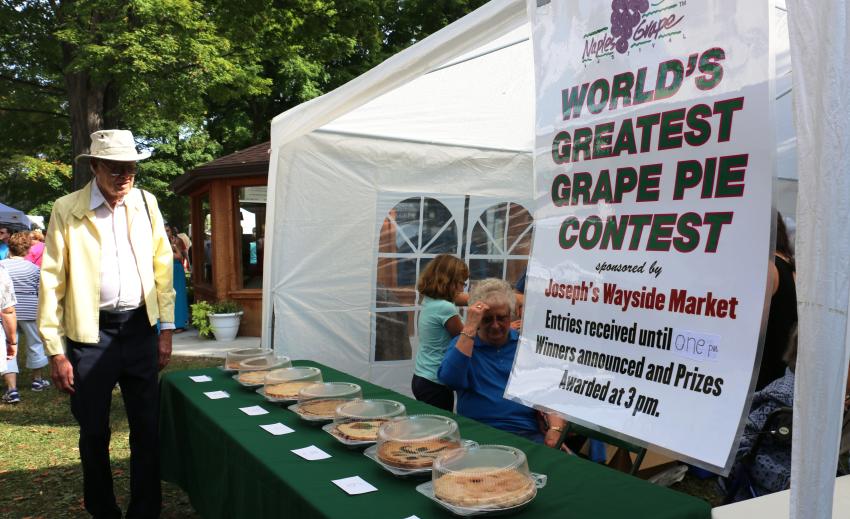 #9. Try a new brew. With more than 40 breweries, cideries and distilleries, the ROC/FLX Craft Beverage Trail has enough variety to entertain even the most discerning of palates. Perfect for a night out or a weekend trip, did we mention there are more than 40 of these places? 40. That's … a lot.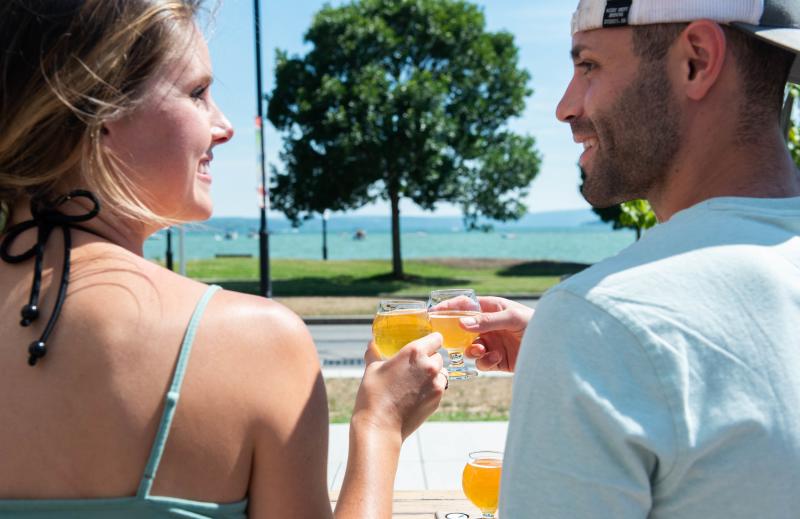 #10. Time travel. We know what you're thinking: Time travel isn't possible. Well, make like a good movie and suspend your expectations of reality for a second because it's time turn back the clock. At the Antique Wireless Museum in Bloomfield, you'll travel from the present to the past and rediscover the communication technologies of previous generations. You don't need a DeLorean for this history lesson.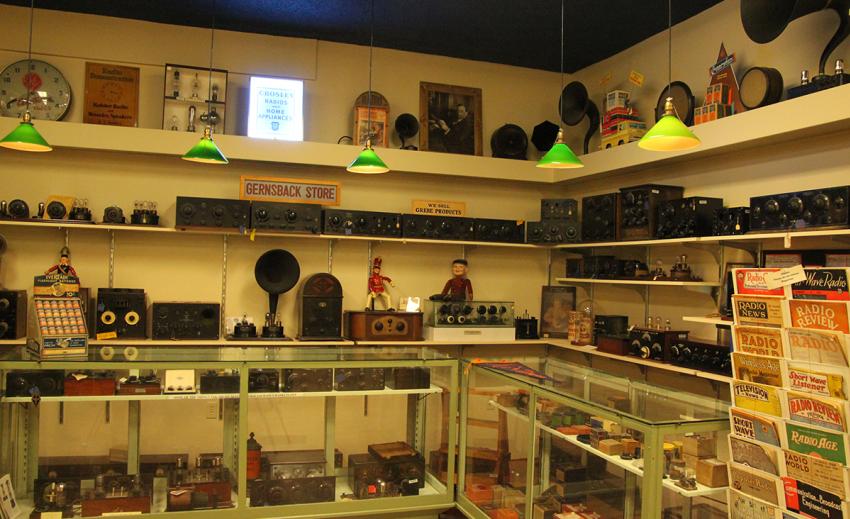 #11. Launch those lasers. There are three guarantees in life: death, taxes and laser beams being cool. Don't lie, I know you've been on team laser beams ever since you first discovered them. Well, it's time for a laser tag battle royale at Roseland Bowl Family Fun Center in Canandaigua, where you'll find a zombie apocalypse laser tag arena amidst room after room of fun. Let's get ready to ruuuummmbbbblllleeee!!!!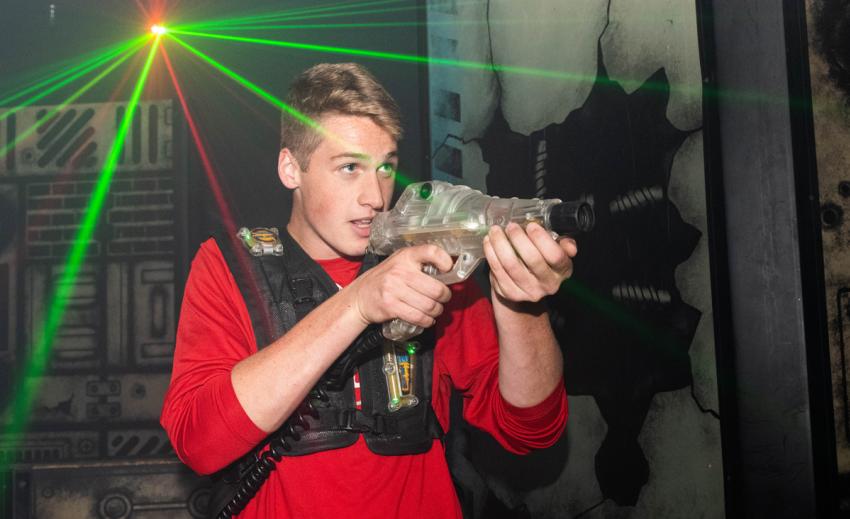 #12. Take a trip down to Flufftown. I'm going to let you in on a secret: Flufftown, USA, resides right here in the Finger Lakes, and it goes by the name Lazy Acre Alpacas in Bloomfield. Filled with more than 75 of these friendly fluffballs, Lazy Acre Alpacas brings out the brightest smiles to one and all. And although it's tempting to keep this secret to yourself, fluffiness is best shared with friends.

#13. Become an adventurer. Abe Lincoln once said "Adventure is out there." Or was that from the movie "Up"? Either/or, doesn't matter, it's out there and it's waiting for you! Feel the rush of the waterfalls at Grimes Glen Park in Naples. Experience a protected, forever-wild plot of land at Wesley Hill Nature Preserve in South Bristol or go for the gold with 65+ miles of Victor hiking trails. Adventure is out there, and by there, we mean right here. Do something that scares you. Hands sweating, spine tingling, heart pumping, nerves firing—that's living, folks! Bristol Mountain Aerial Adventures has what you need to induce a well-deserved adrenaline rush. Zip lines, tight ropes and a "leap of faith" will push you beyond your comfort zone, and that's a good thing. 

#14. Time for a wardrobe makeover. You know those shirts that have been in your closet for 12 years? It's time for some tough love—they gots to go. Fortunately, we have you covered. With more than 170 stores at  Eastview Mall in Victor, you can revamp your wardrobe in no time. If a more intimate, personal vibe is your thing, Divine Designs Boutique in Naples or Chandeliers Boutique in Canandaigua will have you feeling right at home.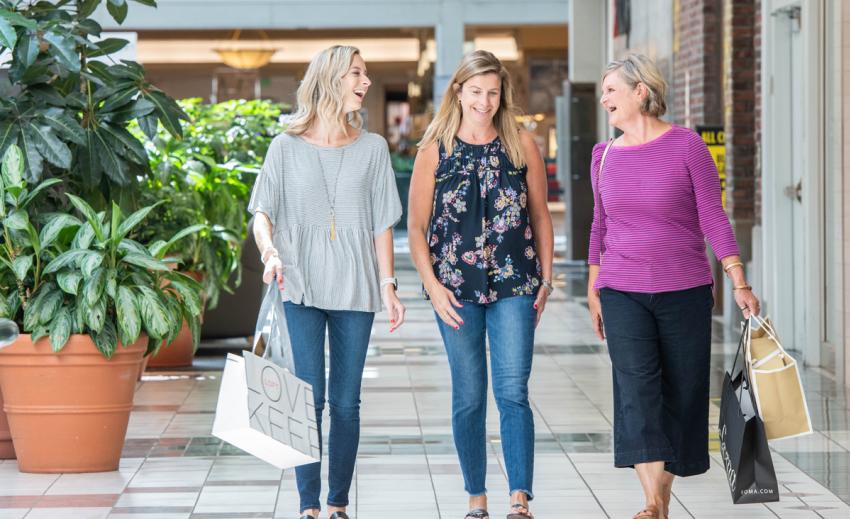 #15. Enjoy some sweet eye candy. Pack the binoculars, grab your glasses and get your 'gram ready: We're all about the views. Fortunately for you, the Finger Lakes region serves up a healthy heaping of eye candy for one and all. Gannett Hill Park, High Tor and Wesley Hill all offer unique vantage points of our area while a picture-perfect picnic awaits you at the County Road 12 scenic overlook.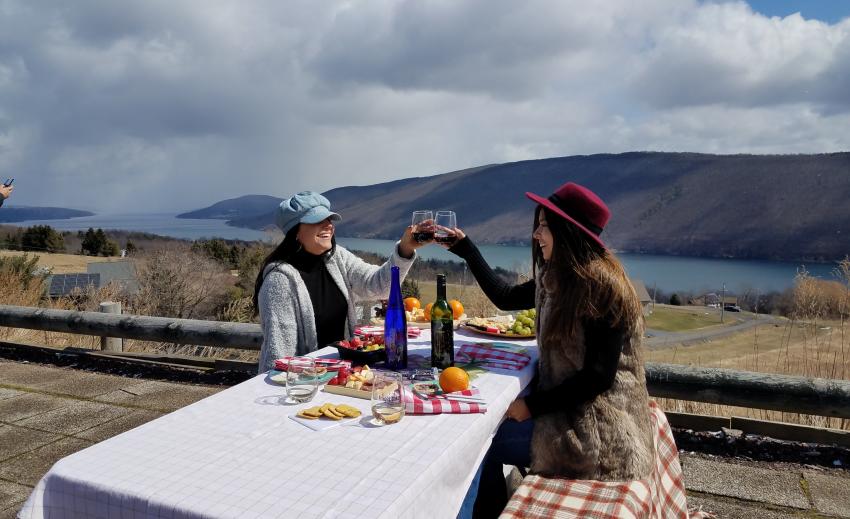 #16. Get some culture. We know you CliffsNotes'd your way through Shakespeare in high school (Who didn't?), but now it's time for culture to shine. Experience top-notch talent with small-town charm at Bristol Valley Theater, where there's a new show every two weeks during show season. In Geneva you'll find the Smith Opera House offering all sorts of entertainment all year!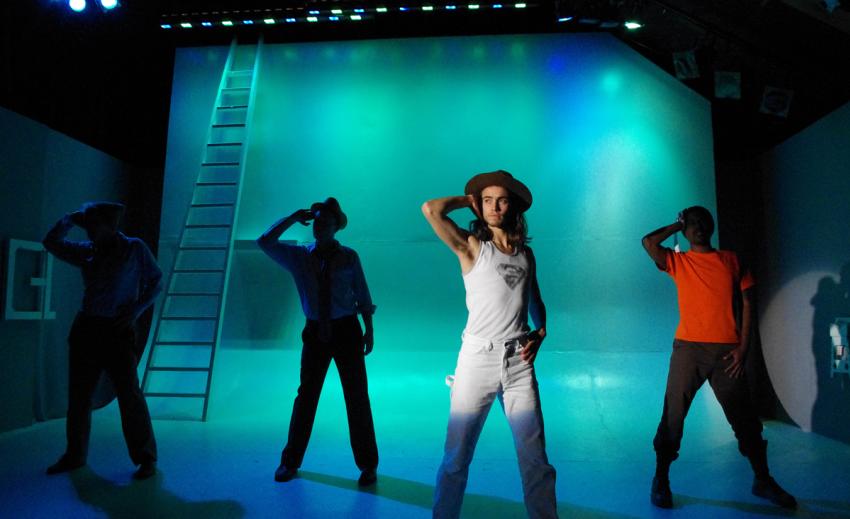 #17. Traverse the globe. What would you say if I told you I could take you around the globe for less than the cost of a single flight? That's what happens when you have an entire world of food options waiting right down the road. Looking for some authentic Mexican food? Rio Tomatlan is your spot. Egyptian? Try El Basha. For Indian, Flavors is your jam. Genuine Puerto Rican cuisine? El Morro is a must. Any guesses what you'll find at Thai by Night? Go ahead, name a country. We can do this all day.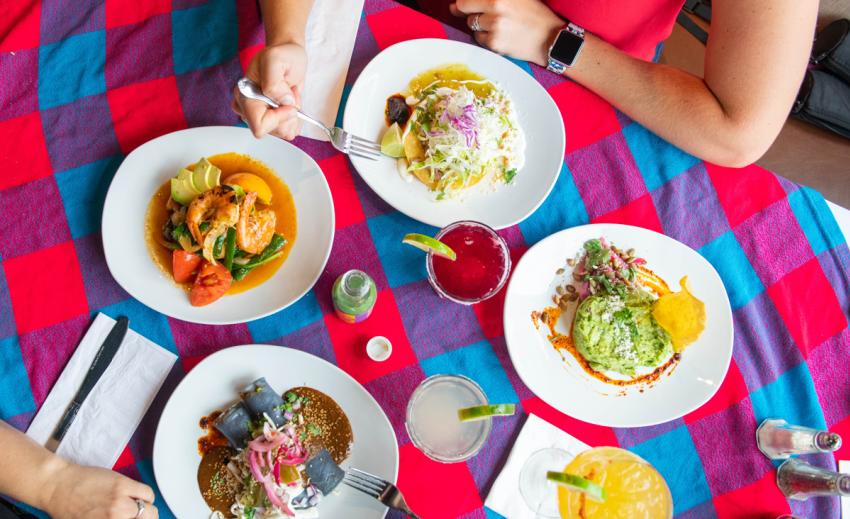 #18. Fall in love. I'm not saying 2019 is the year of love, but I'm not NOT saying it, either. Nature is a natural setting for a couple to fall in love, and Hemlock-Canadice State Forest gives you 14 miles of relationship-building trail time. Maybe bookworm is more your style, making downtown Geneva and the second floor of Stomping Grounds a hot spot for literary lovers. Finally, we realize good food can be foundational for any relationship, in which case, we've got some favorites waiting with a reservation for two.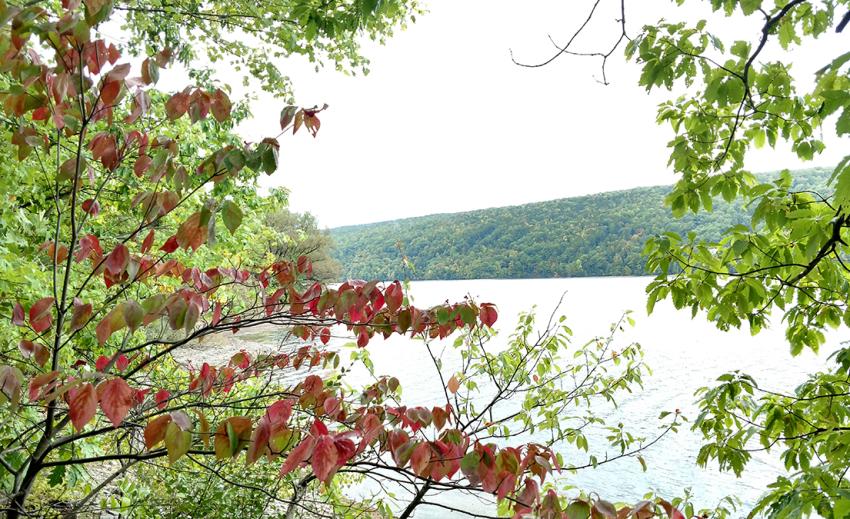 #19. Get your Sherlock on and super-sleuth a case. It doesn't take a genius British detective to get down and dirty with a real-life treasure hunt. Geocaching, looking for hidden objects by using GPS, is an adventurous, puzzling activity that even Holmes himself would enjoy. Mertensia Park in Farmington, Ontario Pathways or Seneca Lake State Park in Geneva are all great places to start your caper.