As I write this, it's 36 degrees outside (January 19, 2015), a relative "heatwave" given the temperatures we've had in the area (just yesterday it was 2 degrees – and no I did not forget the zero – that would be two degrees.  I enjoy stretching my mind to think what I should write in this blog. Of course, in those ponderings, I can't help but think about the weather. After all, it's right in front of me and envelopes us every day, for better or for worse.  I say we focus on the better! 
I thought back to my conversations in the last couple of weeks and although they've been about the weather a bit, I must say that I am amply impressed with how positive they are.  We Finger Lakers are, overall, a very positive bunch; at least the ones I hang out with. Maybe that's why we're in tourism because we tend to be optimists. How do I make the most of this situation?  It's important to keep that tone and that attitude when you're sharing why tourists should come visit here.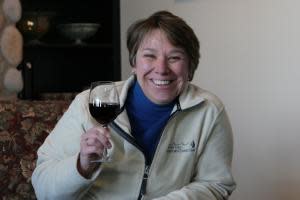 Think about it!  Within 20 miles of this chair I'm sitting in right now, I can ski, skate, iceboat, ice fish, cross country ski, make a snowman, breath lots of fresh crisp air, take pictures of amazing ice crystal phenomenon as the mist comes off the lakes. Enjoy a quick glimpse of these that I took last week. I can't do that just anywhere! And, if none of that physical stuff is for right for me on any given day? I can hole-up with a good book at a cozy bed and breakfast and at great hotels with fireplaces. There are indoor sports games and places like the
Finger Lakes Gaming and Racetrack
and
Roseland Family Fun Cente
r that are weatherproof and alive with action. Our art shops, wineries, breweries and malls don't close down – get out there and enjoy.  That's mostly it folks – the enjoy part - and the ability to spread the positive work.  The Finger Lakes attitude? We don't care about the weather – except as it pertains to our opportunities to live life to the fullest!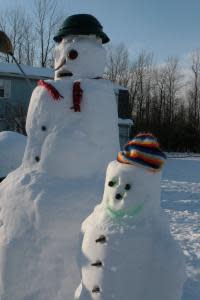 Here's how Laura Ingalls Wilder said it, "As the years pass, I am coming more and more to understand that it is the common, everyday blessings of our common everyday lives for which we should be particularly grateful. They are the things that fill our lives with comfort and our hearts with gladness -- just the pure air to breathe and the strength to breath it; just warmth and shelter and home folks; just plain food that gives us strength; the bright sunshine on a cold day; and a cool breeze when the day is warm." 
It doesn't sound corny to me. It sounds like Laura was living in a Finger Lakes state of mind. And, I'm thankful for so many of my friends and coworkers who are also living in that Finger Lakes state of mind. It sure is a lot warmer because of it!