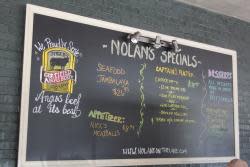 On January 23rd we celebrate National Handwriting Day in the Finger Lakes! It's an important day, considering even with the changes of technology, we are still constantly communicating with handwriting. Growing up, I remember learning that penmanship was very important and that I wanted mine to be perfect and have a style. I remember in second grade that I couldn't wait until it was my turn to be in charge of the chalk board for the week.  
The chalkboard played an important role in our daily lives as our attention was glued to the board at the front of the room.  That was how we learned as the teacher wrote on the chalkboard.  I think that's why I am so attracted to chalkboards today – I want to see what I can learn about, what's new and special, especially eye-catching chalkboards that offer a personal touch and have some character.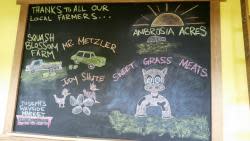 Today, chalkboards play an important role in how we communicate as they provide backdrop to share with the world just what is special that day.  I am drawn to chalkboards that feature attractive handwriting with colorful chalk and messaging about what some of our local restaurants and stores are offering that day.  Handwriting is art!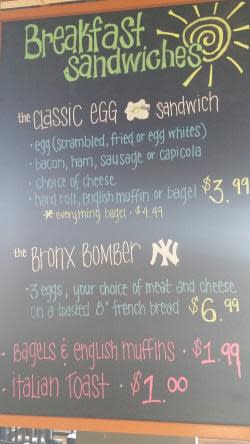 Chalkboards change often and tell a story.  A chalkboard can lure you into a restaurant with a sandwich board on the sidewalk sharing the daily special, telling you what and where it comes from, a constant rotation of seasonal favorites.  Chalkboards at wineries and breweries are also appealing – sharing what's been recently untapped and handcrafted. 
So now you know just how important handwriting is when it comes to simply sending a message and creating a piece of art!  So, stay tuned to my blog as I share many more attractive chalkboards to come in the future as you see what really catches my attention and tells a story!