Stash the phone, leave the tablet home, and go "off the grid" for an incredible travel experience in New York's Finger Lakes Region. This is where slower days and spectacular outdoor scenery meet unique B&Bs and farm-to-table dining experiences.
As appealing as it sounds to unplug from all your digital devices for a week, we know it's difficult to actually make that happen in the digitally obsessed world we live in, but now is the time we really need a digital detox vacation for our mental health and overall wellness, even if only for a few days. Here are some ideal ways to disconnect from technology and reconnect with ourselves in the Finger Lakes.
Fall in the Finger Lakes 

Autumn is a wonderful time of year to visit the Finger Lakes with warm days, cool nights, farmers markets brimming with the bounty of the region, and a multitude of fall festivals that celebrate the harvest. The landscape is breathtaking as it becomes a carpet of rich red, orange, and gold, exhibiting some of the best fall foliage in the Northeast. Hike, drive, bike, or just relax with a glass of Finger Lakes wine as you soak in the landscape in all its glory and begin to decompress. I Love New York even provides a weekly fall foliage report so you can plan your visit near peak foliage. 
Natural Detox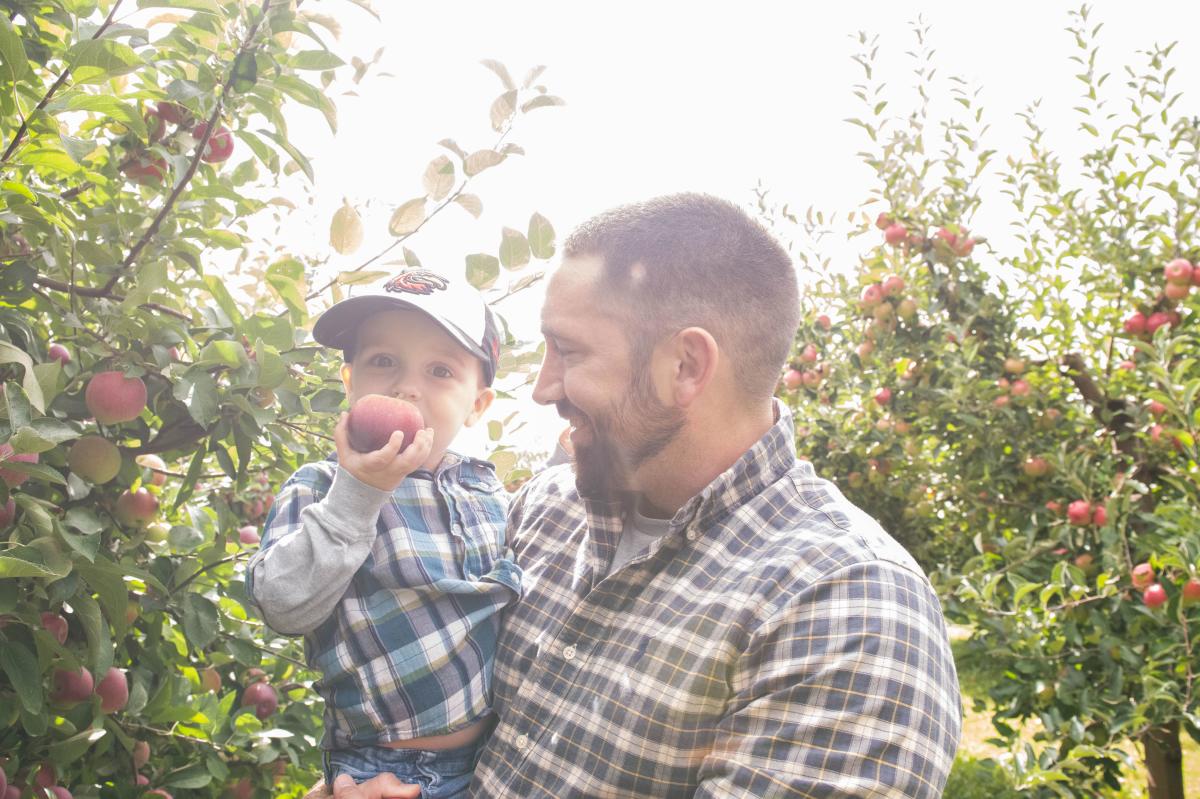 There is something ultra-spiritual about experiencing the natural beauty of the Finger Lakes. 
Ride the Comet Express chairlift to the summit of Bristol Mountain and take in the stunning Bristol Hills and the valley below in its colorful fall glory. On a clear day, you may even catch a glimpse of Canandaigua Lake sparkling in the distance. Consider hiking down on one of the well-marked trails and get up close and personal with autumn on the Mountain. 
Fall U-Pick experiences in the Finger Lakes are not to be missed. There is something about the colorful landscapes, hayrides into the orchards, corn mazes, and the smell of fresh-pressed apples and grapes in the air, that makes you slow down and absorb the magic of this spectacular season. Jeromes's U-Pick in Naples is a Pick-Your-Own grape farm that offers over 20 varieties of grapes for "You-picking" and overlooks the spectacular Naples Valley.
The Wizard of Clay Pottery in Bloomfield creates their unique Bristoleaf pottery, decorated with delicate imprints from real leaves picked daily in the surrounding Bristol Hills.  These limited pieces let you bring a little of Finger Lakes fall serenity home with you, so you can remember the peace and beauty of a beautiful fall day as you sip your cup of coffee, preferably brewed with Finger Lakes Coffee Roasters beans.
Reset your Body and Mind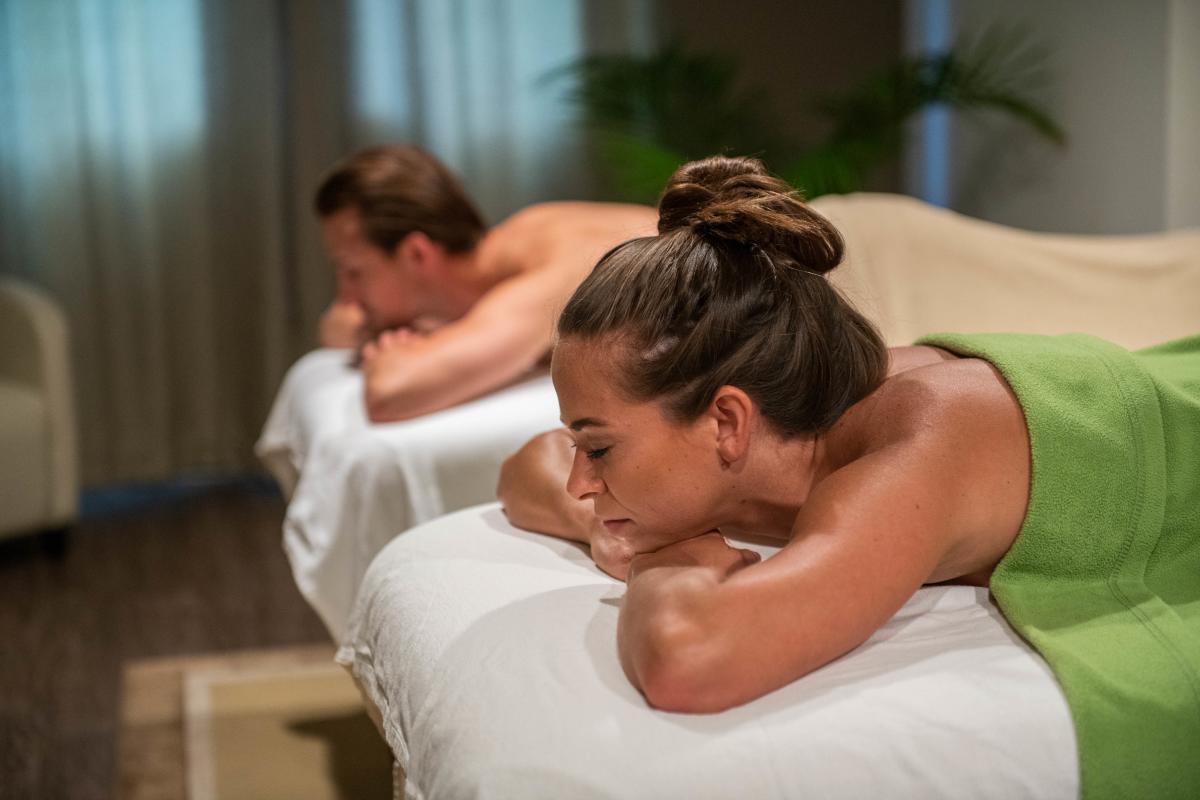 Connectivity to nature, relaxation and wellness go hand in hand in the Finger Lakes and our spas and wellness centers offer a variety of ways to reboot your mind and body. From massages overlooking the lake, to spin and yoga classes, to unique experiences like cow cuddling and Alpaca Yoga, you can immerse yourself in activities that will restore your mind, body and soul.  
These unique wellness experiences will relax and rejuvenate you: 
The Springs Integrative Medicine Center and Spa in Clifton Springs features western New York's only mineral spa with alternative and complementary therapies including their famous mineral baths, massage, acupuncture, chiropractic and naturopathic medicine, facials and holistic spa treatments. 
The Willowbrook Spa at the Lake House Canandaigua combines the rustic peace of its lakeside setting with the lauded healing and soothing techniques of London-based Skin Specialist Alexandra Soveral.
Where to Stay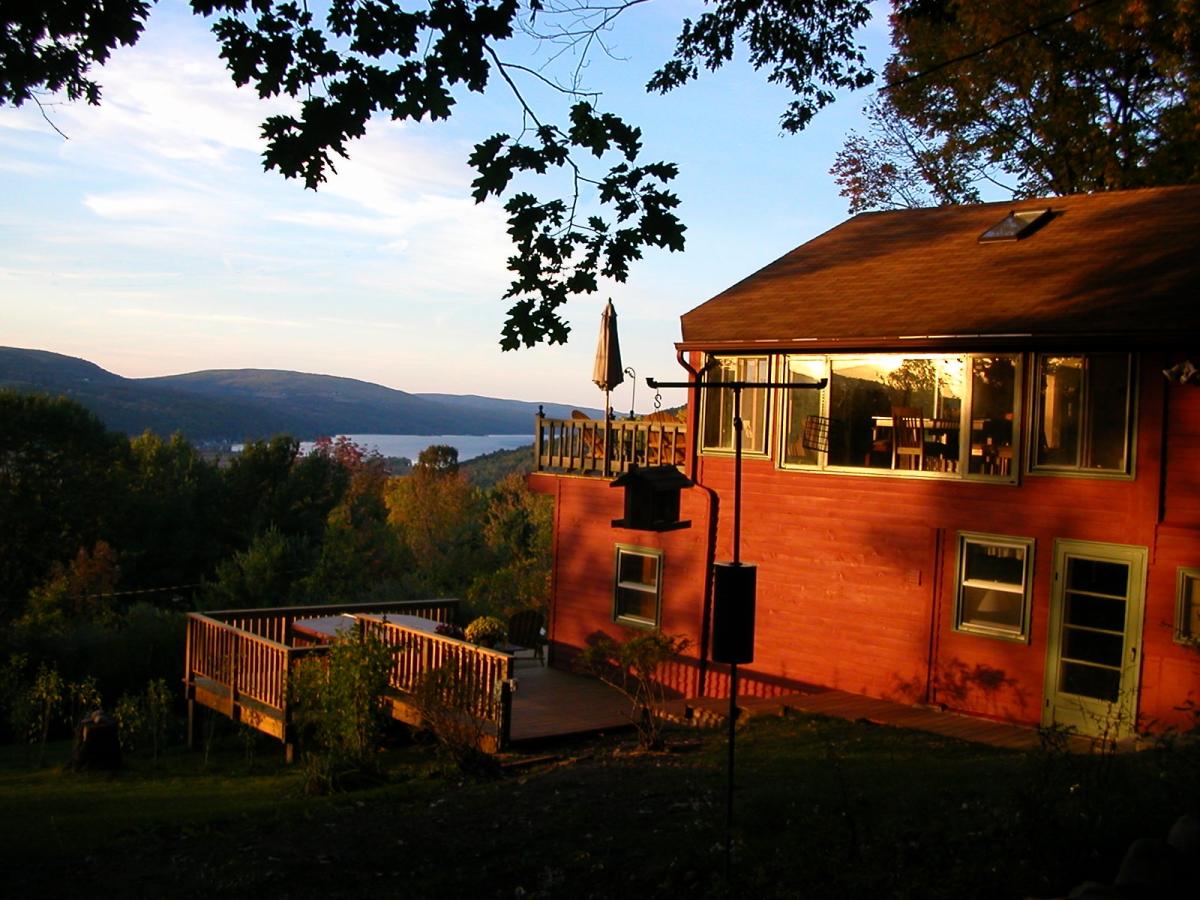 You might want to seek smaller, one-of-a-kind lodging, away from the hustle and bustle of larger hotels. Here are a few recommendations to get away from it all and enjoy some time for introspection and renewal. 
Onanda Park in the Town of Canandaigua is outfitted with 15 cabins. In the fall the upland cabins command amazing views of the hillsides.  
1795 Acorn Inn B&B is a AAA Four-Diamond property located in the Bristol Valley in a perfect central spot to fall foliage, restaurants, wineries, and attractions. 
Also in the Bristol Hills, The Quiet Place offers an exclusive selection of over twenty scenic cabins, cottages, chalets, and log homes for the perfect escape from every day. 
Where to Eat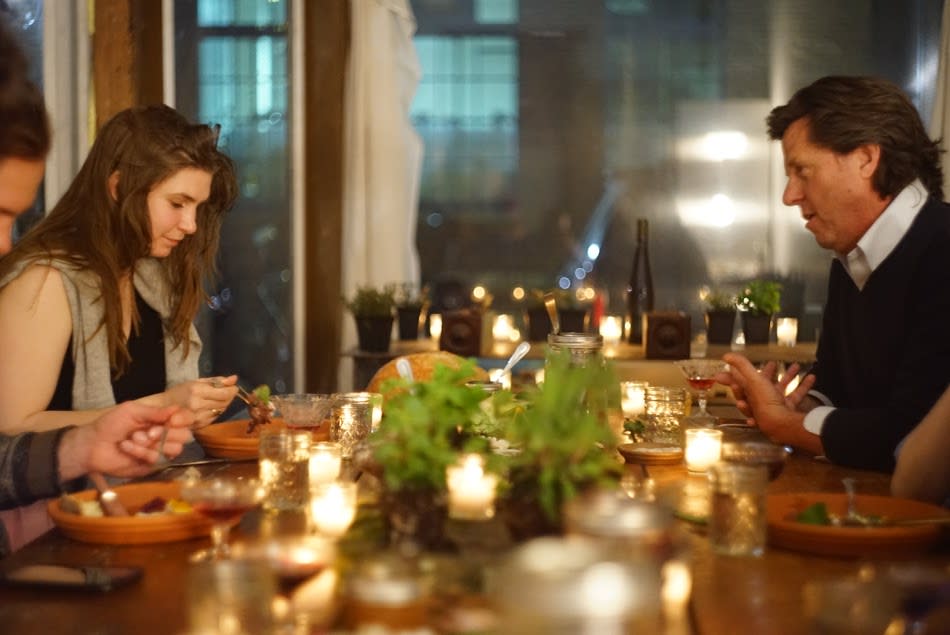 The Finger Lakes Region it truly 'Nature's Table,' especially at fall harvest time when the bounty of locally grown and produced food and wine, makes farm-to-table a way of life. Whether you are at a farmers market, tasting wine and craft beverages, or eating at a local local restaurant, you will have many opportunities to enjoy farm-to-table foods that are good for your body and your soul. Kindred Fare in Geneva is a dining experience inspired by farmhouse cooking with menus that change with each season and a commitment to locally sourced ingredients. FLX Table, also in Geneva, is one of the premier dining experiences in the Finger Lakes with only 14 to 16 seats and no boundary between the guests and the kitchen. The chef sources each meal with the best ingredients possible, both locally and from farms that share the restaurant's ideals. Seating is by reservation only and can be booked six months in advance. At NY Kitchen in Canandaigua, savor the best of New York State food and craft beverage farm-to-table cuisine. You will find Ontario County is a foodie's dream that makes any digital detox vacation a tasty retreat! 
Whatever your passion, you can create your own personal Finger Lakes experience that lets you truly unplug and decompress, recharge and regain perspective.
What is your favorite way to disconnect in Ontario County?  Be sure to tag us @VisitFLX and #FLXperience so we can follow along!