It is our 5th week of foliage tracking here in New York, and the Finger Lakes region is poised for some beautiful colors over these next two weeks!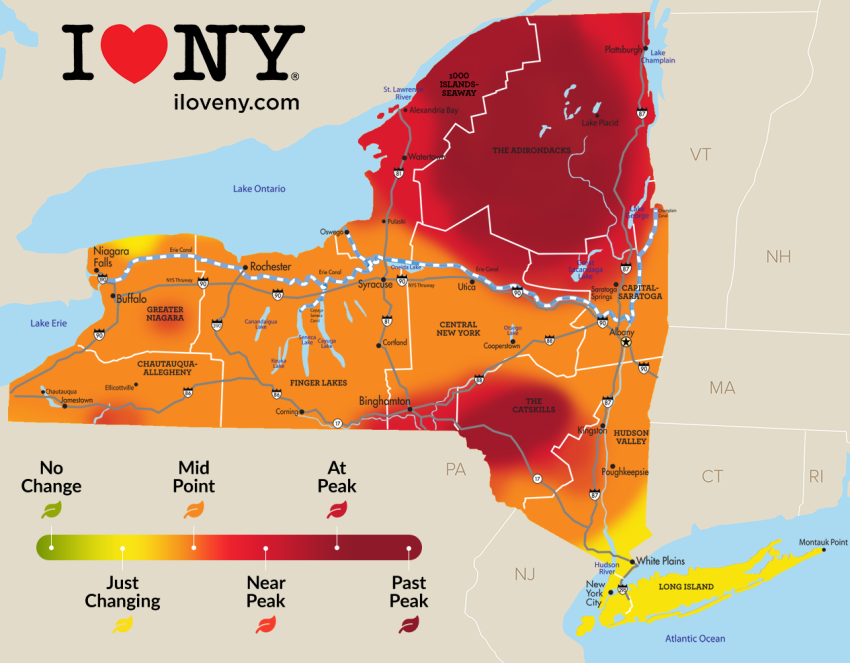 October's first week is bringing some brilliant color to the Finger Lakes region! In Ontario County, expect just over 50% change this weekend, with some areas at near-peak conditions. Leaves are changing quicker in the southern part of the county.
Grab your passport – your wine trail and craft beverage trail passports, that is! Now is the perfect time to take full advantage of the passport offerings on the Canandaigua Lake Wine Trail and ROC/FLX Craft Beverage Trail! Sip on seasonal beers and classic Finger Lakes wine (not to mention spirits and ciders!) and see how many stamps you can add to your passport. You just might find a new favorite!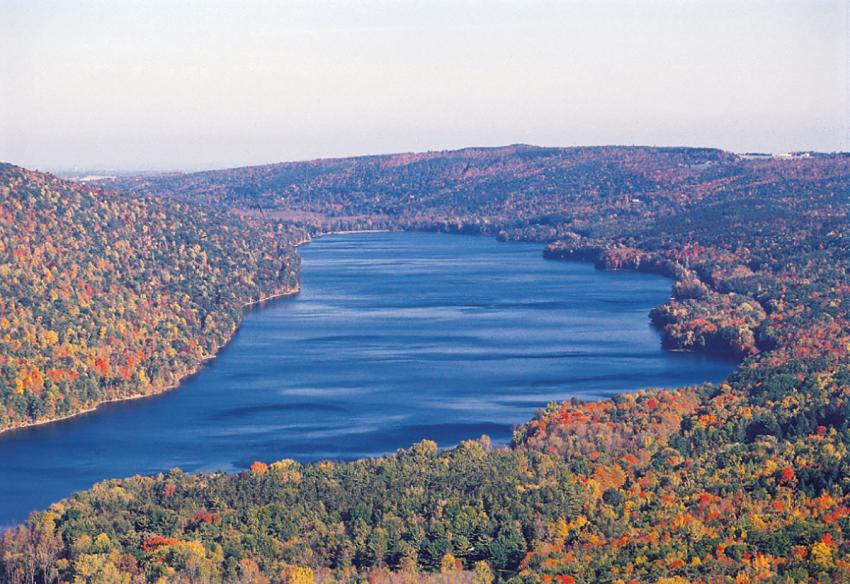 Up the spookiness of the season with an overnight at Belhurst Castle and The Naples Hotel – both members of the Haunted History Trail of New York State. Explore the spooky histories of each property – from a castle on the shores of Seneca Lake in Geneva, to a hotel with quite a historic past in the village of Naples.
Breathe in, breathe out, and immerse yourself in the wide-open spaces of our hiking trails. Enjoy foliage favorites like Harriet Hollister Spencer State Recreation Area and Ontario Pathways for visions of color. Lace up your sneakers and hit the trail!
Enjoy some fall happenings this weekend! Wind down at Kettle Ridge Farm's Fireside Sappy Hour, glide through the foliage at Bristol Mountain's Fall Sky Rides, or visit Lazy Acre Alpaca's Open House to play with some four-legged friends.