There's nothing like seeing the face of your loved one light up after gifting them the perfect holiday present! With the restrictions we are following this holiday season, we know that celebrating in person might not be possible, so Visit Finger Lakes is here to help! Check out our series of Festive FLX Gift Guides curated to help make your holiday shopping easier, and meaningful. Bonus – many of these options can be shipped!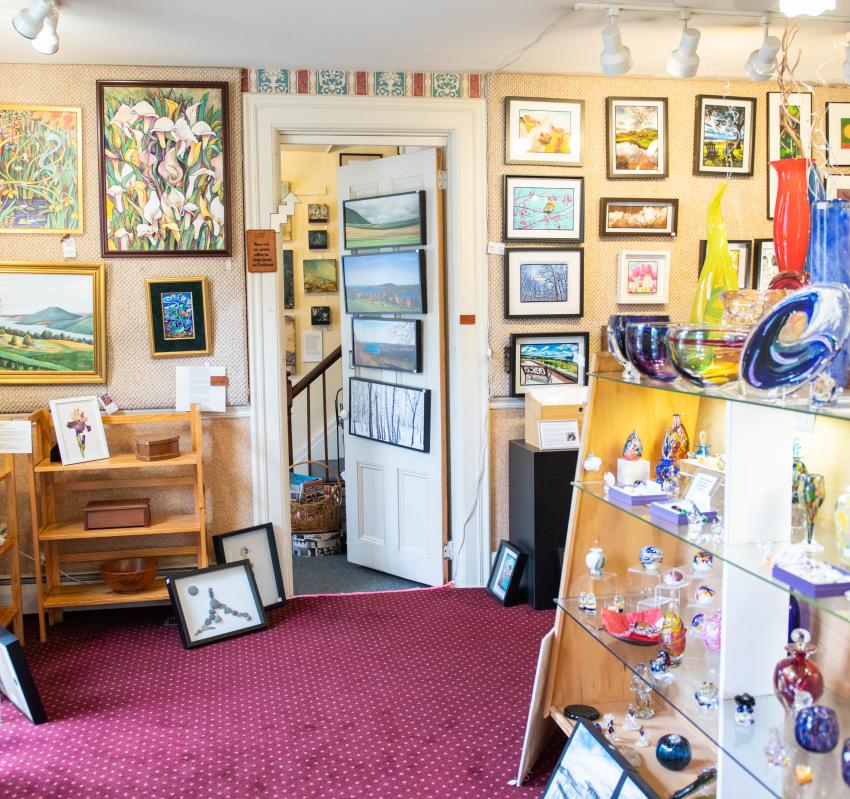 Wizard of Clay pottery, price varies: Its ever-changing pottery showcase has gifts from vases to trays to lights, creating fun and functional pieces all with the Finger Lakes flair.
Alpaca Country Clothing & Gifts socks, $29: With these socks so warm and cozy, it will be the first time you see someone thrilled to open up a package of socks!
Blooming Fields Goodies & Gifts + Artizanns, prices vary: Art is such a beloved passion here in the Finger Lakes, the artisan pieces at each of these shops offer a diversity of world-class artwork in one convenient spot.
Finger Lakes Barn Quilt Trail, no cost: No cost needed for this one, other than a tank of gas! Drive around the picturesque Bristol hills this winter and between the sparkling lakes as you drive along the barn quilt trail. Can you spot them all?
Harris Studios, prices vary: Popular local painter, Cindy Harris, is offering a diversity of her paintings and pieces just in time for the holidays! Shop her one-of-a-kind pieces, as well as our other premier art galleries this holiday season.
The Artful Fairy Creative Studios, Big DIY Gift Bag Giveaway: While shopping for your favorite creatives, you have until December 14 to enter the Big DIY Gift Bag Giveaway, valued at $150! Don't forget to shop craft kits for kids of all ages and adults who love getting creative too, including fairy gardens, ceramics, wood painting, and more.
What will you be getting for the holidays?
---
Other Festive FLX Gift Guides