Matt Meltzer of Thrillist.com can be credited with calling a spade, "a spade." His recent Thrillist.com article, titled Most Underrated Place in Each State, cites the Finger Lakes region as New York's most underrated place. Being a Finger Lakes native, I can agree that Matt was on target with his article, which pointed out the Finger Lakes deserves more recognition for wines, cheeses, fall foliage, boating, fishing and more. All my life, I've been one to root for the underdog - and this positioning as "an underrated region" brings out the fight in me! @mmeltrez article made me think.
Of course wine and lake activities are the most obvious things for which the FLX (that's what you see on bumper stickers around here) is underrated. But, speaking as an insider, I started to wonder what is less obvious - and therefore even more underrated? So, in true Thrillist.com style, I am sharing my short list which I will call "Valerie's Most Underrated Experiences in the Finger Lakes."
Have your own ideas on what's underrated here? Pipe in and tell me!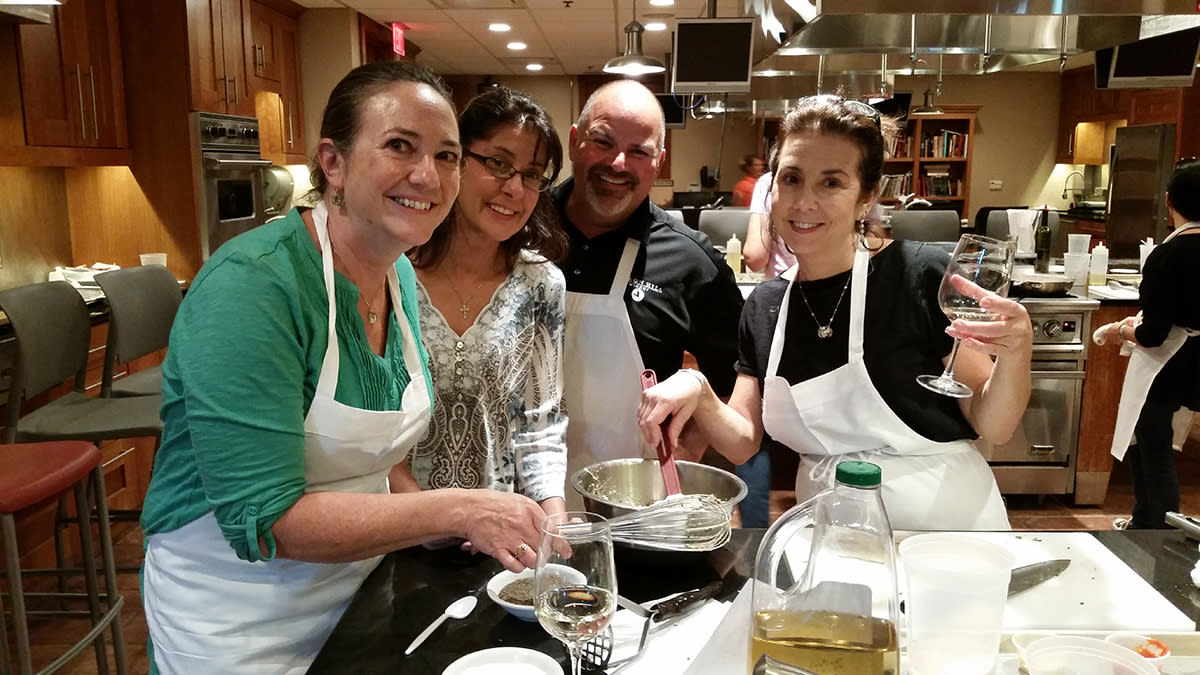 1. Stars in the sky. I walked out in the starlit sky this early morning and remembered my Long Island in-laws remarking about our gorgeous night sky. It's dark enough that you can truly admire the stars.
2. The rainbows - especially in the high hills or over the lakes. You never know when you're going to catch one here, and I think of that viral video from a few years back where the man was so passionate about "It's a double rainbow ... oh my, oh my!" Hey come to the Finger Lakes, it happens a lot.
3.  Outdoor adventure assets. I'll translate that to - Bristol Mountain Aerial Adventure, Roseland Wake Park, Cumming Nature Center and LAKES. The list also includes top-drawer golf courses such as Ravenwood Golf Club, and Bristol Mountain Aerial Adventure's Canopy Zipline Tour. Biking and hiking opportunities also abound in the Finger Lakes. Many cyclists, including me, have biked around all 11 Finger Lakes. You can make a hike as easy and relaxing as walking up the creek at Grime Glen Park or as challenging as the Bristol Hills Trail at Ontario County Park at Gannett Hill. 
4. Food! Especially our farm-to-table options, farmers markets, roadside stands that still work on the honor system. We specialize in veggies here and we're all the healthier for it! The epicenter of that movement? Well, it's a toss up, in my opinion - for growing, you have to hand it to the New York State Agricultural Experiment Station in Geneva and places like the Food Technology Park where innovation and science converge. And, for the consumer, the New York Wine and Culinary Center in Canandaigua where New York State sourced foods are its concept base. And, so many good restaurants, chefs, atmospheres. I can't name them all here, but one time a guest said to me, "If it weren't for all this green surrounding me and I feel like I could be in a New York City or Washington, D.C., restaurant right now."  Three cheers, I say, and don't underrate us and our food. It doesn't need to be foo-foo to be good!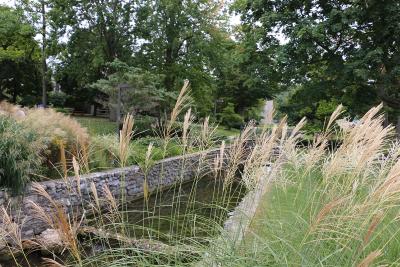 5. Fresh air, fresh water, refreshing spaces and places. You can find the pace here that you like. Looking for what I call a "cozy corner" to just think and listen to the soft water flowing - and know we have both quantity and quality in these areas. Wellness goes way back in the Finger Lakes. It's not just a trend here, it's a lifestyle in places like Clifton Springs, a village steeped in history, natural springs. My suggestion for anyone who visits Clifton Springs is to take a mineral bath at The Springs Integrative Medicine Center and Spa. It makes your bones feel warm.
6. The people. There's a certain upstate New York style that is underrated for sure. I'll sum that style up with three words: authentic, entrepreneurial, and nice. I didn't make that up folks. I can't tell you the number of times that the simple word "NICE" has been used to describe the interactions of our visitors with our industry folks as well as our neighbors on the street. We like having company. 
7. First class attractions that you can't get anywhere else. Why? Because anywhere else they'd be just displays, but these are set in their historical place and you are "there" where it happened. To name a few? Hill Cumorah, the place where the Mormon religion was founded. Ganondagan State Historic Site and the Seneca Art & Culture Center in Victor, the site of a 17th century Seneca village. The Ontario County Courthouse is the site of the Pickering Treaty (celebrated every November 11 - you may not know it but on this site, the treaty was signed and became the foundation for our future democracy). The Courthouse is also where Susan B. Anthony was tried for voting in the 1872 presidential election. The course of women's rights were changed here in the Finger Lakes.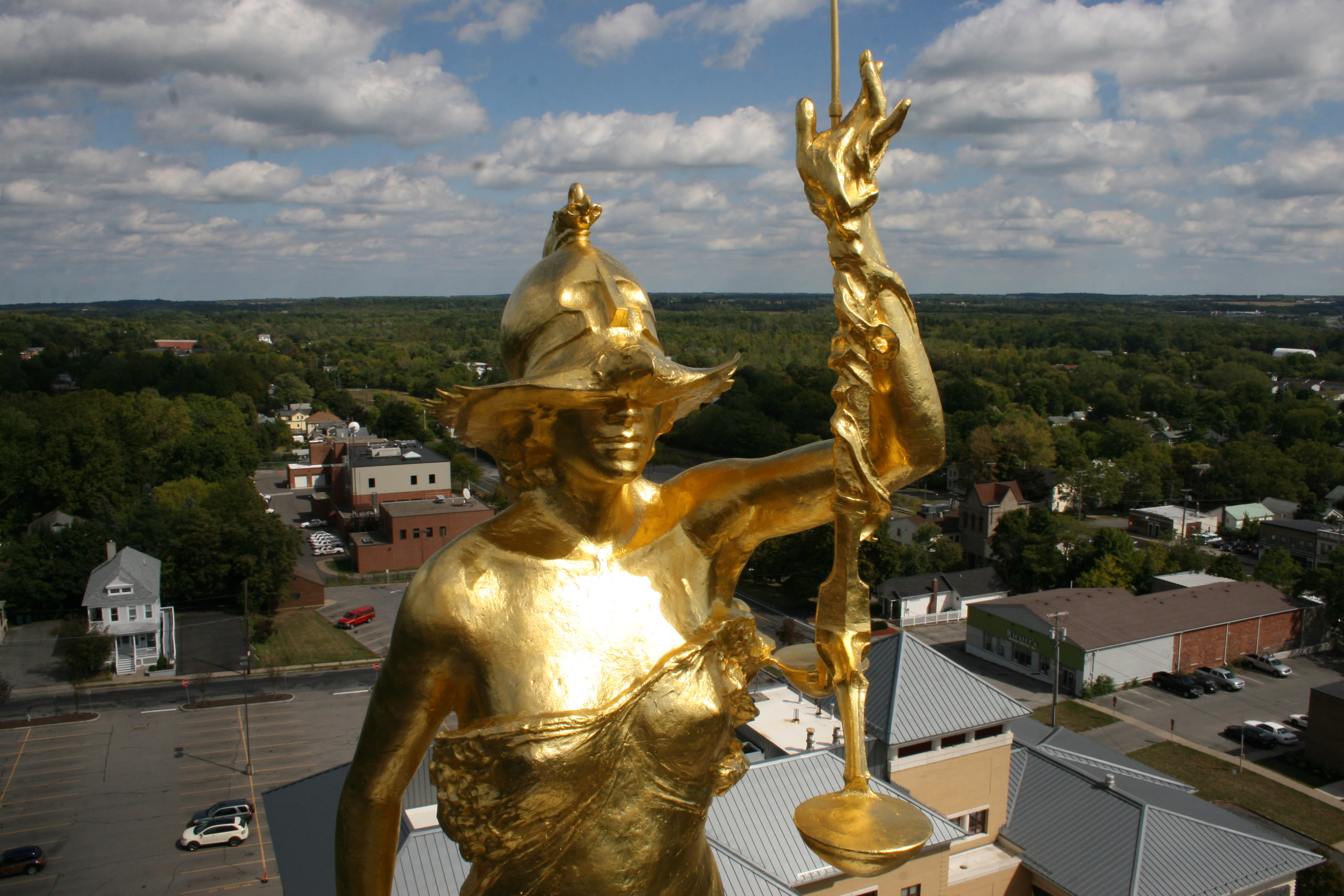 8. Craft beverages beyond the wine. I know this is a national trend, but the Finger Lakers may be one more step up because of all of our wine experience. You've just got to check out the ROC/FLX craft beverage trail and taste beyond the Rieslings!  Having said that, check out #9.
9. Wine beyond Riesling. There's a Rosé revolution going on here. Sure, taste our Rieslings, but don't you dare underrate our Rosés or Cabernet Francs, or our ice wines like Casa Larga's Stella Fiori Ice Wine, or Ports from Fox Run Vineyards or Belhurst Estate Winery or Ports of New York. I like wine, can you tell? And, I just get upset when everyone thinks they should be drinking California when they are in New York. Seriously folks, that's not cool - don't  undervalue your entrepreneurial taste buds here!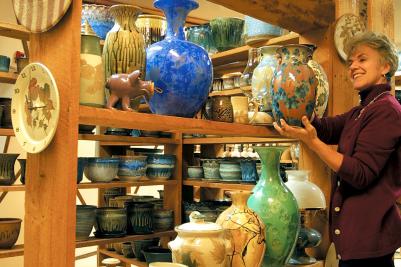 10. Our artists and creative spirit. O.K. so we don't have the Metropolitan Museum of Art or anything, but we sure have some amazing potters, like the Wizard of Clay or glass artists like those featured at Artizanns Gifts from the Finger Lakes, or jewelry makers such as those whose pieces are displayed at Earthly Possessions in Geneva. Oh, there is more, but if you come to this area and you don't find some sort of local art to take home and use or display or share or gift, then you are underrating your experience in the Finger Lakes.
I could go on, but I'll leave it at ten. Thanks Matt at Thrillist for getting me going. Thanks, readers for joining me as I ride the bandwagon for why New York's Finger Lakes are great and you should not be underestimated. 
P.S.  I forgot to mention that Sonnenberg Gardens was just featured in USAToday.com as a great place to take Mom on Mother's Day. And did I mention that Geneva was name an All America City? What about that call out for Belhurst Castle as one of the most romantic weekend getaways? You get my point. You have to come and experience it to believe it!