From Pidgey to Pikachu we've got 'em all in the Finger Lakes. Because of the mobile nature of Pokémon GO, the hit game from Niantic and The Pokémon Company, people of all ages are getting outdoors, moving and exploring. Here are some of our suggestions for family friendly places that are great for taking a tour, general hanging out, or learning something new, and also happen to be great for finding Pokémon. 
The City Pier remains one of Canandaigua's most visited combination Pokéstop and Gym locations. Players can be seen here throughout the day and often well into the night. It's a great place for finding water-type Pokémon and, for those who aspire to own a Gyarados, there are plenty of Magikarp. The best part about being at the City Pier is perhaps getting to enjoy being surrounded by the beautiful waters of Canandaigua Lake and if you've had enough Pokémon for the day (or your phone has no charge left and you're looking for something else to do) there are several great places within walking distance to grab a bite, like The Shore, MacGregor's, Nolan's or Macri's Deli. Or, if you feel inspired to spend more time by the water, stroll through Kershaw Park or rent a kayak or paddleboard from Canandaigua Sailboarding. The best part is that each of these locations is or is right near a Pokéstop!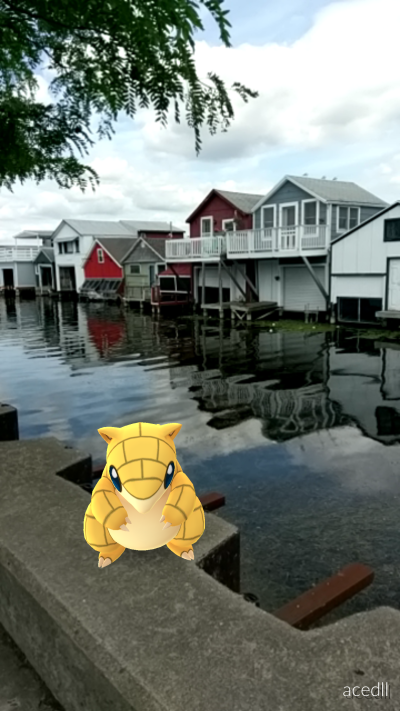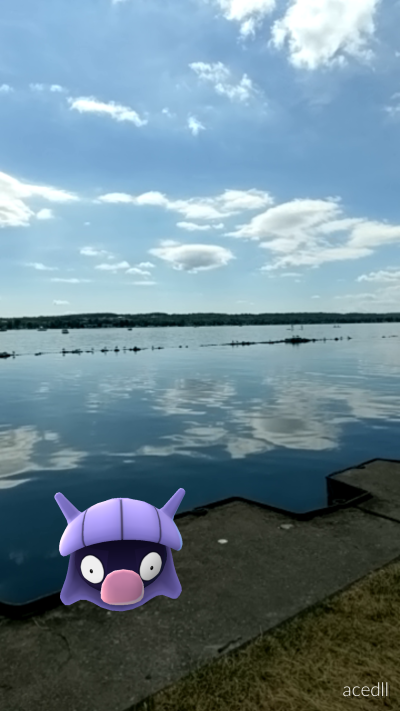 Here's a tasty stop that really can't be beat. Find Pokemon in grapevines, or apple tress, or any number of other fruits and veggies grown on the grounds of The New York Wine and Culinary Center. The "Taste of New York" Pokéstop is easily reachable at this location, although the bench presented in the photo has since been moved to another location. The NYW&CC aims to promote the achievements of New York States culinary and beverage industries. After you've caught a few Pokémon, head in to their tasting room and sample wine, beer, and spirits from all over New York State, see how they compare to Finger Lakes specialties. If you're feeling peckish while you're there, the Upstairs Bistro is serving up seasonal dishes made from at least 80% New York State ingredients and almost always local fare!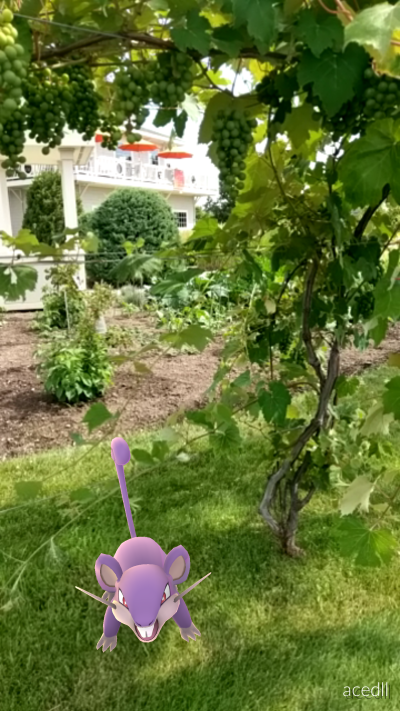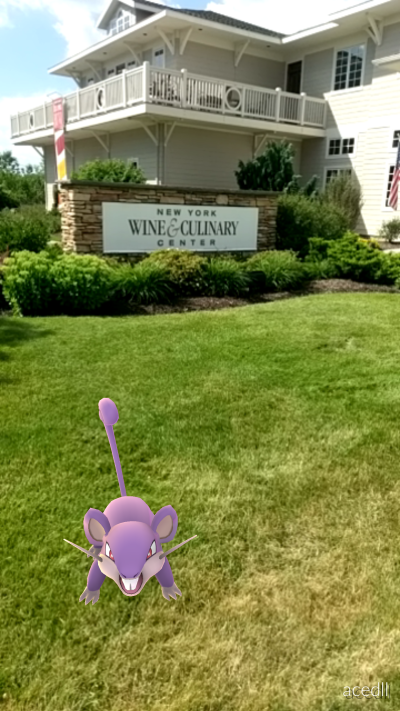 This is a great place for hunting a treasure and, apparently, great for hunting Pokémon too. Eastview Mall is home to six different Pokéstops and also contains two Gyms. With a square shape, diverse food court, and its very own charging station, you may never have to leave the mall (Until they close for the evening that is!) You can get all your shopping done while the kids are distracted or, if you're living the single life, see if anything nice catches your eye while you're catching those Pokémon (#Treatyoself!)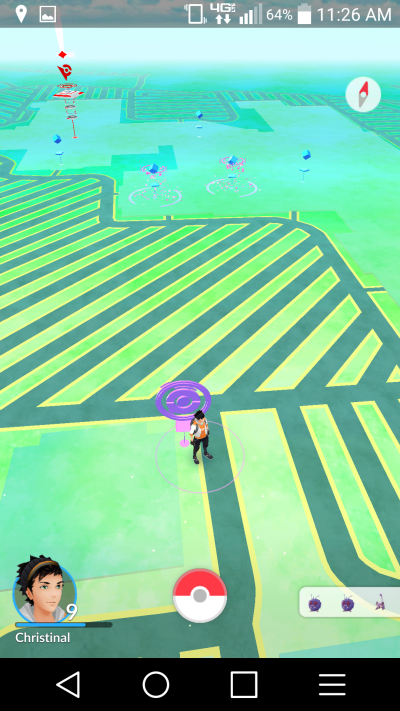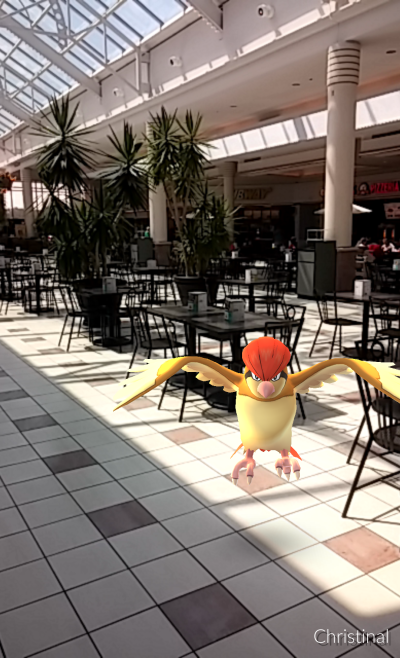 Ganondagan State Historic Site was once home to the largest Seneca village of the 17th century before the village was attacked and destroyed by French forces in 1687. Today Ganondagan is home to nature trails, a full scale replica Bark Longhouse, and the Seneca Art & Culture Center, a 17,300 Sq. ft. facility dedicated to telling the story (past, present, and future) of the Seneca people. Explore the nature trails to catch Pokémon, like this adorable Weedle pictured below, then visit the Seneca Art & Culture Center at Ganondagan to see what people were up to hundreds of years ago on the very trails you walked.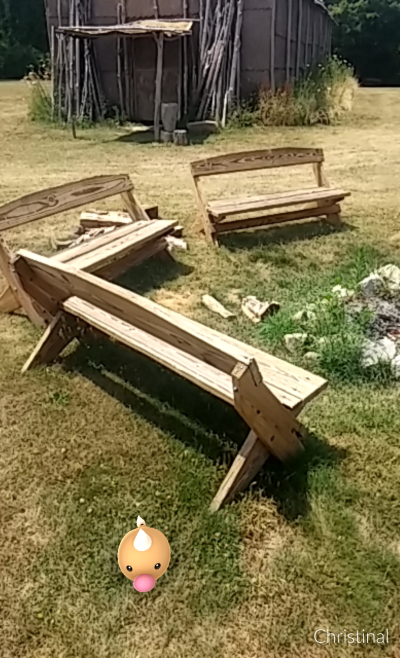 While we can't suggest just walking around the greens (it's very rude to disrupt golfer's games), this is a great spot for catching Pokémon when your buddy is taking forever to tee off or if you're attending an event at one of Ravenwood's lovely event spaces.  If you'd rather wait until after your game, hang out at the bar & grill and catch a Pokemon or two while enjoying your favorite beverage from Ravenwood's full bar. Just remember to drive safe. That includes no catching Pokémon and driving!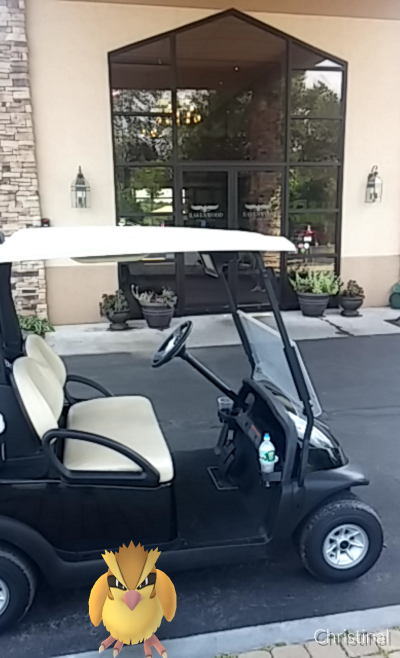 Bristol Mountain is your premier outdoor adventure destination in all seasons. Offering an Aerial Adventures course at the top of the mountain during warmer months, downhill skiing during the winter, and year-round zipline canopy tours, there's always adventure to be found at Bristol Mountain. Arriving early at the Aerial Adventures course? Take advantage of the situation and catch some of the Pokémon found around Bristol Mountain. Alternatively, if you're trying to stay cool on a hot summer day, Roseland Waterpark or Roseland Wakepark both offer great ways to beat the heat and maybe find a Pokémon or two! Not only that, but Roseland Waterpark doubles as a Pokéstop, so you can stock up on supplies!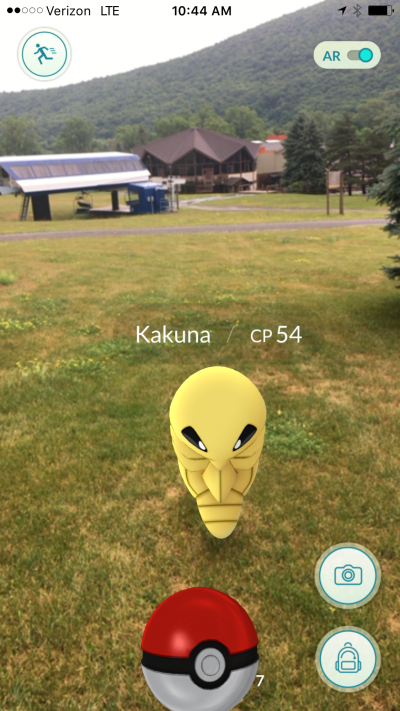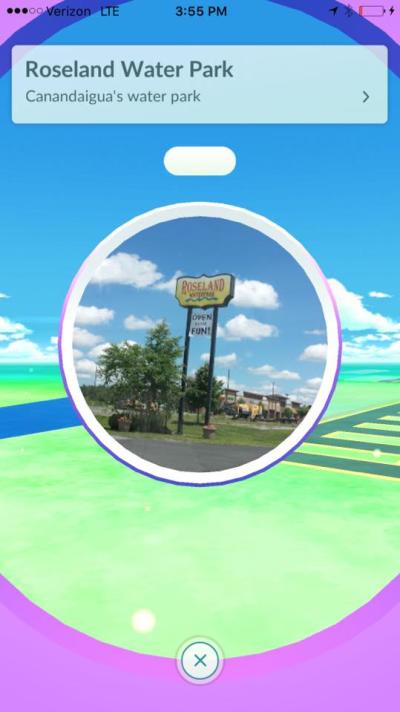 Sonnenberg is an absolutely beautiful destination to explore and a great place for taking photos of the beautiful mansion and gardens which are dutifully cared for by a team of dedicated volunteers. This a great location to catch some Pokémon but maybe even better for leaving the app running in your pocket to get some kilometers in and hatch those eggs, your eyes will be too distracted anyway by beautiful sites like this pond in the Japanese Gardens, one of ten different gardens found at Sonnenberg Mansion and Gardens State Historic Site.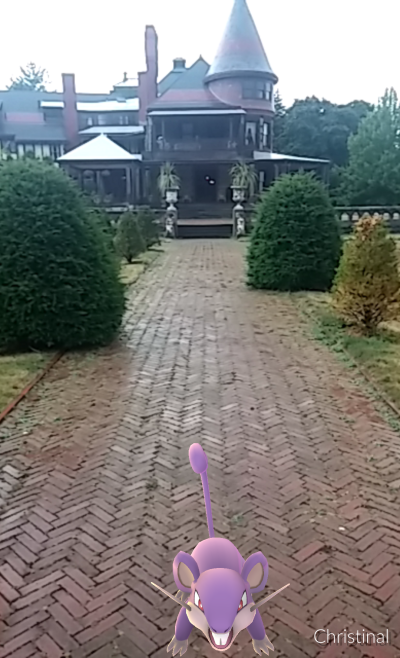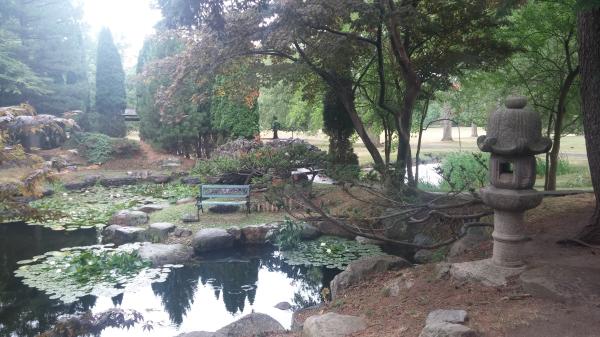 Pokémon have even been sighted at Finger Lakes Gaming and Racetrack, the premier destination for horse racing in the Finger Lakes. You can find them whether you're enjoying the live thoroughbred racing, trying your luck at video gaming machine, enjoying something tasty at the Vineyard Buffet, or sipping a cocktail at the Remedy bar. 
Have more suggestions on great Pokémon places? Let us know, or share a photo of your latest and greatest catch at info@visitfingerlakes.com or @VisitFingerLake, #FLXperience!