It's a party in the USA! Grab your friends and family, book a room with a lake view and celebrate our nation the Finger Lakes way. With fireworks, parades and even a carnival, there's no party like a FLX 4th of July party! 
Fireworks: The best thing about fireworks for the 4th in Ontario County is that there are fireworks the day before, as well! The communities of Honeoye, Farmington and Geneva all put on their fireworks celebration on July 3, while the lights over Canandaigua happen on the 4th of July. Honeoye even has a ring of fire before the fireworks. There are many great locations for viewing the fireworks, including parks, like Kershaw, and lake houses. While not everyone may have a house on the lake, there are a variety of lodging options with lake views, including B&Bs and hotels.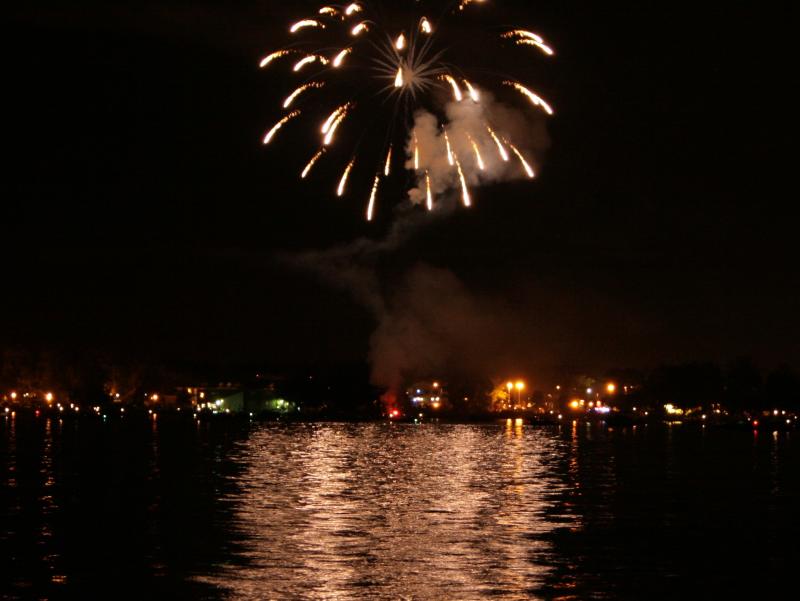 Food: One of the other most important things to an American holiday is the food. The smell of a cookout on a warm summer evening is something that never fails to bring back good memories of past celebrations. Our parks and lakefronts, like Deep Run Beach, Seneca Lake State Park, Onanda Beach & Park and Ontario County Park, have grills available for your 4th of July cookout needs. (Pro tip: They're also great for making s'mores!) Deep Run Beach, Onanda Beach & Park and Kershaw Park make great locations for viewing the Canandaigua fireworks, while Seneca Lake State Park offers a good view of the Geneva fireworks. 
These locations also make for great picnic spots after enjoying a swim in the beautiful lakes. Alternatively, if you just want to take a "holiday" from cooking, there are a number of restaurants that will fix up something grilled to perfection.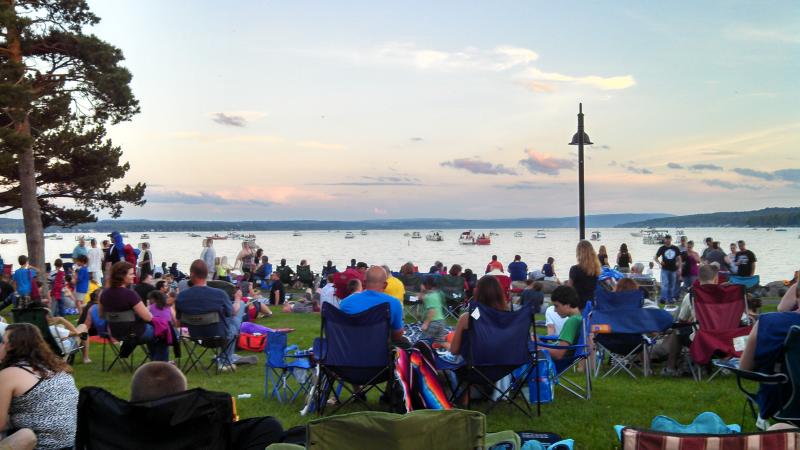 Fun: Looking to up your 4th of July game? Geneva puts on a carnival and fireworks show on July 3 for a nominal fee that includes the rides, as well as prime viewing for the fireworks over Seneca Lake. Sponsored by the American Legion, gates open at 6pm. There is also a parade that runs through downtown Canandaigua right on the 4th of July, complete with a community picnic at Kershaw Park afterward.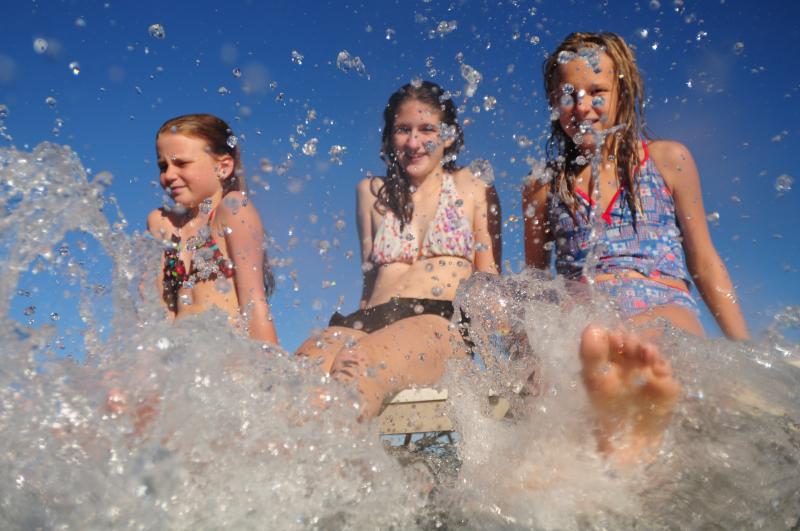 No matter your 4th of July style, you're sure to find a place in Ontario County to celebrate our country. We want to be a part of it! Tag us @VisitFLX on Instagram, and subscribe to our mailing list to stay at the front line of all Ontario County scoop!