Happy 100th Birthday to the City of Canandaigua

2013 is a big year for the City of Canandaigua. It's a happy 100 year mark from when the Village of Canandaigua became the City of Canandaigua.  Apparently, the 7,217 people who lived here in 1913 were heavily divided on the subject, but ultimately the vote passed and the City was New York's newest city.  100 years later and it's fun to be in the midst of the many celebrations which honor the past and highlight Canandaigua's zest for the future!  

100 years ago, the celebrations took to the street! This year, they'll be doing that – but also be widespread on the internet. Sure, 100 years ago, they had no idea about Facebook and Twitter and even blogging!  Makes you wonder what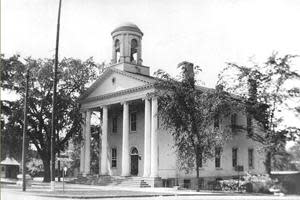 the next 100 will bring.  2013 … it's a year-long birthday party and we'll be listing a lot of Canandaigua's special activities on our website. They're hosting: historic walking tours, a place to put memoirs of special moments you've had in Canandaigua, a display at the historical society, and receptions at really cool places like Sonnenberg  Gardens and Mansion , Wood Library and Granger Homestead and the Ontario County Historical Society. One of the events that I know I'll be attending is the July 12th and 13th Walk in the Past – 1913 downtown.   I'm looking forward to connecting some of the old time black and white  images of Main Street Canandaigua and it's happenings during that walking history tour.  

Canandaigua is an elegant city of Victorian homes – a wide main street – a beautiful lake – and passionate people.  All of that is on show for its 100th birthday! I had the great
opportunity this year, during the repositioning of Lady Justice on top of the Ontario County Courthouse, to go up high and do a 360 degree visual scan of Canandaigua and it's an interesting view. It reinforces the heritage of this lakeside community and its roots as the center of Ontario County government.

There are lots of places you can keep up on the Centennial Celebration.  Join the Messenger Post Newspapers in their ongoing highlights of the City and the wonderful places in it.  Or, go right to the city website and click through to the Centennial Celebration.  

I get to come to the party almost every day this year as our tourism office is located in the City of Canandaigua – and I, along with the committee working on the 100th, hope you'll come too!  100 year birthdays? They are rather rare – make sure you join the party!