NYS Maple Weekends - March 21 & 22 and March 28 & 29!
Spring is in the air and that means the NYS Maple Weekends are here! Looking for the best place to exercise your taste buds? Well, you're in luck! Here is an Insider's guide to all of the "Maple" events happening in Ontario County. The action begins on Saturday, March 21 & Sunday, March 22 and continues Saturday, March 28 & Sunday, March 29.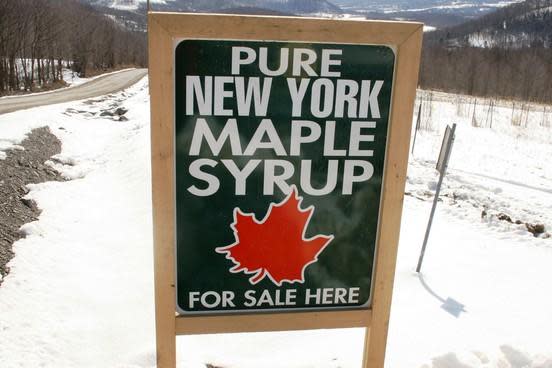 Fun Fact: Did you know that one Maple tree on average can produce 10 to 20 gallons of sap per tap? Wow, let's get sugaring! More fun facts can be found from our friends over at Maple Weekends. Now on to the sweet stuff!.
Wohlschlegel's Naples Maple Farm will be having pancake breakfasts from 8am-1pm, March 21-22 and 28-29.  After filling up on pancakes, take a guided tour of their sugarhouse and sugar bush, sample some delicious maple products, and check out the breath-taking view! 8064 Coates Road, Naples. (585) 775-7770.
Take a wagon ride into the woods, during Maple Weekend, at Day Brothers Dairy & Maple Farm to see the tubing and tank collection system.  The spa house will be open to see boiling on their wood-fired evaporator.  Sample some of the tasty maple syrup and cream they have available. 2292 County Road 6, Phelps. (315) 789-0883.
Schoff's Sugar Shack is a family operation that produces about 200 gallons of syrup a year.  During Maple Weekends, syrup, candy and gift bottles will be available along with free samples of various syrup grades. Reverse osmosis and bottling demonstrations will be conducted when sap and syrup is available. 1064 Willis Hill Road, Victor. (585) 924-3769.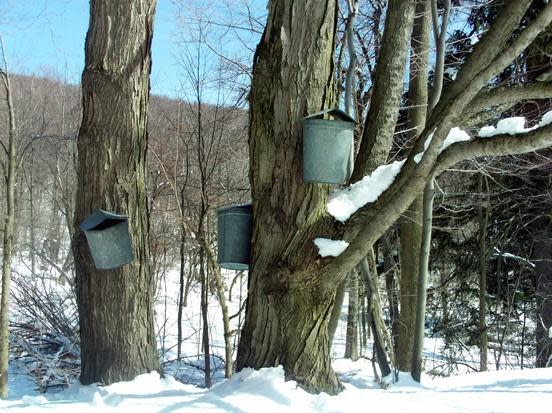 The Cumming Nature Center plays host to all things Maple! A springtime tradition for many Western New York families, maple sugaring explores the science and lore of maple syrup production with volunteer guides along the Pioneer Trail. Learn how a tree makes sap and discover the different processing techniques of Native Americans, early pioneers, and today's modern sugar bush managers. Highlights include a 100 percent pure maple syrup tasting in the sugarhouse and a pancake meal in the visitors center.
The programs and events include:
Sugaring demonstrations: 10am-2pm
Pancake meals: 9am-1pm. All meals include pure maple syrup and a choice of beverage.
Adult meal (5 pancakes + 2 sausages): $10; Adult RMSC members $9
Child meal (3 pancakes + 1 sausage): $8; Child RMSC members $7
For more information, visit Cumming Nature Center or call (585) 374-6160. 6472 Gulick Road, Naples.
No matter if you make it to one sugar house or all of them, there is a sugary treat in store for everyone! Have the need for more sugar? Visit www.nysmaple.com for more tasty events throughout New York State for the whole family.
Show us how you "Maple" and post up those sweet photos on Instagram using the hashtag #FLXperience - let the maple sugaring commence!