Autumn is drawing to a close. Most of the leaves have fallen, along with the temperatures, though there are the stubborn few still clinging to their branches, unwilling to move on to winter. Here in Ontario County in the Finger Lakes, the first snow has come and gone. But before we move on to winter, there's still more to celebrate this fall.
So with Thanksgiving just a few days away, as we stop for a moment to take stock of what's most important in life, like time with family and friends... and pie, I thought I'd share what our staff is most excited to make or bring to their Thanksgiving table.
For Christen: Two years ago, I bought my first-ever iron skillet–and wow, did it open a whole new world of cooking for me! I was making all kinds of new dishes in that baby! Skillet fried corn, tons of vegetable side dishes, and I was googling "iron skillet dessert" like crazy. I loved it! So each year when Thanksgiving rolls around, my go-to recipe is definitely something skillet-fied. Two years ago, I was the hit of the holiday with The Pioneer Woman's whiskey-glazed carrots. Don't worry, the Jack Daniel's burns off, so only the flavor is left behind. Even my three finicky nephews gobbled that side down. Last year, I pulled out the ol'e iron skillet again and made a "sweet and buttery cornbread" that was simply amazing. So amazing that I had to make two batches–one for the big feast–and one to savor at home. What's on the menu for this year? I'm still not sure, but I do know I'll be pulling out my trusty iron friend and getting it ready for another fantastic round of something special!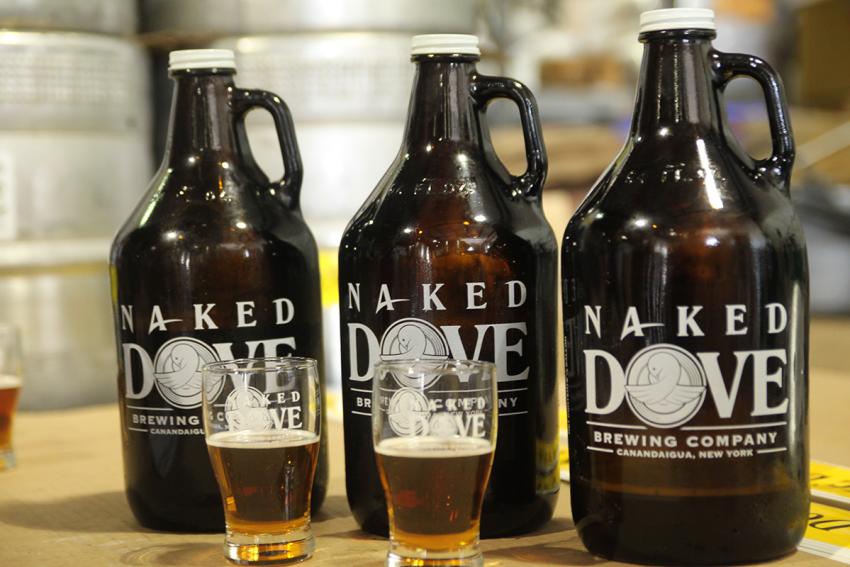 For David: During the holidays my family looks to me to provide the beverages. I love craft beer, and I'm so excited that the Finger Lakes has such a thriving scene! I knew it would just be a matter of time before something like the ROC/FLX Craft Beverage Trail would be a thing. So this year I'm providing my family with Naked Dove Nice & Naughty Christmas Ale. I know, it's not Christmas, but it's one of my favorite seasonal beers and sharing what I love with my family is what the holiday is all about, isn't it?
For Valerie: I'm the ultimate fill-in queen! Each year, we do a huge Thanksgiving meal at my parents' house, where everyone who's in town (or has come to town) gathers with their specialty for dinner. There are the standards: my mother's sticky buns that we have to hide from everyone, my brother Mark, who usually supplies the deviled eggs. I look to see what's missing–and then make something wonderful to fill the void. This year my focus will be on two of the Three Sisters–beans and corn. I'm not quite sure how I'll be making them, but know I'll be paying tribute to the Haudenosaunee people with my contribution!
For Carol: This year my family is trying something new, and possibly starting a new tradition–Wegmans will be catering our Thanksgiving dinner! We all have such busy schedules, and my mother is moving, but the family is still getting together, so it just made so much sense. Wegmans' prepared meals are always so delicious, and I'm positive this won't be any different. The one thing I will be bringing though, is gluten-free stuffing. Ooh, I love stuffing. It's my favorite part of the meal, so no matter how busy I am this year, there will be time for stuffing!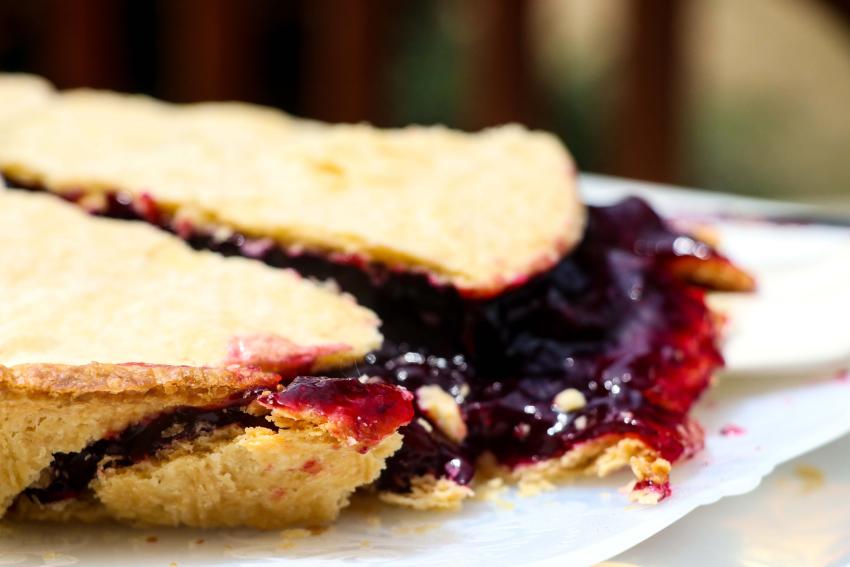 For Taylor: My favorite part of Thanksgiving is the pie. And every year, my family has some sort of berry pie, which we rotate responsibility for, and this year happens to be my year to "make" the pie. So I'm going with a tried-and-true-delicious-grape pie. I love grape pie I haven't decided where I'll be getting it from yet–Cheshire Farms Creamery makes a fantastic grape pie. But Monica's Pies is what started it all. These are tough decisions ahead... maybe I'll just get one from each.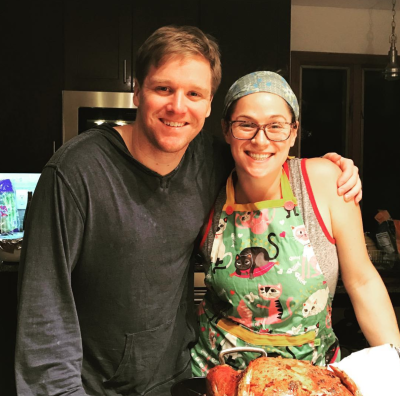 For Me: This year, my husband, Andrew and I are hosting the second annual Harvest Feast for my side of our family. (Over there is a photo of us last year!) But ever since I was a little girl, you'd find me in the kitchen helping my mom cook up everything for our family's dinner. I love to cook and bake, and this year will be no different. So we'll have my family's standard dishes: cornbread stuffing, my grandmother's secret sweet potatoes, and on it goes. But what I'm most excited for is baking my apple pie. One year, I decided I didn't want to bake one and we neared a riot! I'll also bake some sort of chocolate dessert that I haven't decided on yet, but I did stumble upon a vegan-chocolate-chip vanilla cheesecake that might have to be included.
No matter how you're celebrating, or what you're cooking, baking, bringing, or drinking, all of us at Finger Lakes Visitors Connection wish you and yours a wonderful Thanksgiving, filled with laughter, family, friends, and excellent local eats!
And if you don't want to miss fun content like this, make sure you sign up for our newsletter! We compile the latest and greatest of what's happening in Ontario County and deliver it right to your inbox so you won't miss a thing.