It can be hard to choose a place to eat even on a regular day, but Valentine's Day presents a special challenge for diners. Which restaurants have that ideal combination of ambience, great service and exceptional food that's sure to impress your date? Luckily, the Finger Lakes has no shortage of outstanding restaurants that can make any romantic rendezvous a success. We've rounded up eight of our favorites from around the Finger Lakes in Ontario County, ranging in style, price and cuisine. So no matter where you are, there's a great plate waiting for you!
Remember: Valentine's Day is typically one of the busiest days of the year for many restaurants. If your chosen spot takes reservations, make them soon!
For a Casual Meal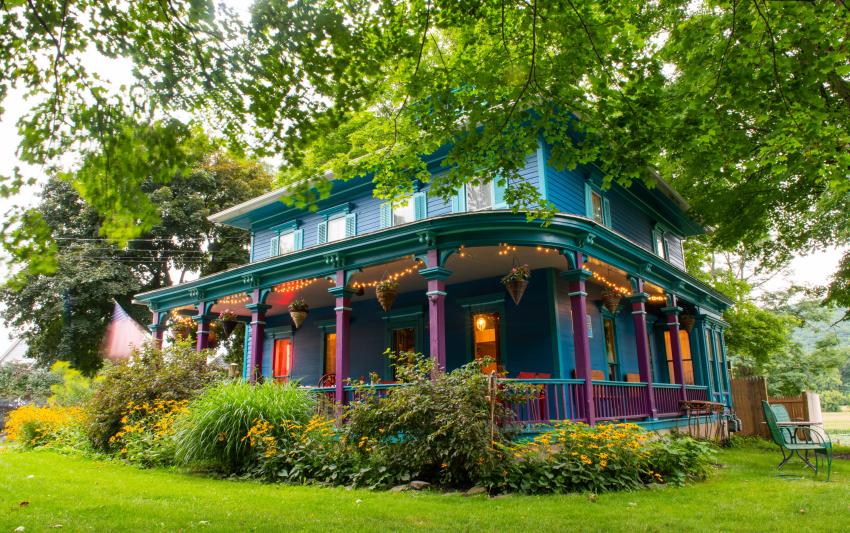 Roots Café—Naples, NY
With its eye-catching bright-blue paint job, Roots Café stands out on even the dreariest February day. The snug, rustic interior makes for a homey environment in which to enjoy breakfast, lunch or dinner with your date. Roots places an emphasis on locally sourced ingredients, so expect to see plenty of local meats, cheeses, produce, desserts, wines and beers the menu. The menu at Roots is constantly changing with the seasons, so be sure to check their Facebook page for the latest specials.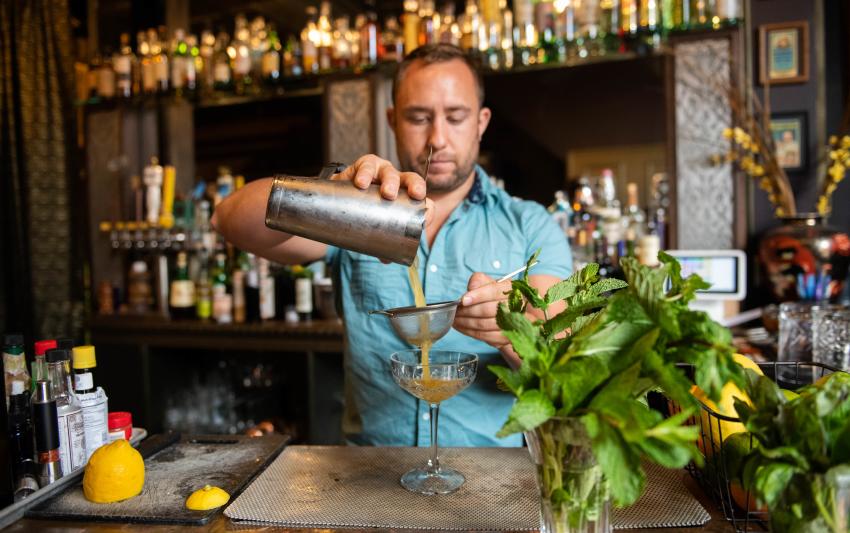 The Linden Social Club—Geneva, NY
If happy hour and nibbles is more your scene, pull up a stool to the copper-topped bar at The Linden Social Club, a cocktail bar in the heart of downtown Geneva. Styled after a 1920s speakeasy, The Linden is a sophisticated yet relaxed backdrop for lingering over craft cocktails and good conversation with your Valentine. You can't go wrong with the Linden G&T, which features the bar's house-made tonic. Dreaming of warmer climes? A few sips of the Del Sol, which features mezcal and jalapeño, should warm you right up. Don't skip the light bites from the kitchen; the Mexican-inspired menu includes guacamole, tostadas and chargrilled sweet corn.
On the Formal Side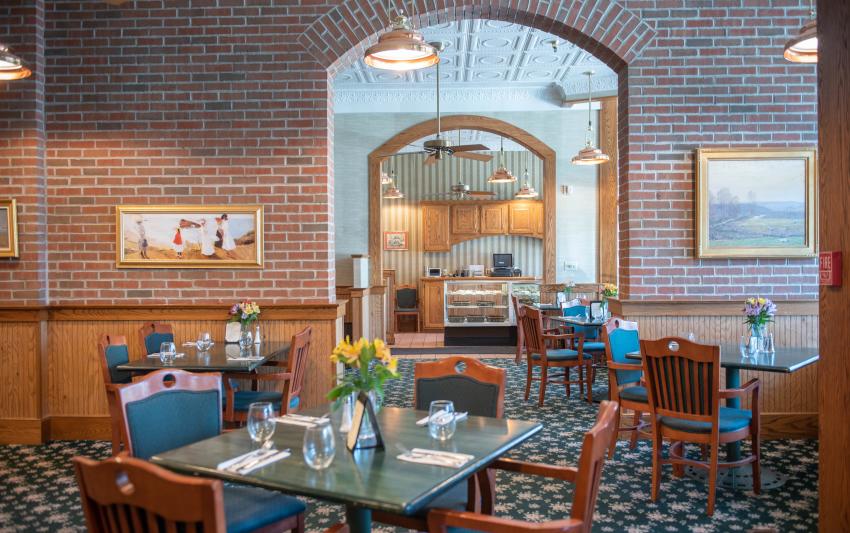 Warfield's Restaurant, Lounge and Bakery—Clifton Springs, NY
Housed in a stately brick building that dates back to 1871, Warfield's is sure to impress your dinner date with its elegant white tablecloth setting. Tuck into European classics, like Sicilian calamari, roasted duck breast and filet mignon, and don't forget to take advantage of Warfield's superior wine list. The restaurant is hotspot for events and special occasions, so be sure to book your reservation sooner rather than later.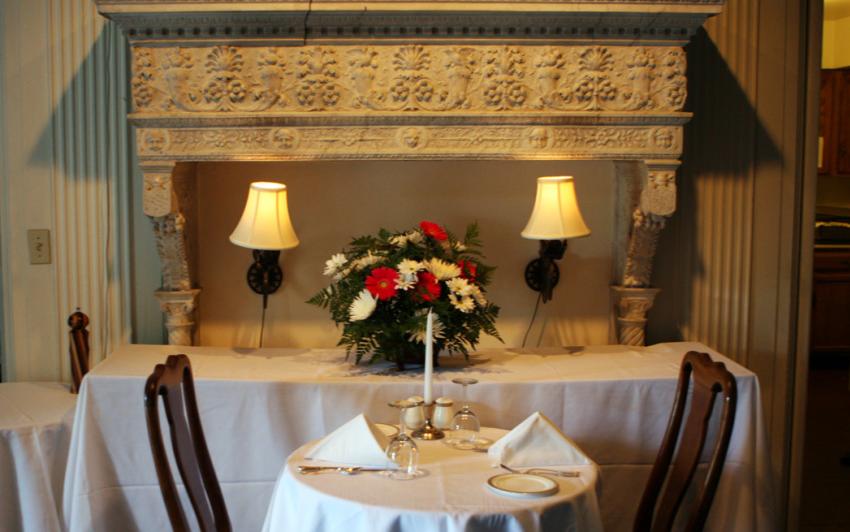 Geneva on the Lake's Lancellotti Dining Room & Parlor Bar—Geneva, NY
Located inside the luxurious Geneva on the Lake resort, Lancelloti Dining Room offers the kind of classic elegance that comes to mind when you envision a romantic dinner date for two. With live music, warm candlelight and spectacular views of Seneca Lake, Lancelloti sets the scene for a Valentine's Day to remember. The menu makes ample use of the region's local fruits, vegetables, cheeses and, of course, wines. Take advantage of the restaurant's three-course "Taste the Finger Lakes" dinner menu, which pairs three local wines with your appetizer, entrée and dessert courses. Make reservations by phone or online at opentable.com.
For Wine and Beer Lovers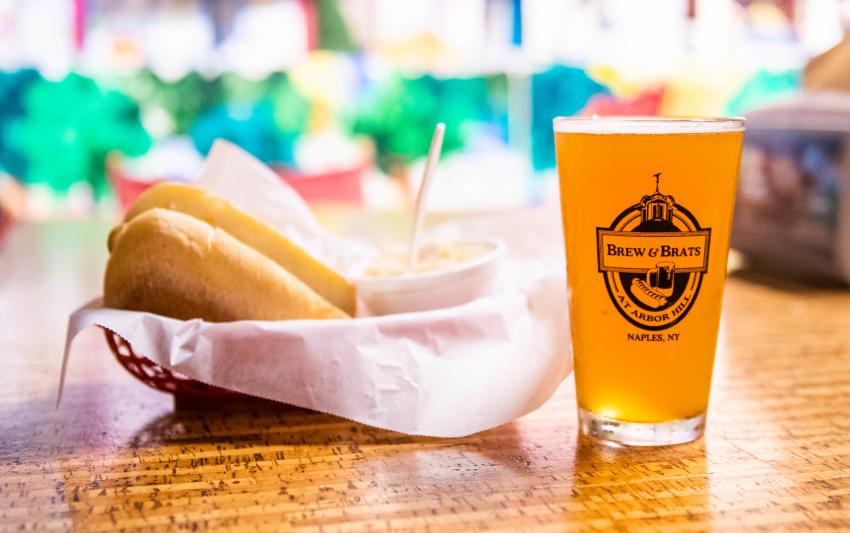 Brew & Brats at Arbor Hill—Naples, NY
This cozy gem is tucked away next to Arbor Hill Winery three miles south of Bristol Mountain Ski Resort. Open just three days a week (Friday-Sunday), Brew & Brats is true to its name. Choose from four local beers and six local sausages, sourced from Artisan Meats in nearby Canandaigua. Don't forget the sides—the Winemaster's Sauerkraut and German potato salad round out a hearty winter meal. Brew & Brats is worth a return visit in summer, when you can dine outdoors under the restaurant's tents.
New York Kitchen—Canandaigua, NY
For a hands-on Valentine's Day experience, sign up with your sweetheart for a cooking class at New York Kitchen. Led by professional chef instructors in the facility's impressive teaching kitchen, classes at NYK range from knife skills to whiskey tasting to sushi rolling. Don't miss the wine and chocolate pairing at New York Kitchen this Valentine's Day—get your tickets before it sells out! After class, enjoy dinner at the restaurant or sample a flight of New York State wine, beer or spirits in the Tasting Room.
For International Appetites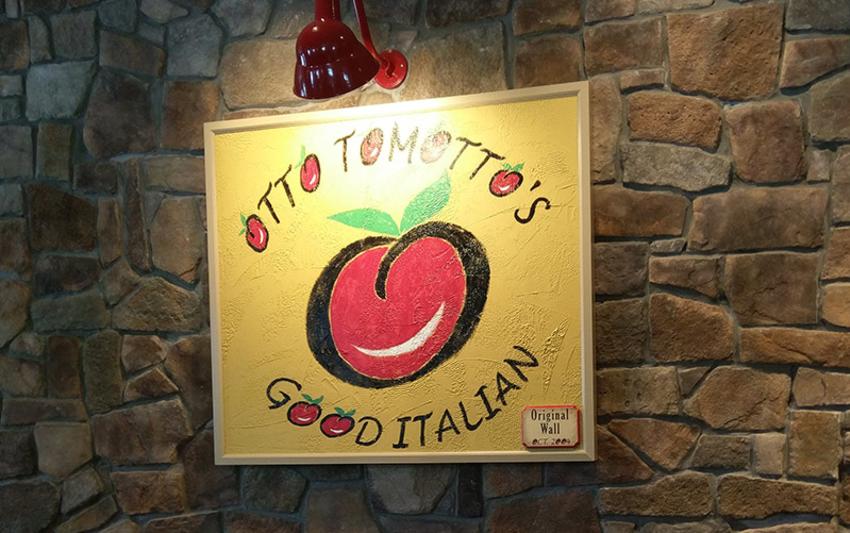 On Valentine's Day, you can't go wrong with Italian. Otto Tomotto's, a casual spot off Route 96, combines an ample menu of classics like risotto and pasta puttanesca with creative specials like Otto Chips, which the restaurant compares to "Italian nachos." Make sure you save room for Otto Tomotto's tubolare: Italian bread is deep-fried, tossed with cinnamon and sugar, and stuffed with a variety of buttercream flavors for a truly decadent experience.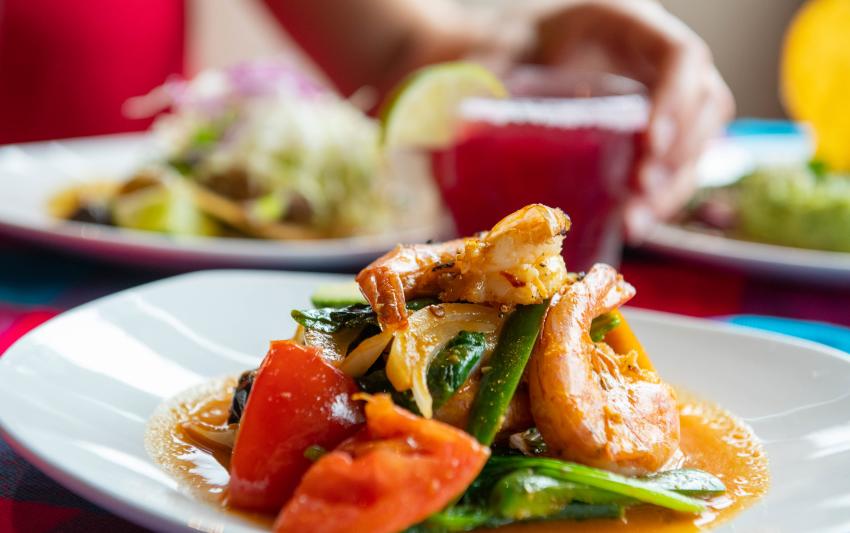 You might not expect to find authentic Mexican food in the heart of historic downtown Canandaigua, but Rio Tomatlan is the real deal. Decorated with colorful wall murals and bright tablecloths, this vibrant find combines locally grown ingredients with spices, recipes and techniques imported straight from Mexico. Clink glasses with your valentine at the tequila bar and dive into Rio Tomatlan's menu of tacos, flautas, sopes, enchiladas, quesadillas and so much more. Trouble deciding? Try one of the varidados (variations) and choose a combination of preparations all on one plate.