2017 Votes and Vintages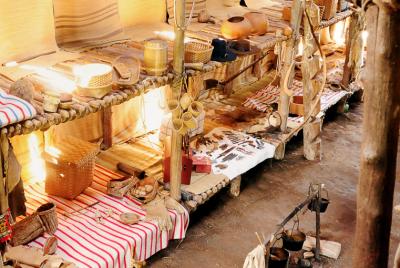 Celebrating the 100th Anniversary of women's right to vote in NYS, and a few of our favorite vintages too.

Itinerary Length: 3 Days
Jump to:
---
Day One:
 
1:30 pm - Mid-afternoon arrival into the greater Finger Lakes Region Visit The National Susan B. Anthony Museum & House in Rochester for a docent lead tour of where the famous suffragette and activist lived and worked for women's and human rights for more than 40 years.  After visiting the house, take a short walk to the neighborhood park for a photo op with the life-size statue of Susan B. Anthony and Frederick Douglas playing checkers.
The National Susan B. Anthony Museum & House
17 Madison Street, Rochester NY 14608
585-235-6124 or 585-279-7490
susanb.org
Suggested Duration: 1.5 hours
3:30 pm - Visit Ganondagan State Historic Site / Seneca Art & Culture Center, site of a Native American community that was a flourishing, vibrant center for the Seneca people.  You may be surprised to learn that the Seneca's matriarchal society helped inspired and eventually lead to a woman's right to vote. 

Ganondagan State Historic Site
7000 County Road 41
Victor, NY 14564
585 924-5848
ganondagan.org/Visit/Groups-Guided-Tours
Suggested Duration: 1.5 hours
OPTION:  Dependent on your arrival time into the area or your preference –

Visit the 1816 Quaker Meeting House Museum, a national crucible for major reform movements in the nineteenth century. Symbolically as well as geographically, it stood at the crossroads of activism for African American rights, women's rights, and Native American rights. Part of the National Park Services' Underground Railroad Network to Freedom, this museum has a stamp for National Park Service passports
1816 Quaker Meeting House
187 County Road 8
Farmington, NY 14425
farmingtonmeetinghouse.org
Experienced Group Friendly Hotels in Canandaigua or Geneva await for your overnight stay and several local restaurants offer creative and tasty menus and dinner.
Click to group friendly accommodations
Click to group friendly restaurants
---
Day Two:
9:00 am - Travel to nearby Seneca Falls and the Women's Rights National Historic Park for a guided tour that will include several historic venues that made the first Women's Rights Convention possible, from the home of organizer Elizabeth Cady Stanton to the site of the Wesleyan Chapel where the convention took place in 1848.

Seneca Falls and the Women's Rights National Historic Park
136 Fall Street
Seneca Falls, NY 13148
(315) 568-0024
nps.gov/wori
Suggested Duration: 1.5 to 2 hours.
Several lunch options restaurants are located within a short driving distance
2:00 pm - Tour the National Women's Hall of Fame, where women from past and present are honored for their achievements and contributions to society, be it through the arts and sciences, education and government, humanities and philanthropy or business and sports.

National Women's Hall of Fame
76 Fall Street
Post Office Box 335
Seneca Falls, NY 13148
Phone (315) 568-8060
womenofthehall.org
Suggested Duration: 1.5 hours
Now that you drank in woman's history in the Finger Lakes, now is the time to drink up our fine vintages. Several wineries in the region are accessible for motorcoach groups and many offer dining options.
Wineries and Restaurant link here
---
Day Three 
9:00 am - Arrive into Auburn and the Harriet Tubman Home where you will hear the story of the renowned Underground Railroad leader and see the home where she lived for many years, returning to the South many times to help other slaves escape as she had done in 1849.
The Harriet Tubman Home, Inc.
180 South Street, Auburn, NY 13021
Telephone: (315) 252-2081
harriethouse.org
Suggested Duration: 1 hour
With over 100 wineries in the entire Finger Lakes Region, this is the ideal time to find one (or a few) for vintage tastings and even some local cuisine.