Motorcoach
Finger Lakes by bus? We have your group tour covered. We know what makes a great group tour – the itinerary, the people, the interesting one-of- a-kind locations, the people behind the scenes, along with amazing food and of course group friendly accommodations! The Finger Lakes Region will leave your group singing, "I Love NY."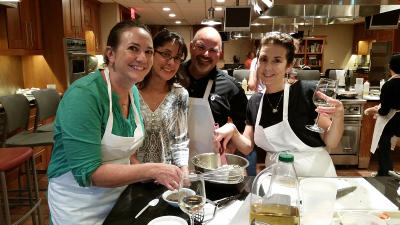 Geneva and Canandaigua offer perfect locations for hub and spoke tours. Tour all the Finger Lakes from these central cities and visit popular group attractions like the New York Kitchen boat cruises on Seneca Lake or Canandaigua Lake, Ganondagan's Native American Historic Site and the Seneca Art and Culture Center. Sonnenberg Gardens and Mansion is another group favorite. Of course on your visit to Finger Lakes wine country, you must include in your itinerary at least one of our world famous wineries and blooming breweries. The group tour bonus is that we're also just ½ hour from Rochester (home to the Eastman Museum of Photography and the Strong National Museum of Play), and just a little further down the road to the south is the Corning Museum of Glass and less than two hours to our west is Niagara Falls with all its group tour offerings to combine with ours. 
Student groups, affinity groups, incentive groups, corporate retreats, traditional adult and senior tours are all accommodated with our variety of attractions. For the young at heart and team builders there are outdoor adventure experiences like the Aerial Adventure Park and Zipline Canopy tours at Bristol Mountain. For foodies we can connect you with behind the scenes tours and meet the winemakers across the Finger Lakes.
Location, location, location is key. The roads are great in Ontario County with four New York State Thruway exits, scenic highways like Route 14 in Geneva connecting to Watkins Glen, or Rt. 15 leading people from Pennsylvania and the south to the heart of wine country. East to west, we are on the great highway network of Rt. 5 and 20 which crosses the whole country and we call it the Authentic American Road.
Let Ontario County in the Finger Lakes be your perfect location for your next group tour experience. Receptives, group leaders, and operators can take advantage of personalized tour planning services.
We are proud members of American Bus Association (ABA) and the Ontario Motorcoach Association (OMCA).