Finger Lakes Resorts
You deserve to be pampered, and at these Finger Lakes resorts where the only thing on the agenda is relaxation. Spend some quality time at these lakefront resorts and tucked-away retreats, whether you're looking to be on the move or slow down the pace.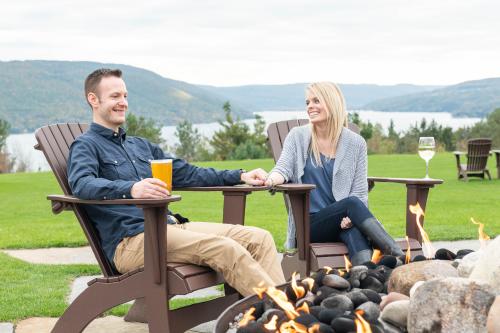 Stay at Bristol Harbour along Canandaigua Lake where the golf course is just outside your window and the views must be seen to be believed.
At Geneva On The Lake, you can stay in an Italian-style villa, complete with a fine-dining restaurant and elegant suites, without having to ever leave the country.
Live like royalty with a stay at Belhurst Castle, where you can choose-your-own-adventure between their three lodging options, two restaurants, spa and winery/craft beer tasting room.
And, coming in 2020, two new resort properties are jumping into the mix. Celebrate with us and come stay during the inaugural year for the Canandaigua Finger Lakes Resort and The Lake House on Canandaigua – both conveniently located on the northern shores of Canandaigua Lake.
Choose your date and your resort and let our world-class hospitality teams take care of the rest!