A Girls Getaway
Day 1
Your first stop involves some serious shopping. At Eastview Mall in Victor, take advantage of the 180-plus stores ranging from unique boutiques to department stores like Von Maur, Coach, Pottery Barn and Anthropologie.
After an exhilarating day of shopping make sure to stop by Bistro 11 before heading out of Victor for an exceptional culinary experience.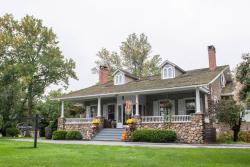 Stay the night at Canandaigua Cobblestone Cottage Bed & Breakfast, in Canandaigua - a first class place for your chick trip! This bed & breakfast offers gorgeous accommodations and delicious food, making it the perfect backdrop to create memories with your girls. It is also the perfect walking distance to downtown Canandaigua for your next day's adventures. 
Day 2
Wake up – its rejuvenating time! Stroll over to Park West Hair Design and Spa in Canandaigua for "the ultimate in relaxation and rejuvenation." Allow yourself to be pampered at the salon with hair care, waxing and nails or hit the spa for skin care treatments, microdermabrasion, body wraps and massages.
Make your way across the street to New York Kitchen where you can get hands-on in the kitchen during a cooking class taught by a professional chef! Yes, this will double for lunch as well.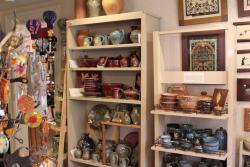 Now it's time to continue on the Canandaigua Wine Trail. Don't forget Inspire Moore Winery in Naples, about a 20-minute drive away. After a relaxing tasting, walk over to Artizann's Gifts from the Finger Lakes and pick up some jewelry or art made by a Finger Lakes artisan. There is no better way to remember your trip after you're home.
Before heading out of town have a delicious dinner at the homespun Roots Café. Take a look at the chalkboard and see where the food, wine and beer are all being sourced from – ya gotta love local!