Arts & Photo Trail in the Finger Lakes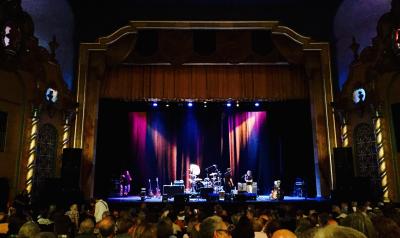 Fine art and fine photography are a worthy theme to shape a trip through the Finger Lakes, especially if you have your camera. Here are some destinations that will feed your hunger for fine art and craftsmanship.
The Davis Gallery at Houghton House is the exhibition space of the Department of Art and Architecture of Hobart and William Smith Colleges in Geneva. It is open to the public mid-August through mid-May.       
The Smith Opera House in downtown Geneva is a fine example of Romanesque architecture. It is recognized by the National Register of Historic Places. If you are lucky enough to catch a movie or concert inside, you'll enjoy the luxurious theater walls and ceiling that twinkle with stars.
In a small chapel tucked away in the former Clifton Springs sanitarium (now the Spa Apartments) is a rare mosaic by Louis Comfort Tiffany. It is a lovely place to meditate and reflect. The favrile glass mosaic is based on painting of the Last Supper by American artist Frederic Wilson.
The Ontario County Historical Society in Canandaigua offers changing exhibits on local history, from 19th century transportation and wedding traditions to needlework and a glimpse of back yards in 1858 Canandaigua.