Finger Lakes Picture Perfect Trail
New York's Finger Lakes is a perfect setting to practice your photography skills. In the era of selfie's and digital photography and Instagram and more, we want to make sure the FLX is part of your picture perfect life.
The photo spots outlined below are among the favorite of staff and visitors. The most favorite seems to be Carolabarb Park just north of Naples, NY. It overlooks beautiful Canandaigua Lake, and is ideal for sunrise, fog over the lake, or diminishing afternoon light on the sparkling boats in the distance.
Follow this trail and make sure you add your files to our #FLXperience.com site. (LINK) You never know when you'll be rewarded when your post catches our team's eye. Get on the trail and enjoy!
The Picture Perfect Trail
Geneva Row Houses - Geneva has an active historical society and much historic architecture.  Built in the 1800s, the Geneva row houses resemble the architecture of Boston and Georgetown.  Put on your walking shoes and enjoy the views as you cruise along Main Street with the lake across the street.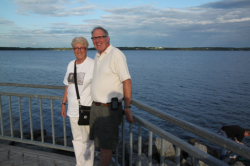 Geneva Long Pier - Long Pier in Geneva is one of our truly favorite places to take a picture! On your way out, enjoy  a spectacular view of Seneca Lake. On your way back, relish a panoramic view of Geneva's lakefront. You can drop in a fishing line, or catch the breeze off the lake. It's a great place to watch the weather travel up the lake, or take in a sunrise or sunset.
The Village of Clifton Springs – The Victorian era is alive in this historic village. Focus on the architecture or zoom in on the historical aspects of this beautiful village.
Canandaigua Boat Houses - With their rustic nature, the boat houses are an attraction for artists,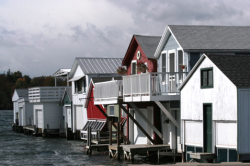 tourists, and photographers. They remain one of Canandaigua's strongest and most popular attractions for artists and photographers.
Harriet Hollister Spencer State Recreation Area – From a hilltop in this recreation area near Honeoye, there's a view that goes on for miles that includes rolling hills, Honeoye Lake, and on a clear day, the Rochester skyline.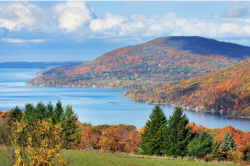 Carolabarb Park  - Sunrise and sunset. Fall foliage and falling snow. Summer sun and spring bloom. There simply isn't a bad time to pull out the camera and capture the beauty of the Finger Lakes!
The Picture Perfect Trail - Total time: 5 hours