Welcome!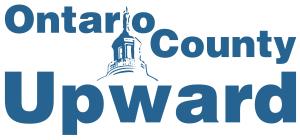 Ontario County is a vibrant community that offers activities for all ages. With stunning scenery, fun outdoor activities, beautiful parks, miles of trails, and a vibrant arts and culture community, you'll find lots to do in our region. Ontario County is known for its wine and culinary highlights, exceptional hiking and biking, skiing, and golf in our great outdoors, and of course, our family-friendly atmosphere.
It is my pleasure to introduce you to Ontario County Upward.  As I have shared with some of you during our conversations, we are looking for a way to keep our efforts on our Mission, Vision, Core Values and Core Behaviors alive in our organization.These efforts are all really about YOU!  And, I hope that we can assist each other in our plans and efforts to make it happen.
In keeping with our core value, the Stewardship of Natural, Economic, Cultural and Historical Resources, this resource was created in collaboration with Finger Lakes Visitors Connection to give County employees the opportunity to;
LEARN about the unique and diverse resources within our County
REFLECT on how we can be responsible stewards of these resources
ACT – Enjoy what these resources have to offer, volunteer
Enjoy!
Mary Krause, County Administrator
Thanks to glacial recession 10,000 years ago, Ontario County residents now live in a beautiful landscape of scenery, dotted with five of the 11 Finger Lakes including Hemlock, Canadice, Canandaigua, Honeoye, and Seneca Lake. In Ontario County you'll find camping, hiking, mountain biking trails, picnic facilities and breathtaking views. The pastoral landscape makes the county's rural network of roads ideal for cyclists.