Destination Travel Network (DTN)
Online Advertising Opportunities

Hey there partners!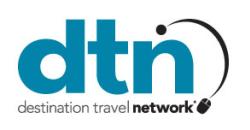 VisitFingerLakes.com is an exciting place "to be" in 2017! Why? Because last year we revamped our site and reached out to 148,000 website users and generated over 500,000 page views. We have a lot of eyeballs looking. And, now through a partnership with Destination Travel Network (DTN), your business has an opportunity to get in on this action.

We made the choice to partner with DTN (a division of Simpleview – the company who developed our awesome website!) because of their expertise in digital advertising for destinations and the tourism industry. This is a completely independent program from the Partnership Programs offered by Finger Lakes Visitors Connection, but an exciting opportunity for all of you. And if you're thinking it's not in your budget, not so fast! This sheet and the media kit highlight the opportunities for you and DTN will answer any questions you have about getting involved.

FLVC is operating in the destination big-leagues now and with our rankings on Google, you'll probably want to be there with us. We know we'd like to have you there too!
Resources: