Partnerships 2019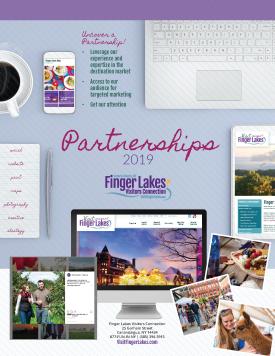 Why hello there, friend!

Through this partnership opportunity, you'll have the chance to take advantage of our relationships with vendors to make professional services more accessible to you. So, whether that means working together to plan, create, and promote content on your business, product, attraction, or accommodation to reach a wider audience with new, fresh content to share, or partnering with us to manage your online listing on a regular basis, we've put together a plan with you in mind.
Here's how FLVC's Partnership Program works:
1) Timing and How to Sign-up:
Our partnership program will have "open enrollment" for the next 2 years – so you can join at any time. Your partnership "year" is customized to match your needs.
Open Enrollment: January 2019 through December 2020. • Your partnership "year": You choose, but an example would be February 15, 2019 through February 14, 2020. (Happy Valentine's Day.)
Contract/Declaration of Intent: Get that contract to us and we'll start the two-week planning process.
2) Planning – The Two-Week Planning Process Begins:
It is important that we plan together before your contract year starts. First, we review your a la carte selections. Second, I receive your contract, and then we'll set up a meeting. 
Your goals articulated. We want to make sure that we understand your needs and goals so we can use our expertise to align them with our audiences. Now you have our attention! We'll work to plan your content and marketing calendar together
3) Let the Partnership Begin!
Below you'll find an a la carte menu to provide you opportunities to take advantage of our marketing specialties and relationships.
Do you have any questions?
Give Melissa a call at 585-394-3915 with any questions. We look forward to partnering with you!