Landmarks and historic sites in Ontario County and the Finger Lakes
The Finger Lakes is not Washington, DC nor San Francisco, CA, but we still have some really interesting landmarks. Some are quirky - like the first bee sting death in New York State historic marker - while others offer unparalleled scenic vistas.
There are many historic firsts here, particularly with our Native American history and Ontario County's position as the "Mother of Counties." Many of our buildings are on the National Historic Register. Check out these listings to follow your passions.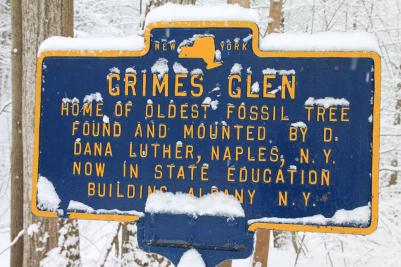 This list provides a glimpse at some of those key spots, but we hope that the locals will pipe-in on this website page and share what else they think we should add. Visitors and locals -take a selfie with one of our landmarks and add it to our collection of great places to visit on the #FLXperience Instagram feed. 
One final note everyone - while these are landmarks, they aren't all public places, so tread lightly, respectfully and of course, safely, when you reach these quiet treasures of Ontario County's Finger Lakes.