Live Music Venues, Performing Arts & Nightlife
Visual arts, performing arts, literary arts, and culinary arts – the Finger Lakes area is inspiring for artists of all kinds. The beauty of the FLX region inspires artists with a plethora of talents: painters, potters, sculptors, photographers, weavers, quilters. There's a lot of inspiration for the "Creative Class."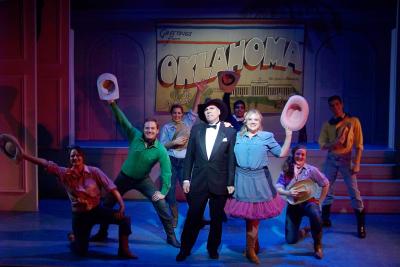 Oh, you're looking for entertainment? Not a problem. From local to world-class talent, we have that covered, too. If live theater, concerts and shows with well-known and up-and-coming performers are what you crave, your appetite will be satisfied here. CMAC, (the Performing Arts Center at Finger Lakes Community College,) the Smith Opera House and Bristol Valley Theater boast event lists that cater to everyone's taste.
With two colleges in Ontario County, there are frequent talks, performances and lectures that are open to the public.
If you're in search for nightlife Geneva's downtown is an up-and-coming district with wine bar, brewpub, and hipster restaurants.
Feeling lucky? Place a bet at Finger Lakes Gaming & Racetrack. Want to learn some new tricks in the kitchen? Take a hands-on cooking classes at the New York Kitchen.
What are you waiting for? The Finger Lakes is ready to entertain you.