Art Galleries & Exhibits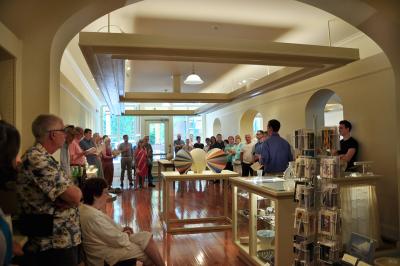 What type of art is your type of art?
In the Finger Lakes you can find your style and make your own trail of art.
You can be a favorite back home by taking home a souvenir of a Finger Lakes scenic or consider your art creation of the culinary type to be the best memory making experience of your trip here.

Stop and look around while you're in the Finger Lakes. You'll admire the architectural diversity of our area. And, make sure you take the chance to go to an event that features our local artists and craftsmen. Sometimes, you can even find them working "en plein air".  Our whole area is an open canvas, which is why you might run into a Plein Air artist or two. 
Looking to combine art with a scenic drive? Look no further than the Finger Lakes Barn Quilt Trail, a series of quilt squares located on barns around the Finger Lakes region. 

Get out and enjoy the full Finger Lakes artistic experience today!