Hands-on classes and educational opportunities in the Finger Lakes 
Sure, we get that vacation is downtime, but that doesn't mean you can't learn something and have a ton of fun while you're doing it. Make your visit memorable by taking away a new skill or new knowledge. The Finger Lakes offers a variety of hands-on and educational opportunities for you. Our historical societies are great providers of learning opportunities. Visit our events calendar to see what educational opportunities are coming up.
Foodies and those interested in the culinary delights will find plenty of opportunities to learn and enjoy the tastes of the region at the New York Kitchen. Learn from the best chefs who are eager to share their expertise with you so that you can go home and create masterpieces in the kitchen as well.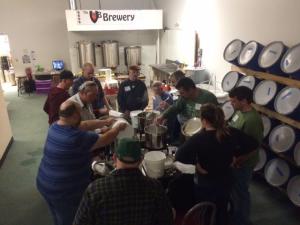 Finger Lakes is wine country, but the craft brewery business is burgeoning, too. Don't miss out on the opportunities to learn about wine and beer making from the region's experts. The VB Brewery in Victor and the New York Kitchen are only two of the locales where you can get hands-on experience so you can leave and "do this at home". 
Oh, you're looking for intellectual stimulation? You can't miss with the George M. Ewing Canandaigua Forum lecture series at Finger Lakes Community College. Topics vary from environmental, economic and social issues to pop culture interests. This limited series is offered during the fall and winter. Of course, Hobart and William Smith Colleges and the Finger Lakes institute in Geneva have educational programs from their many specialty degree programs.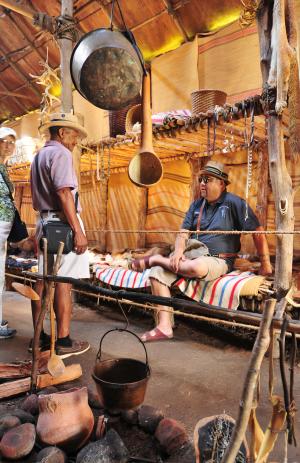 The rich Native American history in the Finger Lakes is showcased at the Seneca Art and Culture Center at Ganondagan but it's also where you can try your hand at traditional crafts. Workshops on corn husk doll and wampum making are just two of the activities that will keep your hands and mind busy. (See their website for the ever-changing opportunities). The Iroquois White Corn Project offers volunteer opportunities to locals and visitors that only require a few hours of your time but will leave you with a lasting impression.
The Finger Lakes area is inspiring, so let your artsy side take advantage of it. Color your world with art classes offered by Pat Rini Rohrer Gallery and Main Street Arts in Clifton. The Fuzzy Bunny is both a store and a classroom with a diverse range of classes, from the fiber arts to stained glass. Spinning wheels, yarn swifts, ball winders, and paper cutters are just a few of the pieces of equipment you can use during your visit.

Go ahead - make your brain hurt in a good way. Jump-in to something new in the Finger Lakes.