Local Shops & Spas in the Finger Lakes
You can shop 'til you drop in the Finger Lakes and when you do, there's a great spa and salon just waiting to "pick you up!"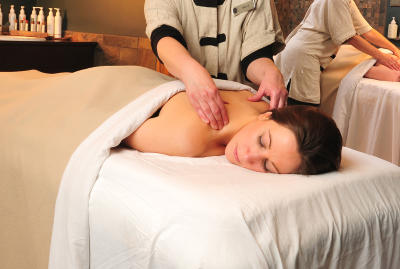 You'll find charming village shops with unique gifts including handmade jewelry, arts and crafts from local artisans and classic men's and women's apparel. You can head to the mall for some more traditional shopping. Eastview Mall, one of the largest malls in New York State, boasts more than 180 great stores, many unique to our region.
What is our area known for? Wegmans Food Markets. Yes, we and our visitors love this award-winning  grocery store that gives many visitors a serious case of supermarket envy.
Ever had a piece of grape pie? It is a Finger Lakes culinary icon. Search our locally made section  for other great treats that are unique to our area!

Girlfriends, when your shopping day is done, it will be time to pamper yourself with a massage, facial or manicure at one of our local spas. Check-in to the Isabella Spa at the historic Belhurst Castle offering a relaxing atmosphere and overlooking beautiful Seneca Lake.  There are more options for you - so make a circuit of checking out our spas. You never know when you deserve a relaxing day and we'll help make the excuses for you!