Kayaking & Paddleboarding
Consider yourself to be in kayak or stand-up paddleboard paradise in Ontario County's Finger Lakes. Get away from it all with the unique Canadice Lake Outfitters who will take care of everything for your on the water adventure. They'll transport everything but your lakeside; you just have to be ready to discover the soothing, quiet bliss of nature on Canadice Lake. Pack, Paddle, and Ski also offers gear rentals for your adventures on our little lakes.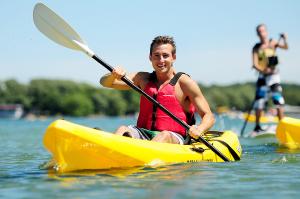 If you have your own gear packed and ready to get out on the water but are looking for some of the best places to go check out some of our favorites conveniently highlighted for you! You can also find information on all of Ontario County's launch sites here.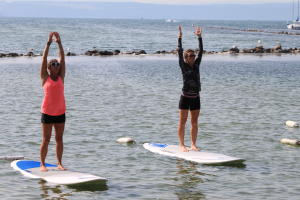 When it comes to water activities, some are active and will leave you breathless, others offer peace of mind and serenity that's usually obtained only after hours of yoga...or a delicious glass, or two, of Finger Lakes wine. And whether you're an expert or a novice in a kayak or on a stand-up paddleboard, once again Ontario County has something for all. With access to five of the eleven Finger Lakes in Ontario County, there are countless adventures awaiting you.
Come on what are you waiting for? Get paddling - feel fantastically Finger Lakes!