Before the Big Day
There is so much to do before your big day, but thanks to the many professionals available in the Finger Lakes to take care of all the logistical details, you can focus on the fun stuff! We can also help with special events that take place before the actual wedding, such as bachelor/bachelorette parties and rehearsal dinners.
Wine Tours in the Finger Lakes
What's the number one request for what to do in the Finger Lakes? Yep, that's right — how do I take a wine tour? Each winery has its own distinct personality, just like the passionate people who make the wines. A visit always includes a wine tasting. But depending on the location, you might also be able to tour the vineyard or the facility where the wine is actually made.


Want to hit the wine trails with your friends or family without the worry of who is going to drive? Here in the Finger Lakes, you have options.
Several companies like Finger Lakes Winery Tours, or Crush Beer and Wine Tours offer transportation and planned or customized itineraries of the wineries and breweries in the Finger Lakes via limousine, sedan, tour bus or trolley. Ride in comfort and safety with professionals who can maximize your enjoyment. Some tours include guides who lead you through your tasting experience.



Wine trails are the recommended way to organize your tasting experience. These trails range from smaller trails like the Canandaigua Lake Wine Trail, to the largest, the Seneca Lake Wine Trail. Use the New York Kitchen or the Finger Lakes Wine Center at Sonnenberg Gardens to start your tasting experience. Make sure you sign up for more information from the wineries.
You can save money by getting a passport like the Canandaigua Lake Wine Trail offers – it's perfect for intimate groups! Or, you can find special events like Deck the Halls sponsored by the Seneca Lake Wine Trail. Just make sure to call your wineries ahead of time to check their hours. And have fun!
Craft Beverage Trail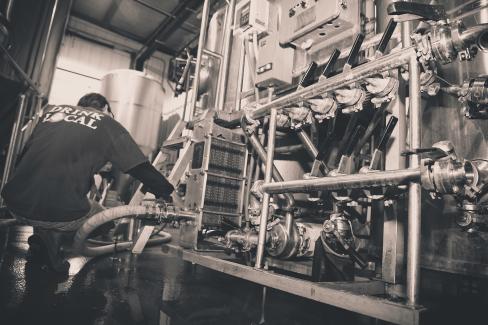 Finger Lakes and Rochester have a diverse selection of wineries, breweries, distilleries and cideries, plus they all share one common theme: they're serious about making an absolutely amazing product. There's something uniquely satisfying about sampling a fresh batch of beer, cider, or other special spirit, right where it was made, so we invite you to take a guided tour and learn the tricks of the trade at one of our amazing spots along the ROC/FLX Craft Beverage Trail. 
Spa Treatments
Spas and salons in the Finger Lakes are where you put your mind at ease and your body in the magical hands of a professional stylist or massage therapist. Imagine overlooking one of our lake's scenic vistas as a stylist works her magic on your hair, nails and make-up. Find your bliss as magic hands work sore muscles, rejuvenate skin, and energize your entire body.



Isabella Spa at Belhurst Castle, overlooking Seneca Lake, offers a full menu of soothing massages, warm wraps, invigorating body scrubs and rejuvenating facials. Park West Hair Design and Salon, overlooking Canandaigua Lake, provides unique body treatments and wraps that are designed to not only encourage rejuvenation and longevity but to also cleanse, detoxify and nourish the skin. Imagine your body being wrapped in a sea salt glow, dark cherry almond crush, or even a wine wrap!