Finger Lakes Wineries, Wine Tours & Restaurants
The Finger Lakes Region of New York has a reputation as the place to go to tour wineries. The bonus is that the craft brewery scene is becoming just as popular. Throw in some cider and some of the best farmland in the country and you have a total "foodie" experience waiting for you! Farm-to-table is just the way we dine and drink around here, and we love to share.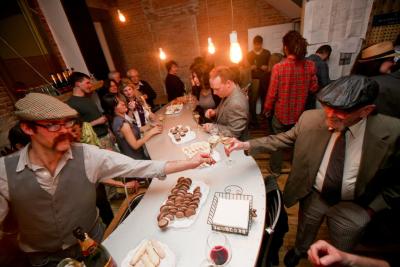 Wondering where to eat in the FLX? Check out all of our listings below and sort for your favorites along the way. From easy-going gastropubs and swanky chef-owned bistros to friendly local cafes and whole-in-the-wall bakeries and specialty food shops, Ontario County's food scene is inspiring.
The impetus could be the great pours coming out of our award-winning wineries, emerging microbrewery scene, and craft cocktail lounges. Artisan hard cider is also up and coming.
Please take note that from November - April many tasting rooms operate in their winter hours. Please check ahead of your visit to be sure they're open!
The Finger Lakes scenery only serves to enhance the dining experience. Whether you want a four diamond experience on the patio of Geneva on the Lake overlooking Seneca Lake, or a wood-fired pizza at Six-50 or Lucca's in Victor - you can find it here.
Don't forget to take time for locally roasted coffees, homemade treats, and divine ice cream.
Let your appetite for adventure and comfort lead the way in the Finger Lakes.