Finger Lakes and Rochester have a diverse selection of breweries, distilleries and cideries, plus we all share one common theme: we're serious about making an absolutely amazing product. There's something uniquely satisfying about sampling a fresh batch of beer, cider or other special spirit, right where it was brewed, so we invite you to take a guided tour and learn the tricks of the trade at one of our amazing spots.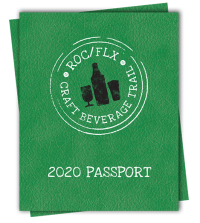 Each of the craft beverage producers on the Rochester/Finger Lakes Craft Beverage Trail whip up seasonal and special production blends, including many from local ingredients. Nothing beats talking with the people making the actual drinks and sampling our varieties.

With over 30 wineries, breweries, cideries and distilleries on the map, and more popping up every day, the Rochester/Finger Lakes craft beverage culture is in full force. So where can our beers, ciders and spirits be tasted? Follow the map to our craft beverages and plan your visit today.