Finger Lakes Barn Quilt Trail
What started as a movement in Ohio has now reached the Finger Lakes region - and now you can explore the Finger Lakes Barn Quilt Trail on your next Finger Lakes getaway!
---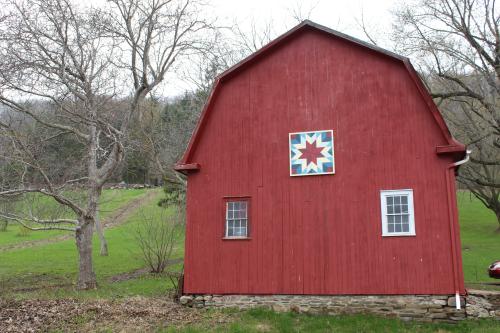 What is a Barn Quilt?
A hand-painted block typically displayed, as the name might suggest, on the front or side of a barn. They are painted on barn wood, MDO plywood or aluminum composite sign board with exterior paints. Sizes range from 8' x 8', 4' x 4', 2' x 2' or smaller.
Tell me more about the Finger Lakes Barn Quilt Trail.
Launched in 2018, over 20 barn quilts (and counting!) can be spotted as you drive throughout Naples and the Bristol Hills. The mission is to create a visual trail that promotes heritage tourism with the display of unique barn quilts connecting the landscapes throughout the region. It's all about creativity!
I'm in! Where can I see the barn quilts?
Coming soon - map of the Finger Lakes Barn Quilt Trail.
---
Ontario County
Welcome to Ontario County in the heart of the Finger Lakes region. With vibrant communities, rolling hillsides, quaint villages, glacier-carved lakes, lush farmland, and award-winning wineries and breweries, our area is a wonderful place to visit! 
Other trails you can visit include the Canandaigua Lake Wine Trail, ROC/FLX Craft Beverage Trail and the Canandaigua Lake Water Trail.
Come visit us today!