Finger Lakes Visitors Connection Staff

Valerie Knoblauch, President and CEO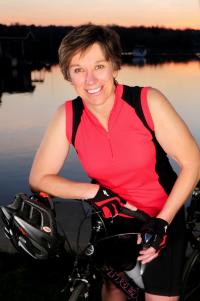 Valerie was hired as the first director of tourism for Ontario County in 1984. Her previous experience included tour guide responsibilities and public relations manager at Gold Seal Vineyards in Hammondsport.

Valerie has a degree in English Education from State University College at Oswego and a Masters Degree in Business Administration from Rochester Institute of Technology. Valerie also holds the CTP designation from the National Tour Association. She has taught on the adjunct faculty at local colleges and guest lectured at a variety of institutions including New York University. She is a current member of the New York State Tourism Industry Association Executive Committee and past board member of the Travel Industry Association of America. 

Valerie has authored several articles on travel and tourism issues, and has published the Ontario County Pictorial History Book. She is often a speaker at the national level on strategic planning, destination management, and marketing.
You may contact Valerie if you have further questions on these topics:
Government Relations
Board Relations and Management
I LOVE NY and New York State Office of Economic Development
Financial/Audit
House Management/Hospitality Events
NYS Matching Funds and Explore NY Grant Program
Product Development
Industry Awards and Recognition
Tourism Economic Development
Ontario County Tourism Statistics and Analysis
Email Valerie at: Valerie@VisitFingerLakes.com or call her at (585) 394-3915 x101
---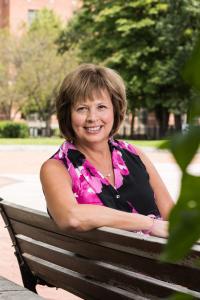 Tracey Burkey, CDME, Director of Sales
Having lived and worked in the Finger Lakes for most of her life, Tracey is bringing her talents west to Ontario County! Joining the office as the director of sales, Tracey will oversee all aspects of meeting and conference sales and services for Ontario County tourism, bringing with her vast experience in the meetings market.
Before arriving in Ontario County, Tracey began as the convention sales manager and then vice president of sales and services for Visit Syracuse. More recently, she was the manager of global accounts for HelmsBriscoe, a global leader in meetings procurement. Born and raised in Canastota, Tracey studied at Niagara University and spent time in Japan as an exchange student. Tracey currently lives in Syracuse with her husband, Fred, and together have a combined family of five children and two beautiful grandchildren.
You may contact Tracey if you have further questions on these topics:
Meetings and Conferences
Sports Meetings and Events
Group Tours
Special Events
Email Tracey at: Tracey@VisitFingerLakes.com or call her at (585) 394-3915 x110, Direct: (585) 507-7885
---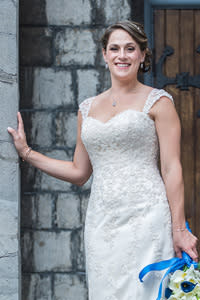 Melissa Knoblauch, Partner and Community Relations Manager
Melissa is our Partner and Community Relations Manager, working to develop strong relationships and increase collaboration with industry partners and the community. She's held various positions since joining the team in September 2014, including everything from helping renovate the first floor of the office to managing the creation of promotional assets like our Visitor Guide. 
Before joining FLVC, Melissa worked at several wineries and was Assistant Camp Director at Camp Good Days & Special Times. She is also a personal trainer and has worked at Bota Fitness in Canandaigua. Melissa holds an organizational communication degree from Keuka College and loves to bike, hike, read, and Netflix. She's our resident Harry Potter expert, and lives in Canandaigua with her husband, Andrew, and their two cats.
You may contact Melissa if you have further questions on these topics:
Partnerships
Tourism Packages
Public Relations
Media Tours
Presentations
Content Marketing
Email Melissa at: Melissa@VisitFingerLakes.com or call her at (585) 394-3915 x105
---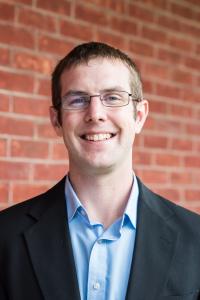 David Lee, Marketing Operations Manager
David Lee brings frontline and digital/IT experience to Finger Lakes Visitors Connection from his previous employer, The Inn on the Lake in Canandaigua. He is a graduate of the Finger Lakes Community College Hotel program and is obtaining an additional degree in Information Technology from FLCC. David's focus at FLVC is making sure that the visitor experience and expectations are "exceeded" with quality delivery. He utilizes his technical skills to collect important data which helps in the development and growth of our tourism industry and a comprehensive understanding of our market opportunities. David is a father, and enjoys sharing his passion for the Finger Lakes with his family. He has varied interests including fishing, cooking, hiking, live music and lots of computer stuff. But, if you are looking for him in the good weather – check out the local links. He's an avid golfer.
You may contact David if you have further questions on these topics:
Website Management

Digital Marketing
Social and Digital Media (Photos, Videos)
Google Analytics
Tourism Market Research and Statistics
Product Inventory
Packaging & Events
Technical Support
Extranet (Partner Portal)
Email David at: David@VisitFingerLakes.com or call him at (585) 394-3915 x107
---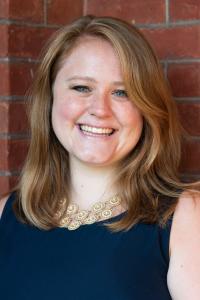 Kendall Knaak, Marketing Associate

Kendall Knaak is a born and raised Upstate New York girl, so she is excited to bring her passion and love for the Finger Lakes area to the Finger Lakes Visitors Connection. She is currently the Visitor Experience Curator and Marketing Associate, so she will be involved with everything from creating the visitor experience from inspiration to post trip, as well as developing marketing content and assisting in public relations efforts.
Kendall is a graduate of the S.I. Newhouse School of Public Communications at Syracuse University with a degree in public relations. Before joining FLVC, she was the assistant store manager at American Eagle Outfitters, bringing an understanding of the retail industry to the organization. She is an avid traveler, and previously lived in London for 5 months while in college. When she is not busy planning her next adventure, she can be found spending time with her friends and family, reading or (most likely) watching The Office.
You may contact Kendall if you have further questions on these topics:
Visitor Services

Visitor Trends and Data
FLX Travel Literature
Gateway Welcome Program
Public Relations
Media Relations
Content Marketing
Email Kendall at: Kendall@VisitFingerLakes.com or call her at (585) 394-3915 x109
---
Julie Maslyn, Executive Assistant
As a mother of four kids, and our in-house agriculture expert, Julie brings a wealth of knowledge and organization to the Finger Lakes Visitors Connection team as the Executive Assistant.
Prior to joining the team at FLVC, Julie spent many years working at her family farm in Farmington, where she lives with her husband, Pete, and their four children. Julie is also known around Ontario County as the organizer of the wildly successful Fun on the Farm event, occurring every other year, where locals and visitors alike can spend the day on a different farm around Ontario County learning about the agriculture industry in a fun setting. She also works with the annual Ontario County Fair. Julie received her B.S in Animal Sciences from Cornell University.
You may contact Julie if you have further questions on these topics:
Office Management

President's Schedule
Accounting
Board of Directors
Email Julie at: Julie@VisitFingerLakes.com or call her at (585) 394-3915 x103
---
Board of Directors
Members of our Board of Directors complete a self-evaluation annually.