Marketing Short Shots - A Small Business Seminar
Rethink and Reinvent your Marketing after COVID-19. 
Monday, August 22, 2022 | 9 AM – 2:30 PM
Finger Lakes Community College, Canandaigua, NY 
AND 
MARKET PARTNERSHIPS AND NETWORKING 3:00 PM to 5:00 PM
Young Lion Brewing Company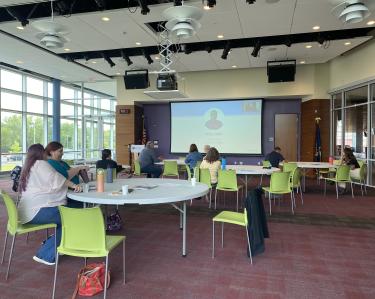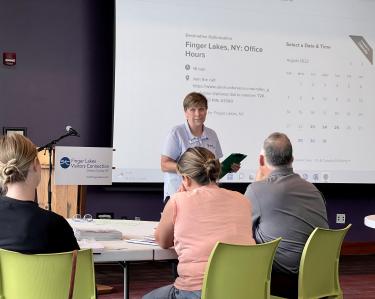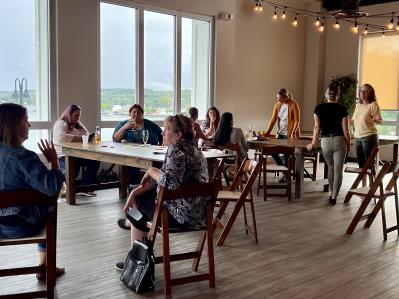 Thank you to all that attended our Marketing Short Shots & Networking events on August 22nd. Our goal was to facilitate conversations & learning experiences amongst our colleagues to strengthen everyone's knowledge on marketing in today's world. "Marketing Wins" were shared during the Flashes of Brilliance session and we would like to share them all with you once more. Find below the resources and presentations that our speakers provided to share with all of our partners. 
Facebook Marketing Practices presented by Camille Zess, Break The Ice Media
- To Boost or Not To Boost
- Facebook as a Website - yes or no?
- Presentation Slide Deck
SEO Made Easy presented by Zach Brown, Simpleview
- What is it? Why is it important? What can you do?
- Presentation Slide Deck
- Request Presentation Recording
I can't do it all; Social Media Overload presented by Maureen Ballatori, 29 Design
- Which platform(s) should you use if you have limited resources?
- Presentation Slide Deck
Optimizing Your Google Presence presented by Miles Partnership
- Schedule Office Hours with Miles Partnership to answer questions relating to your Google listing
- Marketing Academy - online library of educational materials - code: fingerlakesny
- Presentation
Top Takeaways, Favorite Moments, Winter/Canadian Marketing
A lot of great insight was shared from breakout sessions to table topics to brainstorming winter/Canadian markets! View the seminar's Top Takeaways, FLVC Staff's favorite moments, your feedback, and brainstorming notes of winter/Canadian marketing, here!
---
Save the Date!
October 18, 2022 - "Training for Winners" Seminar & Legacy Awards Ceremony
Coming soon. Partner Portal (Extranet) Training - Learn more about how to access FLVC's Partner Portal where you can edit your listings, add events, and interact with other industry partners.