Canandaigua, NY (November 19, 2014) Mother Nature has made herself known over the past week and Bristol Mountain has taken advantage of the earlier than normal frigid temperatures to get a jump on snowmaking operations.    With one of the earliest start dates in their history, Bristol Mountain will kick off their 51st season on Thursday, November 20th.  The earliest opening date on record was November 9, 1991.  Last year the season began on November 26th and ran for 134 days.  "We couldn't be happier", says spokesperson, Drew Broderick.  "Our snowmaking team has been working very since last Friday night when they started up the snowguns.   The very low temperatures have been perfect for snowmaking."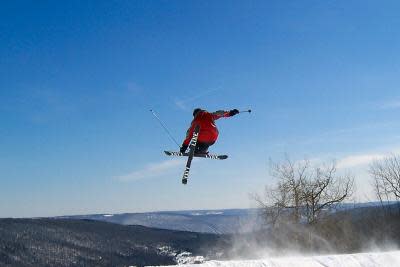 The hours of operation will be from 9am – 4pm.   Rocket Run will be the only open trail and is rated for advanced level skiers and snowboarders only.   The all-day lift ticket price will be $45.  This lift ticket is valid from 9am-4pm.  There will also be a $35 lift ticket for the 2pm-4pm time period.  Resort services that will be open will be Guest Services, Rocket Lodge, Carver's Kitchen, Rental, Bristol Ski & Sport and the Tuning Center.
Opening Day and snowmaking photos will be available to view.  Bristol Mountain Facebook Page at
www.facebook.com/bristolmountain
as they become available.  The media is welcome to use them.  Please give Bristol Mountain photo credit.
Guest Services will be open from 9am-4pm and can be reached at 585-374-6000.
The 2014-15 Operating Schedule is as follows:
November 20, 2014- December 11, 2014 – 9am-4pm, everyday
December 12, 2014-March 8, 2015 – Monday – Friday: 9am-10pm and Weekends: 8am-10pm
March 9, 2015- April 5, 2015:  9am-4pm, everyday
Thanksgiving Day- 9am-1pm
Christmas Eve: 9am-4pm
Christmas Day: 12pm-6pm
New Year's Eve: 9am-10pm
New Year's Day: 9am-10pm
Drew Broderick Director of Marketing dbroderick@bristolmt.com 585-455-4186