Whether you are craving a "spirited" eggnog, a spicy, cranberry tipple, or a decadent hot chocolate, these festive drinks are sure to get you excited about the season. But, don't just take my word for it, go and taste them yourself!
---
1. Chocolate Milk - Agriculture covers approximately 40% of the land in Ontario County so it's no surprise we have amazing dairy products including the best chocolate milk. Stop by Byrne Dairy in Canandaigua, Geneva, Phelps and Victor, or Sweet Acres Creamery in Geneva, and grab a bottle of fresh, rich, and creamy chocolate milk that also makes a great hot chocolate on cold days.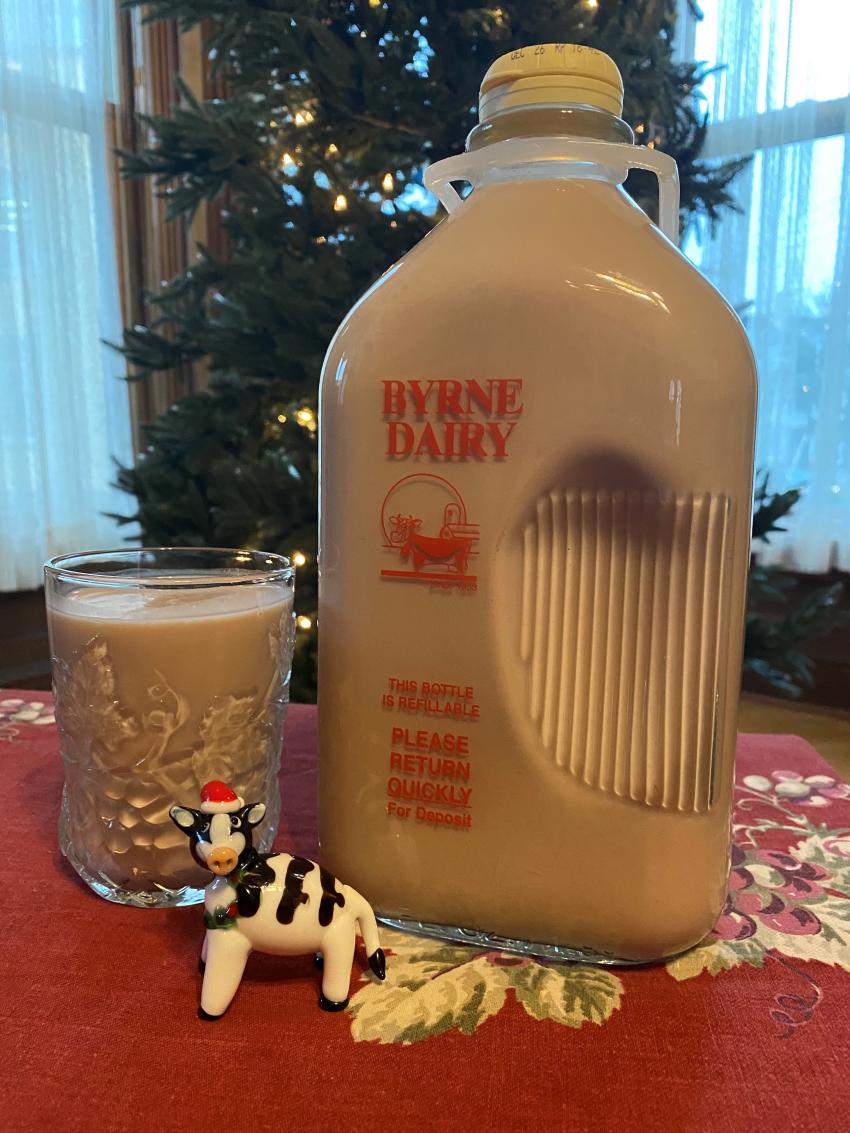 ---
2. Eggnog - whether you like your eggnog spiked or not, store-bought or homemade, this is the season to get your eggnog fix. You can grab a bottle of ready-made eggnog from our local Wegman's store or in my opinion make the best eggnog ever with my Dad's personal recipe using whiskey from Tuition Distilling or Black Button Distillery for a Finger Lakes style nog!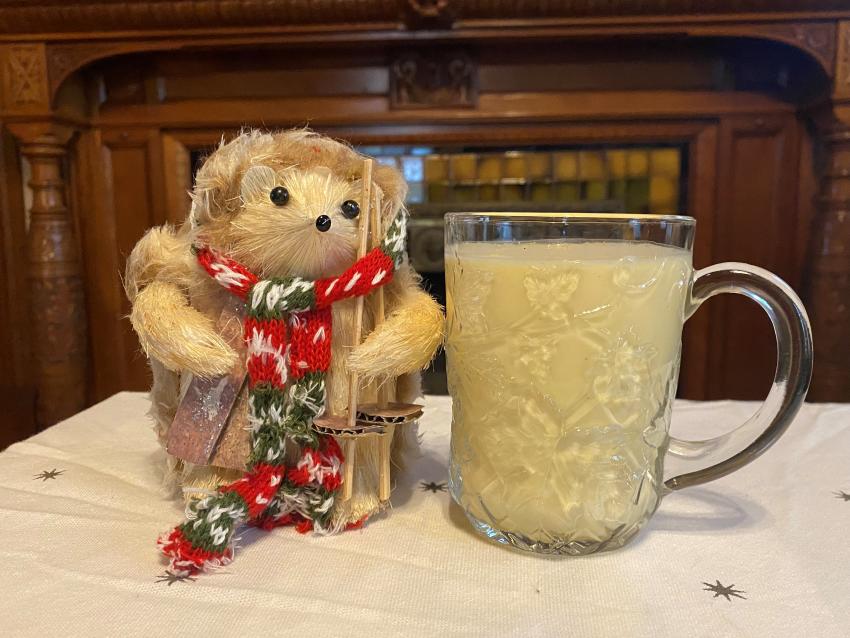 ---
3. Hot Cocoa - If you are anything like me, cold days make you instantly crave a cup of hot cocoa! There are plenty of amazingly decadent options to choose from. One of my favorites is from Simply Crepes in Canandaigua prepared in the Heroux Family's traditional French Country Kitchen. Enjoy their delicious handcrafted milk or white chocolate cocoa topped with whipped cream and add on a flavor shot of raspberry, caramel, or even Rumchata (must be 21+ ) for a truly sublime chocolate-infused experience.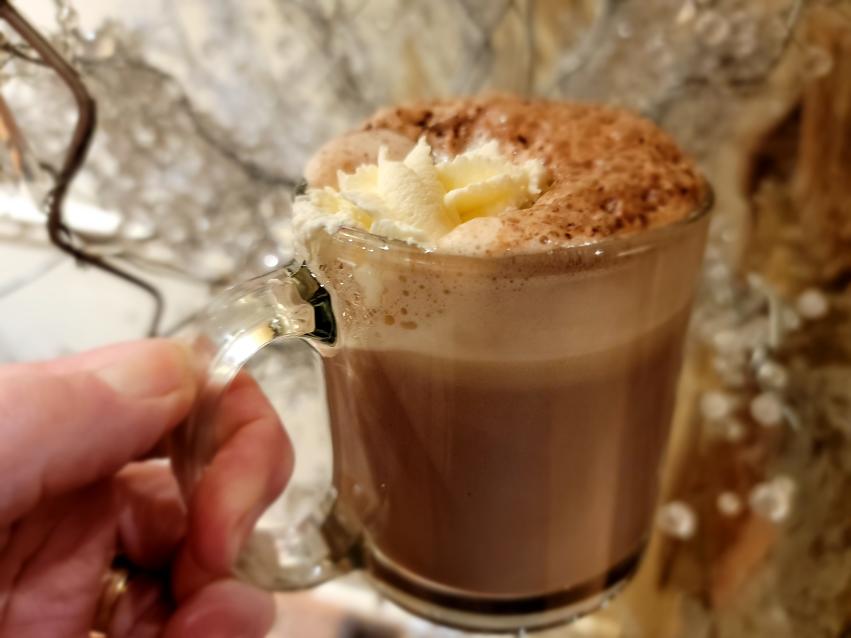 ---
4. Tea - Take a break from the holiday hustle and relax, refresh, and rejuvenate with a cup of Good Life Tea. Their Canandaigua shop features more than 120 premium loose leaf teas as well as a varied collection of tea ware. Their holiday gift sets like "Dessert without Guilt" and "Zen Sampler" make great presents.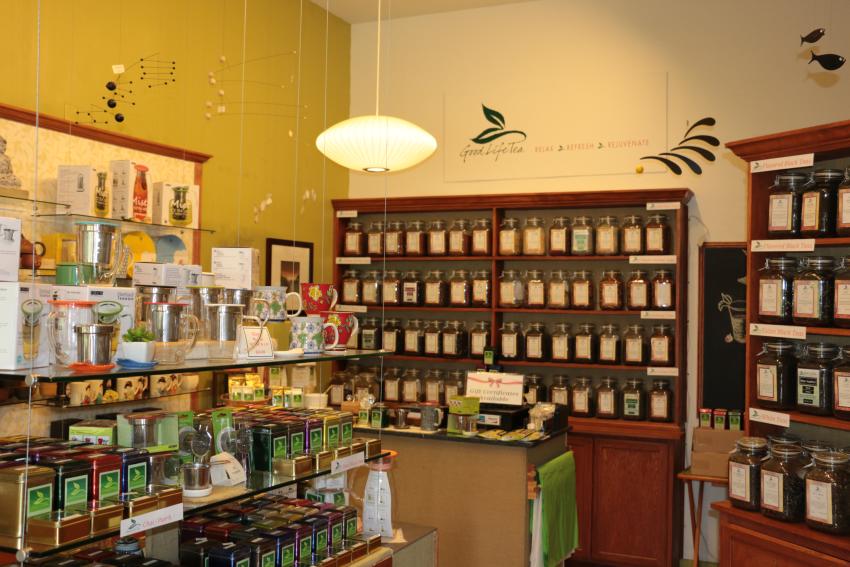 ---
5. Coffee- who doesn't need a little caffeine pick me up during the holidays? Finger Lakes Coffee Roasters selects high quality Arabica beans then sample, roast, and cup constantly to ensure consistent taste, always roasting to order, ensuring you are getting the freshest and highest quality product. Some of their most popular blends - Canandaigua, Seneca, and Lake - make great Finger Lakes themed gifts.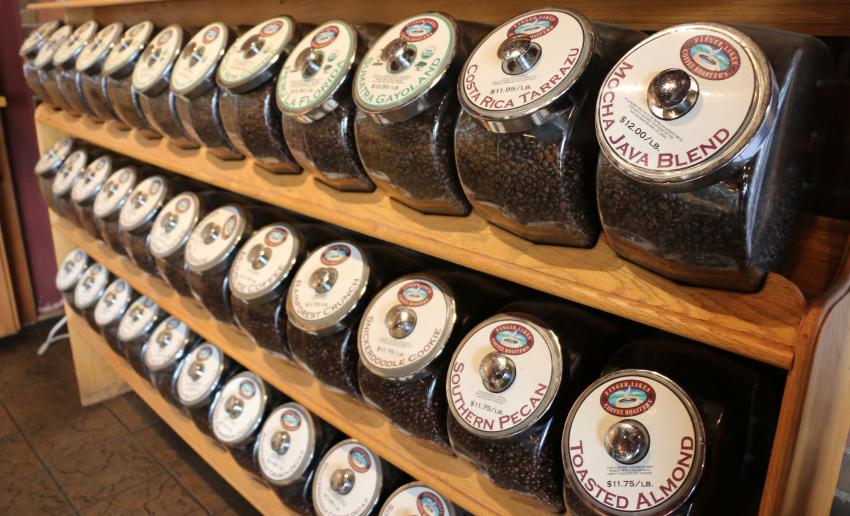 ---
6. A tasty Tuition Distilling cocktail — a festive cocktail made with hand-crafted gin, vodka, or whiskey from Canandaigua's Tuition Distilling Company, is sure to make your spirits bright. The Woodville Martini has extra body and earthy sweetness, making it a great sipper for a cozy winter night in front of the fire.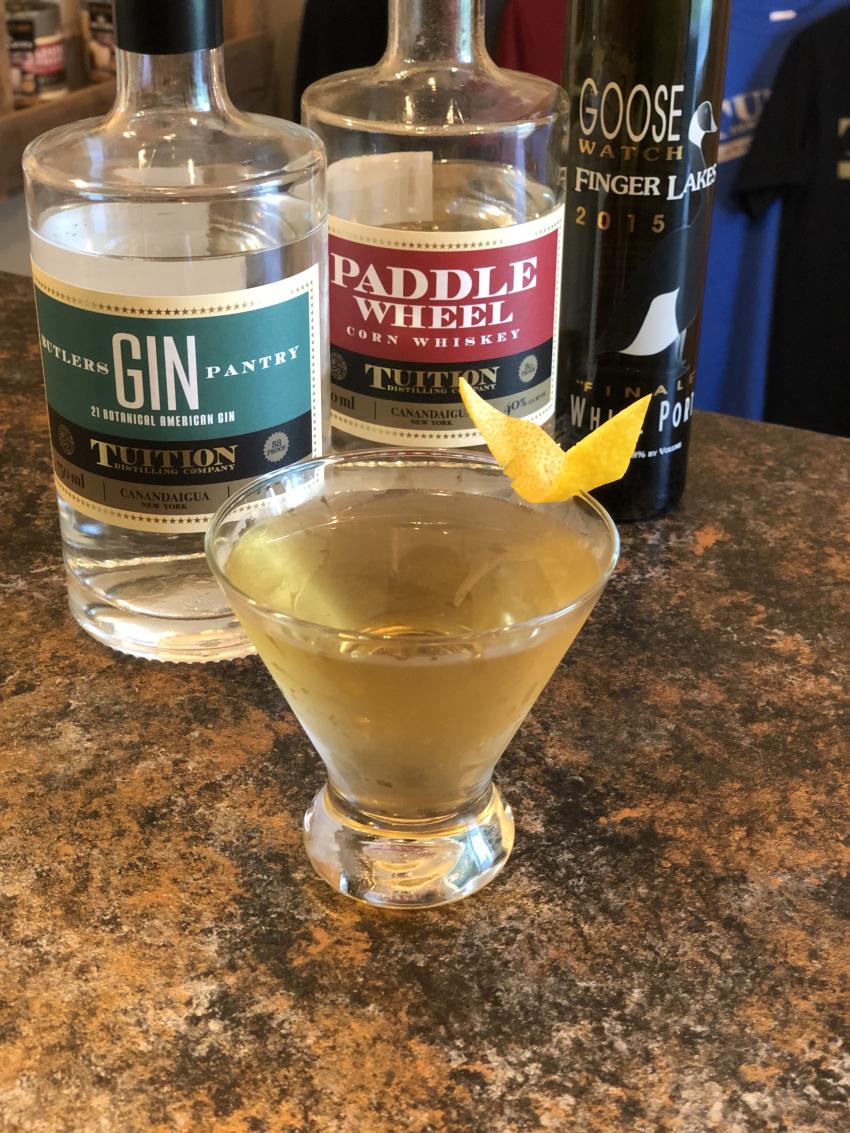 ---
7. Nice and Naughty Christmas Ale from Naked Dove, Canandaigua - the aroma of nutty malt, brown sugar, cinnamon, nutmeg, gingerbread spice, orange peel, and citrus is the embodiment of all the warm, spicy smells of Christmas!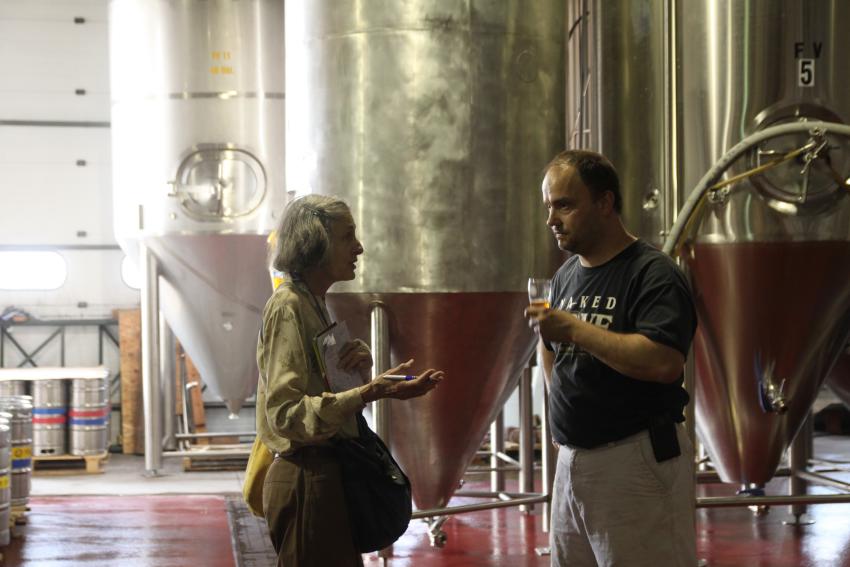 ---
8. Mrs. Brahm's Very Cranberry wine from Arbor Hill, a flavorful spiced fruit wine has a slightly sweeter taste that complements simple food.  Mix it with soda for a spritzer and you have a festive, colorful beverage just right for holiday gatherings.
---
9. Red Jacket Orchards' cold press juices are "big-flavor juice made in small, craft batches." The "rack and cloth" method makes these juices as close as you can get to eating whole fruit.  The Fuji Apple Juice is my personal favorite but Strawberry, Cranberry and Tart Cherry Stomp, are all colorful and festive holiday beverages. Stop in the Geneva farm market store or your nearby Tops Market for a good selection.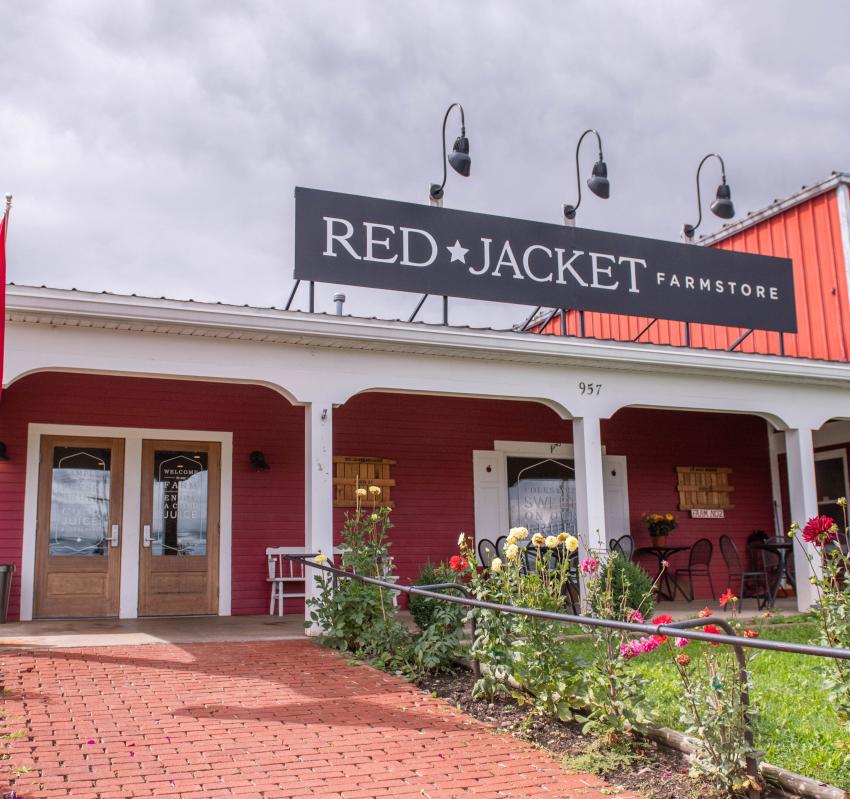 ---
10. Ice Wine - One of the world's most unique wines is ice wine produced from frozen grapes. This rare and exotic treat can be a little pricey so the holidays are the perfect time to indulge. Belhurst Castle & Winery in Geneva produces the aptly named Ice Princess ice wine.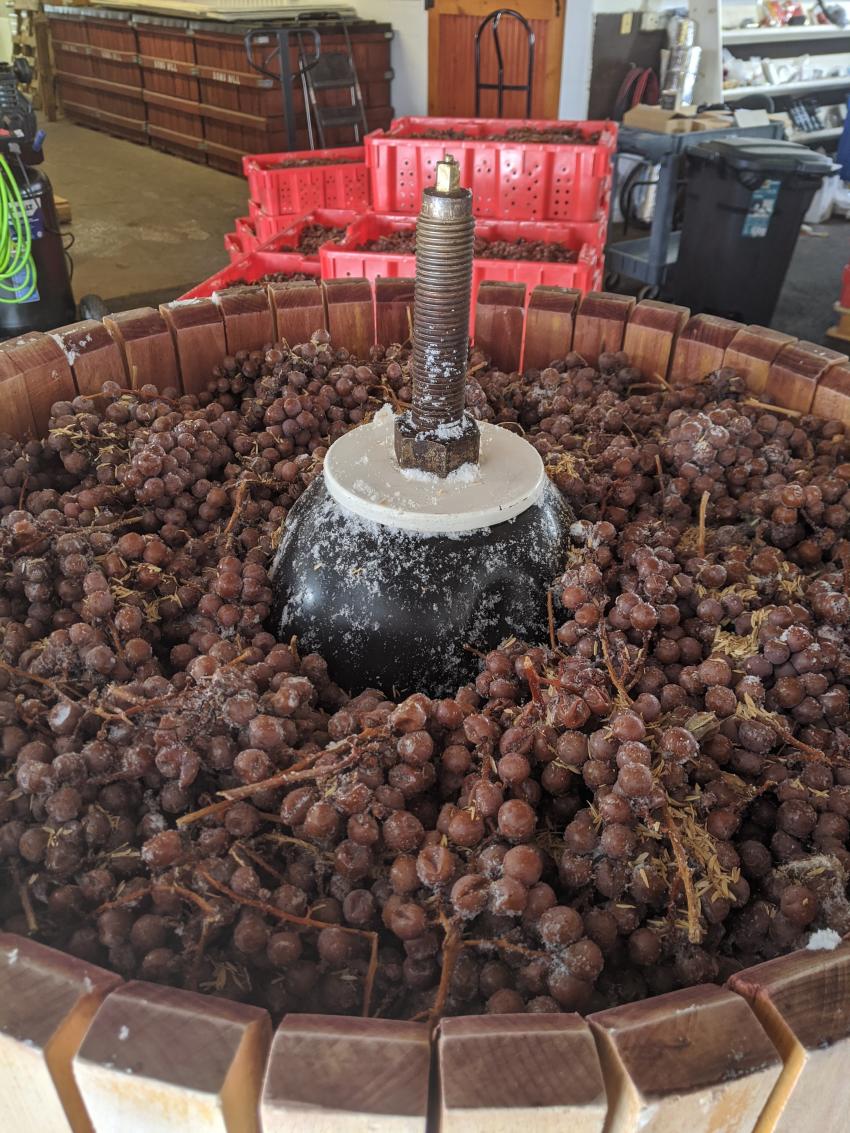 ---
11. We wouldn't be Upstate New York without some apple themed beverages. Try the Apple Pie Moonshine from Blackbutton Distilling, part of the ROC/FLX Craft Beverage Trail with over 35 wineries, breweries, cideries, and distilleries.  At 40 proof, this dangerously delicious drink tastes like apple cider, brown sugar, cinnamon and vanilla but watch out, it can knock your Christmas Stockings off!  For something a little tamer, The Apple Farm in Victor's cold pressed apple cider is nothing more than 100% juice! Try serving elegant champagne flutes filled with Apple Cider Mimosas for Christmas morning!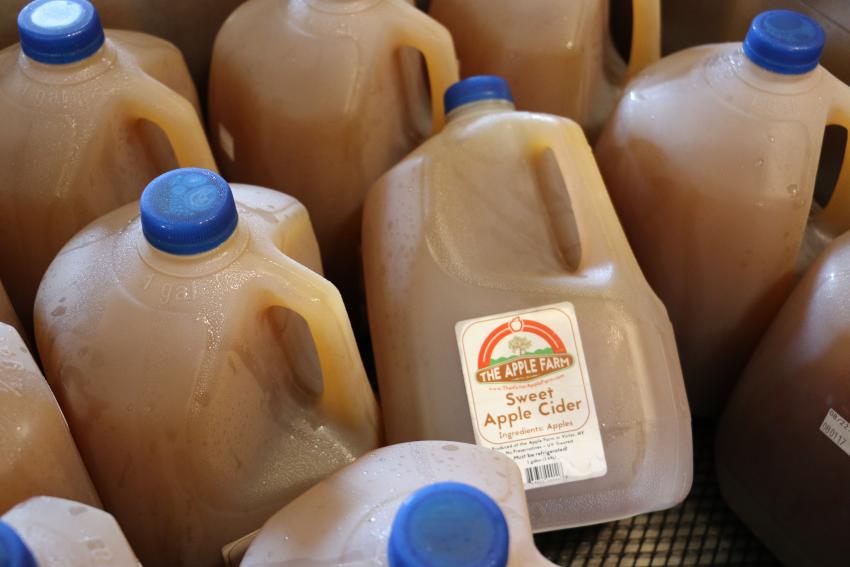 ---
12. Last but not least, when you are in the Finger Lakes you just must drink wine - Riesling, Red, Rose, and Sparkling, with names like "Love," "Wisdom," and "Grace" you are sure to start 2022 off right!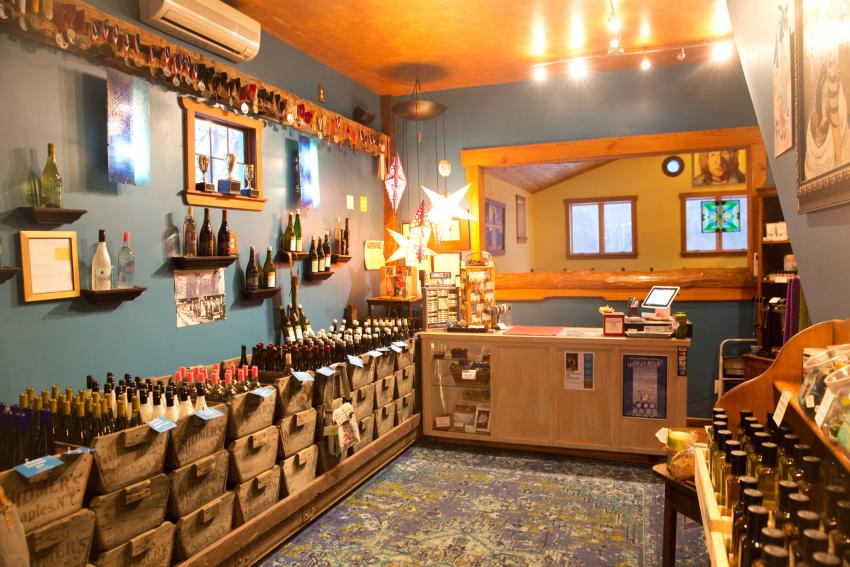 CHEERS!