Several years ago, I was at a book discussion at a large bookstore in Rochester. One of the women attendees and I got chatting and had coffee when it was over. The woman was in Rochester for months, staying with her daughter, a university student who'd undergone a serious surgery. The woman said that to entertain herself and her husband when he visited, they'd take walks around their daughter's neighborhood, located in a section of large old homes.
She loved Victorian houses, she told me. They lived in a high-rise in New York City.
"Well, if you love that neighborhood, you should come to where I live, in Canandaigua," I told her. "We have a whole city full of gorgeous Victorian homes!"
When I described the city and the tree-lined streets—and the lake—her eyes widened. "There's such a place?" she said. "Where can I find it?"
I'm fascinated by old homes and buildings, especially those from the 19th century. And I love to walk, so fate plunked me down in exactly the right place. Every day, I walk along some of the most beautiful streets anywhere in the United States, here in the City of Canandaigua.
I make it a game as I walk to identify the various types of homes and buildings built during this area's 225-year history of settlement. Many structures include two particular periods of architecture: Federal (1800–1825) and Victorian (1825–1860+). You can see these influences in some of Canandaigua's public buildings and businesses, once private homes. Many of what we call "mansions" today still are family homes.
The Granger Homestead is another example of Federal style. The main three-story block was built in 1816 as the home of the first Postmaster General of the United States, Gideon Granger.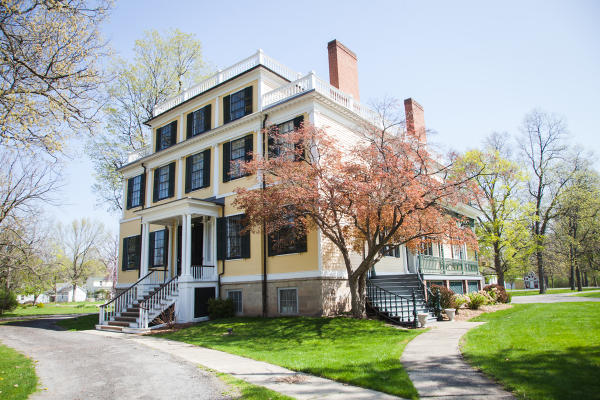 The Bed and Breakfast at Oliver Phelps is a Federal period home built in 1812—very geometric, lots of windows, with huge, impressive double front doors. If you love Jane Austen, visiting places like these can give you a little feel for her time.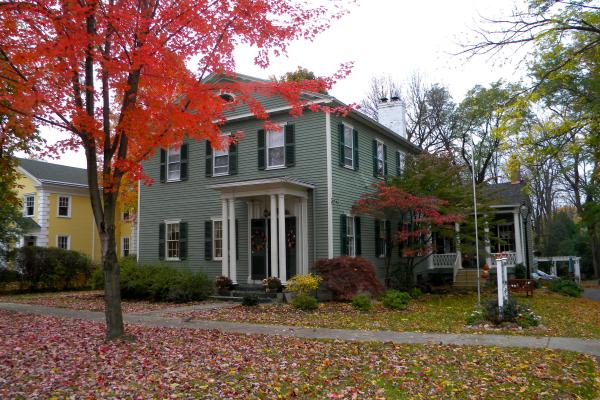 The grand dame of Canandaigua, Sonnenberg Gardens & Mansion State Historical Park, is an example of the romantic Victorian Queen Anne style.



It was designed by Francis Allen, a noted Boston architect. Its Lord & Burnham conservatory complex, built between 1903 and 1915, is considered one of the most important residential greenhouse complexes in the United States. If you're a fan of PBS' Downtown Abbey, don't miss visiting this example of Victorian-Edwardian lifestyle.
One of the best examples of Second Empire Victorian style in Canandaigua is the 1840 Inn on the Main. It still has its 150+ year-old slate mansard roof intact.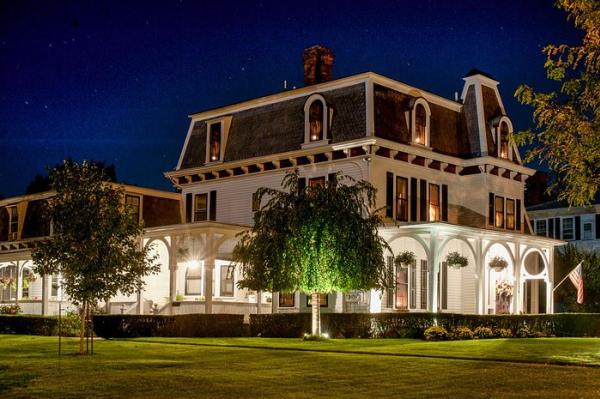 The neighborhoods around the Sonnenberg area—particularly along beautiful Howell Street and East Gibson—are full of homes built by prosperous 19th century farmers, doctors and businessmen in Victorian Gothic, Farmhouse Gothic (think gingerbread trim), Queen Anne and the very popular Italianate styles.
These homes all recall a time when dignity, character and attention to detail were the hallmark of a gracious house. Take a walk and imagine an era of expansive lawns and gardens, and horse-drawn carriages.
There isn't a day that goes by when I don't feel lucky to live here—and the architecture is just one of the reasons.