Naples Grape Festival—Finger Lakes Events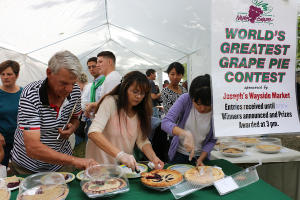 Festivals in the Finger Lakes region are a must-do – especially if the event is connected to grapes. The Naples Grape Festival, held in late September each year, celebrates the grape harvest season, locally-made grape foods, and arts and crafts that feature grapes and the harvest. With outdoor music, wine-tasting, and plenty of family-friendly activities to delight kids of all ages, this is a festival you won't want to miss.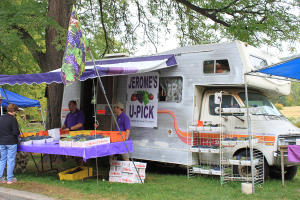 Compete for the title of the World's Best Grape Pie. Local and regional music groups provide the entertainment to create the festive atmosphere that's the "icing" on an already sweet weekend.
Although we can promise you won't be purple when you leave, (well, unless you spilled some grape pie on your clothes), we can't promise that you won't be seeing purple for days after as you enjoy your bounty from the Naples Grape Festival.