Fishing
The Big One (fish that is) awaits you in the Finger Lakes. Or at least the tall tale of how you caught that fish!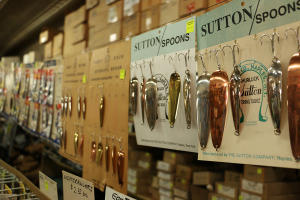 Both warm and cold water fishing is abundant in Ontario County's five Finger Lakes, with lake trout, black bass, Atlantic salmon, and walleye cited as some of our most frequent catches. 
They don't call Geneva the Lake Trout Capital of the World for nothing, after all. It's home to the National Lake Trout Derby on Seneca Lake every May. Meanwhile Naples Creek and other area streams draw springtime anglers casting their lines for rainbow trout.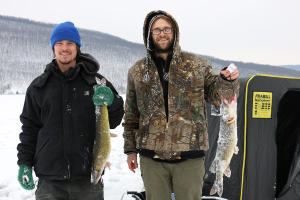 The family-owned and operated Sutton Company in Naples can outfit you with all the tackle you need. Charters and boat rentals are available through several local businesses, and there are public boat launches on all our major lakes: Honeoye, Canandaigua, Canadice, Seneca, and Hemlock. Remember, in New York State, you only need a license to fish if you are 16 or older!
Don't put the fishing tackle away in the winter. Bring your Finger Lakes style fishing shanty and try your luck at ice fishing.