Antiques
What's old can be new for you when shopping for antiques in the Finger Lakes. Antique lovers find treasures, including period and country furniture, primitives, tools, toys, jewelry, glassware, rare books, stoneware, ephemera, collectibles, and antique firearms. We even have a shop that does double duty for fans of vintage kitchen paraphernalia and cats.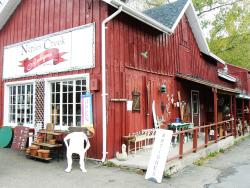 Along Bloomfield's Antique Country Mile you'll find a variety of antique shops representing more than 175 dealers! The Geneva Antique Co-op is two floors and more than 10,000 square feet offering great selections and affordable prices.
Looking for the largest in the area? That would be the Ontario Mall Antiques on Rt. 332 in Farmington.  Make a day of it; or better yet make an overnight and really get into the details.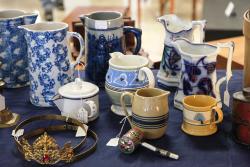 And, along the line of antiques are auctions. Rhonda's Auction House is one of the larger dealers who have enough variety to inspire people to come out and make a bid or two.
From Canandaigua to Naples, Bloomfield to Geneva and in between, unique and antique is plentiful throughout Ontario County in the Finger Lakes.