Canandaigua Lake Wine Trail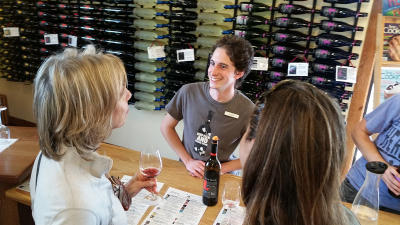 The Canandaigua Lake Wine Trail is a small but mighty wine trail. The Canandaigua Lake Wine Trail starts in Victor, continues through downtown Canandaigua and runs along the western side of Canandaigua Lake to Naples. It's 30 miles of Finger Lakes wine tasting, food tastings, and local people meeting fun. The trail is one of the more diverse with stops at large and small wineries, two wine centers and a brewery, with plenty of shops, restaurants and breathtaking scenery along the way.
While the Canandaigua Lake Wine Trail makes a great day trip, the trail also rewards wine lovers who take a more leisurely approach, with quaint inns along the way for a special overnight. What else can you do on this trail? Here's just a few quick ideas: Eat grape pie (featured on the Food Network); catch a brew; take in the Canandaigua Wine Walk event, go to the Naples Grape Festival, take a sky ride at Bristol Mountain eat a brat at Brew and Brats at Arbor Hill, take a selfie at the popular scenic overlook just north of Naples on County Road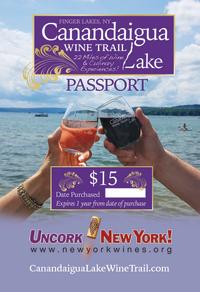 12 or visit a rose garden at Sonnenberg.
Wine Trail Passports offer a great way to track your progress and save money. They are available at all member wineries - just ask for one at your first stop!

For more information visit canandaigualakewinetrail.com or call (585) 394-3915. You can also click here to have a copy of the Canandaigua Lake Wine Trail brochure sent to you free of charge.