Finger Lakes Breweries & Craft Beer
The Finger Lakes is quickly turning into a craft brewery and beer boomtown! More than 75 family-owned craft and farm breweries and microbreweries welcome beer enthusiasts to their tasting rooms and brew pubs in the Finger Lakes region.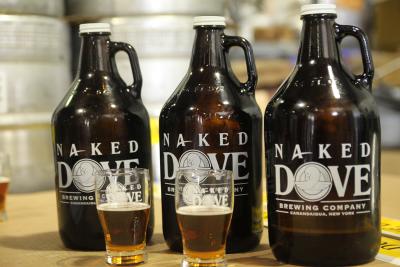 Ontario County has more than a dozen outlets for craft beer, from beer-centric tasting rooms inviting you to fill your growlers and brew pubs that offer live music and popcorn to wineries that have embraced ales and lagers as well. 
Some of our craft brewers are using locally grown hops and malt or are growing their own ingredients, enabling them to label their businesses as a New York state farm brewery. Brewers love to talk about their ingredients and techniques, so be sure to ask.