The winter air is quiet. Peaceful. Trees in the Finger Lakes are blanketed in white, fields of fresh clean snow glisten in the (sometimes rare) sunlight. Who doesn't smile when reminiscing about the gift of snow days, fort building or catching that elusive snowflake on your tongue? Sure, it gets a little chilly, but nothing a warm sweater and scarf combo can't take care of. For those who enjoy winter but also love being warm, I've got four ideas how you can get out and stay warm while exploring Ontario County in the Finger Lakes!
The Weekend Getaway
Imagine a cozier scenario than this: curl up by a crackling fire with a glass of full-bodied red wine. Or mulled cider, or one of my personal favorites, hot cocoa topped with whipped cream. You can't, can you? This winter, treat yourself to a vacation perfect for shaking off those winter blues. Belhurst in Geneva has all the ingredients for relaxation. Book a room in the Vinifera Inn and indulge in a two-person Jacuzzi tub overlooking Seneca Lake. Afterward, wrap yourself in a decadent robe and enjoy a bottle of wine by the fireplace. For the ultimate winter experience, why not visit Belhurst's on-site spa, Isabella, for a special seasonal treatment.
Looking for something even more secluded? Head to Another World Bed & Breakfast in Naples. With four luxurious rooms to choose from, including the Garden Suite with a private en suite bathroom, double Jacuzzi tub and spa-quality robes. Not to mention, there are plenty of cozy fireplaces to curl up with a fresh-baked snack and cup of tea or wine from the snack nook. Yes, a snack nook. During your stay, make sure to get to know your innkeepers—Carol, John, Martina and David. They have a fascinating story.
So Much Art, So Little Winter
Can't spend the night? How about hitting up one of Ontario County's many art galleries and gift shops? Follow the yellow brick road to the magic at Wizard of Clay in Bloomfield and watch Jamie Kozlowski create masterpieces right in front of your eyes! Whoever said beautiful art can't also be functional? Not me! Then there's Artizanns in Naples. A spot everyone should visit, Artizanns is much more than an art gallery, featuring pottery, hand-blown glass, paintings and incredibly intricate woodwork. Oh, and jewelry. Amazing jewelry. (Someone please tell my husband.) The Artizanns experience also includes room after room of one-of-a-kind wares and even local food specialties. At Main Street Arts in Clifton Springs, you can expect an expansive and bright gallery showcasing contemporary art and fine crafts from artists across Upstate New York. The gallery hosts exhibitions and workshops!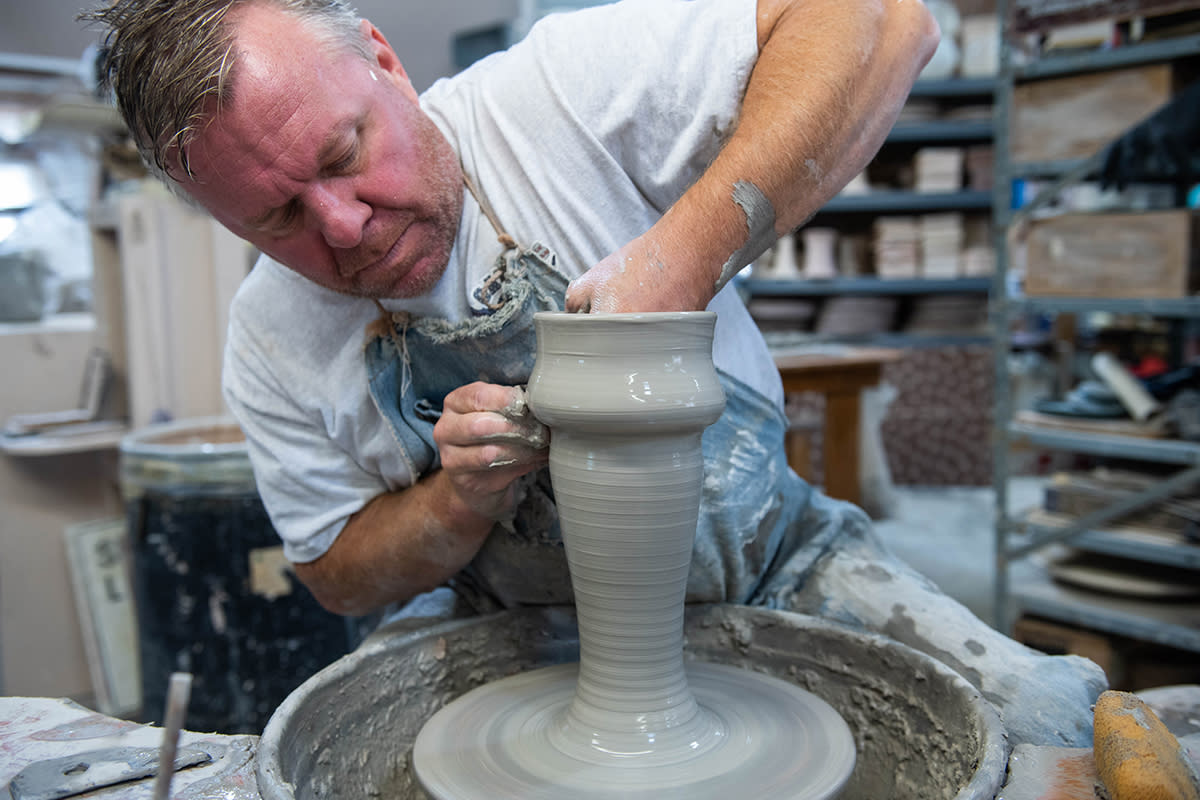 Fun for the Family
Snow day? Winter vacation? A weekend? If you're looking for ways to keep your kids entertained and your family time fun and indoors, why not try some of my favorite (year-round) spots that are always fun no matter what the weather outside is doing? Roseland Bowl Family Fun Center. Let's talk about a place that couldn't possibly be more perfectly named … and yet doesn't entirely capture what you can expect. Bowling is always fun and a tried-and-true crowd pleaser. But try this: Go on a Friday or Saturday night when the overhead lights are replaced by a laser light show and today's most popular music. Friday from 9 to 11pm is $12 a person, and Saturday from 10pm to 12:30am is $15 a person and includes your shoe rental! Plan to spend time in Roseland's Fun Zone, where you'll find a game called "Time Freak"—prepare to spend 90 seconds intensely focused and laughing as you try to hit as many of the targets as you can. There's more you'll find in the Fun Zone, including an arcade packed with games and challenges, bumper cars with a surprise twist and a zombie apocalypse-themed laser tag arena. If you're looking for a great way to celebrate a special occasion, be it a birthday, anniversary or reunion, check out "The Eight," Roseland's VIP bowling experience. Eight lanes in a private setting with comfortable couch seating, black lights and lasers, and new house balls and shoes.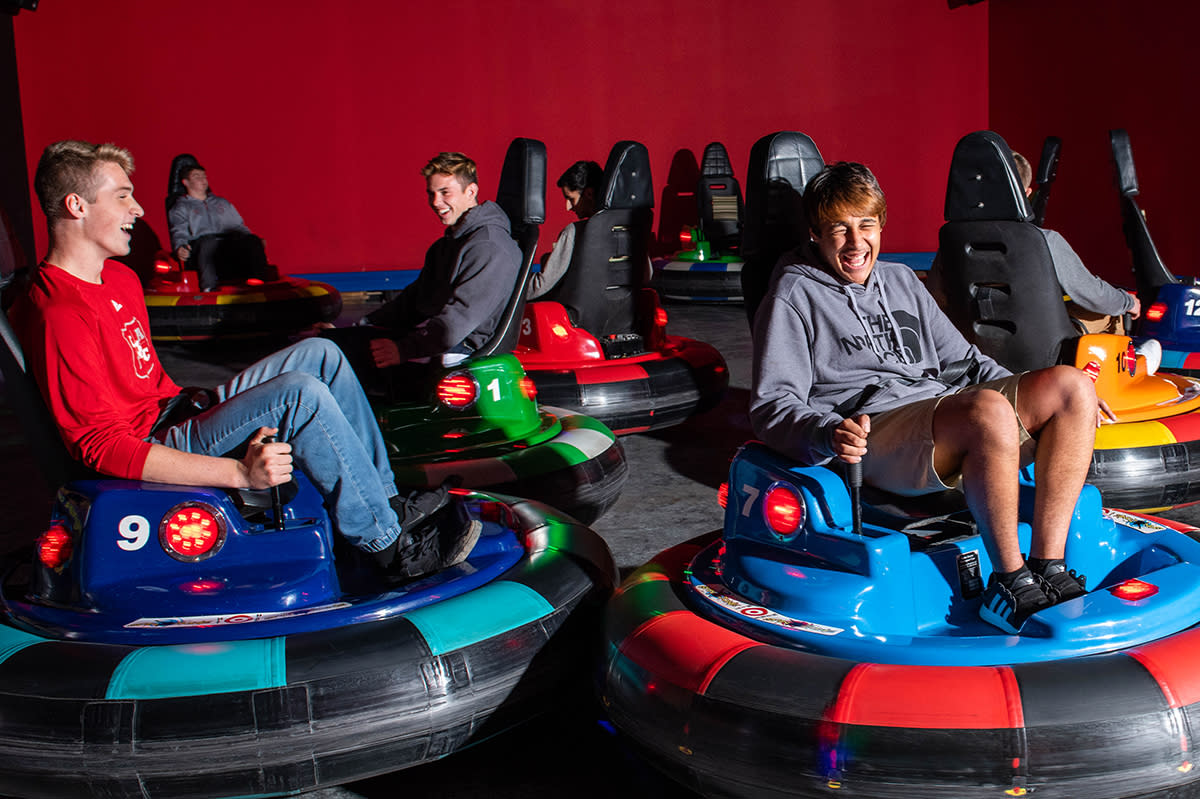 Is mini-golf more your vibe? Ontario County has that, too! At Eastview Mall in Victor, you'll find GlowGolf—not your average mini-golf experience. 36 holes of glow-in-the-dark, black-light fun! $10 for adults, $8 for children ages 5-12, $5 for children under 4 and $5 for seniors. Perfect for a night out with the family! After you've dominated the mini-golf course, test your reflexes and agility in the laser maze. It can be great practice if you decide to audition for Mission Impossible 65 … I mean … the kids will love it!
OK, so less warm, but still indoors, channel your inner Tessa Virtue and Scott Moir and take to the ice at Geneva Recreation Complex or Greater Canandaigua Civic Center during open public skating hours. Call for pricing and hours: Geneva Recreation Complex, (315) 789-2277 ext. 1; GCCC, (585) 396-7230 or visit gccc.org.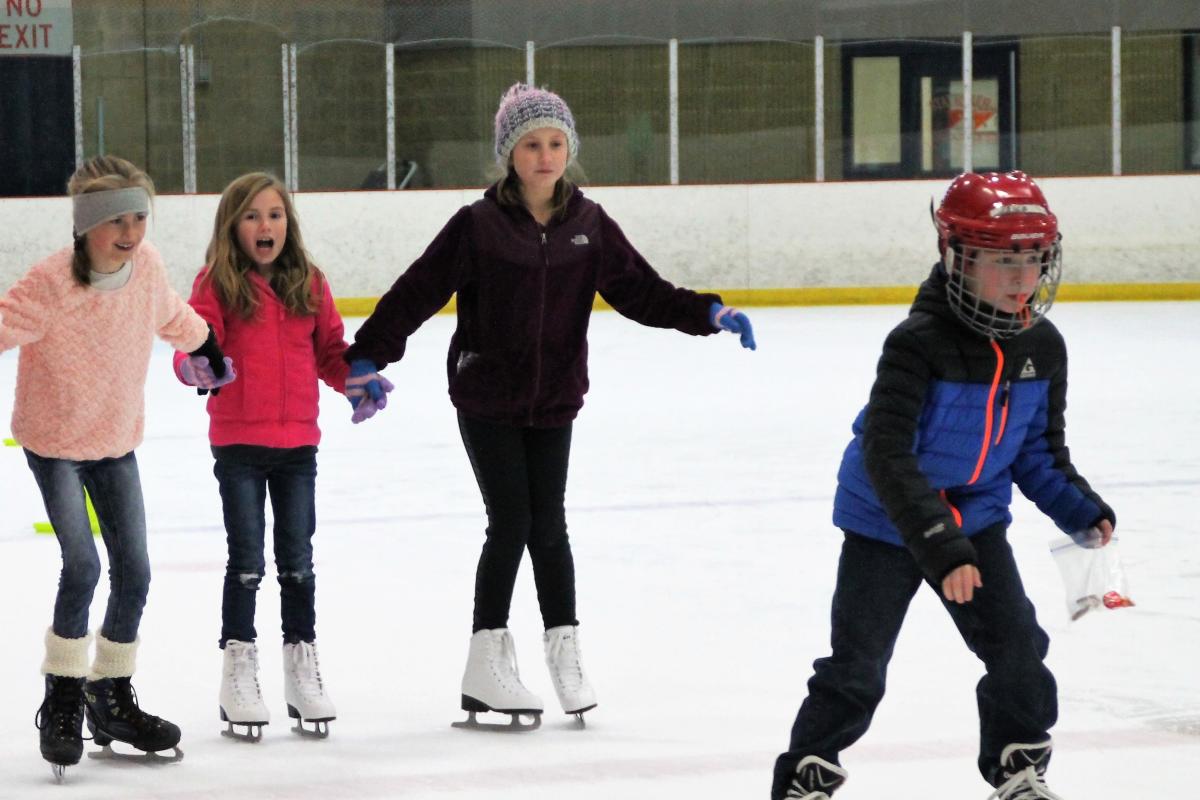 Heat it Up
Sharpen your knives and culinary prowess by taking a cooking class in New York Kitchen's hands-on kitchen. From a cheesecake workshop to California Dreaming, where you'll learn how to create some of California's authentic cuisine, it's an educational and entertaining time. So bring a friend or go solo and make some there. You'll leave feeling empowered and capable of competing on Food Network's Cutthroat Kitchen. Well, you'll at least feel more capable of making dinner at home! Plus, you take home all the recipes of the day (and any leftovers) to show off your new skills to friends and family.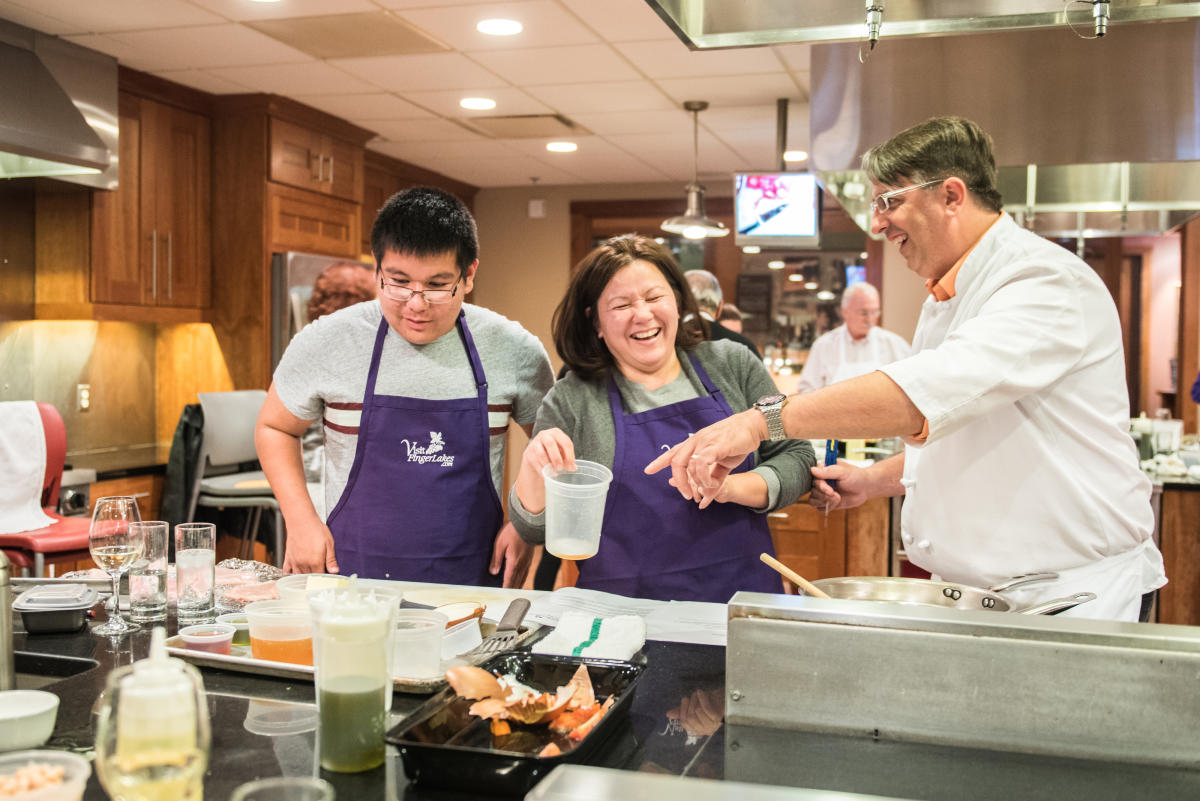 These are just "four" (I gave you a lot more than four ideas) of my current favorites on a rotating roster of winter fun. For all things Ontario County, and more great content, sign up for our newsletter and keep exploring to find your next winter adventure!