Welcome to the first official week of summer in the Finger Lakes! At Finger Lakes Visitors Connection, we're so excited about the warm and sunny days ahead, we're dedicating blogs to what Finger Lakes Insiders are looking forward to this summer.
Like most people, I look forward to summer, and I am so thankful it is finally here. I decided to dedicate this summer to family-friendly activities where I can take my 2-year-old daughter. So for those of you eager to find those fun events for children of all ages, here are the ones I'm scheduling on my calendar. 
Most kids love animals and being outdoors, so I am going to mark my calendar for June 18th, which is Sonnenberg Garden's Father's Day Car Show. It promises to be a hands-on afternoon full of classic cars, fun, and flowers. How cool is that?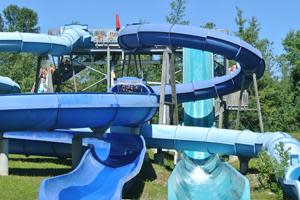 Speaking of cool, I don't know about you, but this hot and humid weather has already been getting to me and that is not cool. A season pass for Roseland Waterpark is on my shopping list. It's a place where my daughter and I can have fun riding rides and splashing around together. If the rides and wave pool aren't enough to keep us occupied, the fact that the waterpark has many kid-friendly events scheduled throughout the summer will help entertain my daughter when she's had enough of the water. 
Another event I definitely want my daughter to experience with me is Ganondagan's Native American Dance and Music Festival on July 22-23. Now this is something I have been waiting months for and is definitely for the entire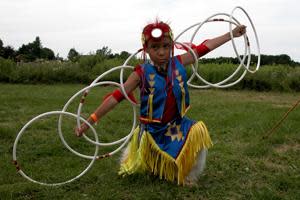 family. This event attracts more than 4,000 people annually and they bring in world-class entertainers and artisans. This year there will be performers, a family drum jam, Iroquois social dancing, native food venders, cooking demonstrations, and much, much more. Some of the activities will be more interesting to me, some will be of more interest to my inquisitive daughter, but there's no doubt we'll both have fun and get something out of the festival. Maybe we can both learn some Haudenosaunee words that will keep our experience alive for a long time.
Because my daughter is only 2, we have plenty of summers to attend all the available events in the area. This is my "to-do" list this year, and who knows, some of them may end up on our list every year. The Finger Lakes area is a great place to raise a family or bring a family on vacation because there are events and activities to keep everyone entertained. If you don't know what to do, my suggestion is check out Things to Do. It will leave you wishing you had more hours in the day! Like me, you'll just have to save some things for next year's to-do list.